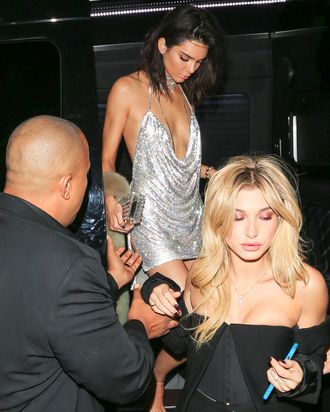 Photo: wowcelebritytv/Bauer-Griffin/Getty Images
Like many a 21-year-old before her, Kendall Jenner celebrated that big birthday with a party the night before. Older sister Khloé Kardashian appeared on Jimmy Kimmell Live! the next night to share details of Kendall's birthday — mainly that Kendall was gifted a Rolls Royce by a man who simply handed her the keys to the car.

The next morning, Khloé said she commented to her sister about her Rolls Royce present and asked how she got it home and Kendall was all "'Oh my God, I forgot I got a car last night!'"

"That's how drunk she was," Khloé added.
It's exactly like your 21st birthday, when you blacked out and forgot you ate two platters of mozzarella sticks.