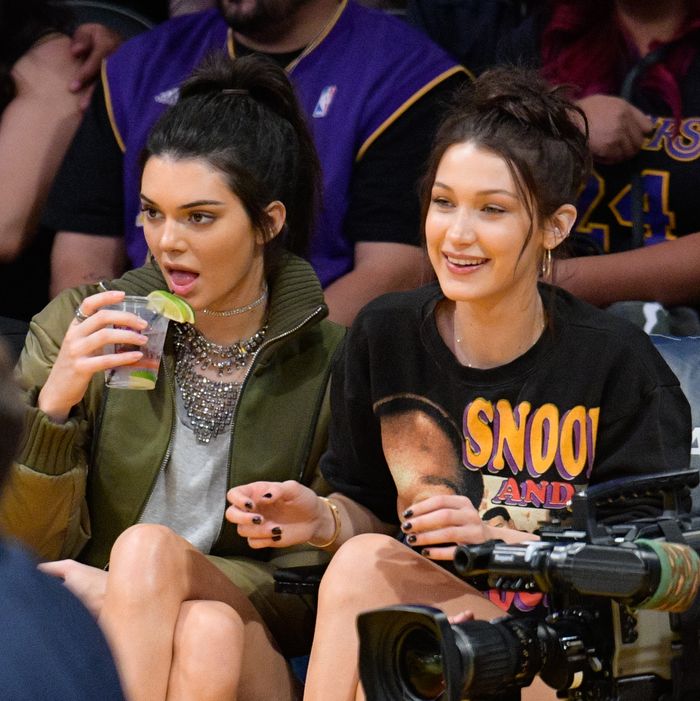 Photo: Noel Vasquez/GC Images
Living that Instagram life can certainly wear a person down, so it's no wonder that Kendall Jenner deleted her account last Sunday — or that she reinstated it earlier today.
As the 21-year-old model told Ellen DeGeneres, "My friends kept texting me and my family members, and I was like, How does everyone know? And they kept sending me links to, like, CNN and all these things and I was like, Why is this even that big of a deal? It's so crazy." Totally.
Jenner added that she just wanted to "detox" from Instagram. "I'm always on it … I would wake up in the morning and I would look at it first thing, I would go to bed and it was the last thing I would look at … I felt a little too dependent on it, so I kinda wanted to take a minute to detox." A week is a decent amount of time to stay off a social-media account, even for someone whose livelihood doesn't depend on a nearly constant stream of self-promotion.
In any case, all of her older Instagram pictures are still available, in addition to three new ones snapped late last night into the morning.