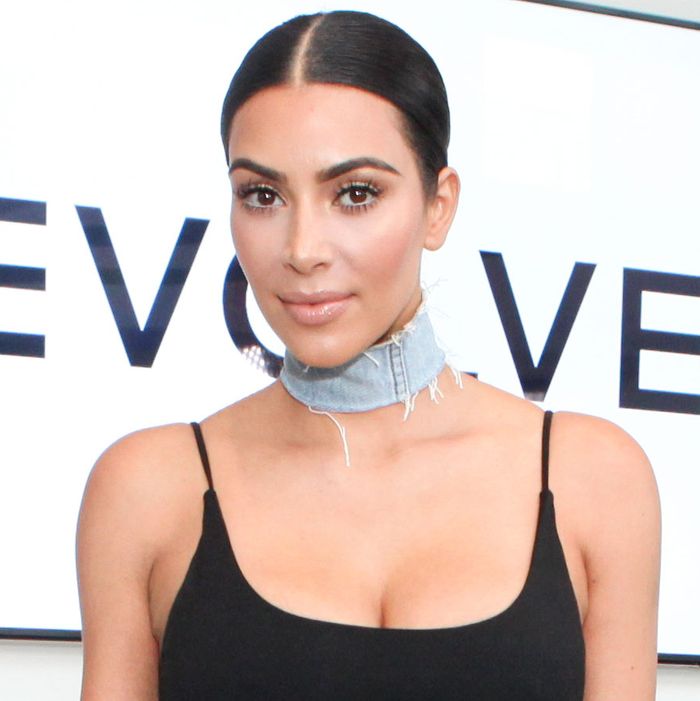 Kim Kardashian.
Photo: Samantha Nandez/BFA.com
Kim Kardashian revealed that she wants to have a third child with husband Kanye West, and that she is looking into the possibility of surrogacy this time around.
In a preview of next week's episode of Keeping Up With the Kardashians, the mother of North and Saint told a visibly shocked Kris Jenner the news. "So I've come to the conclusion that I just want to explore surrogacy," Kardashian said, as Jenner looked on in surprise.
Kardashian has been vocal about her high-risk pregnancies and fertility issues in the past. While pregnant with North, the reality star suffered from a serious complication called preeclampsia, which is marked by high blood pressure and protein in the urine. She, of course, wrote about the experience on her website.
Kardashian also had a difficult time getting pregnant the second time around, and had to undergo fertility treatments. While pregnant with Saint, Kardashian told E! News, "I just don't think pregnancy and me really agree with each other."
Perhaps Kardashian's surrogate will post her pregnancy test on Instagram.