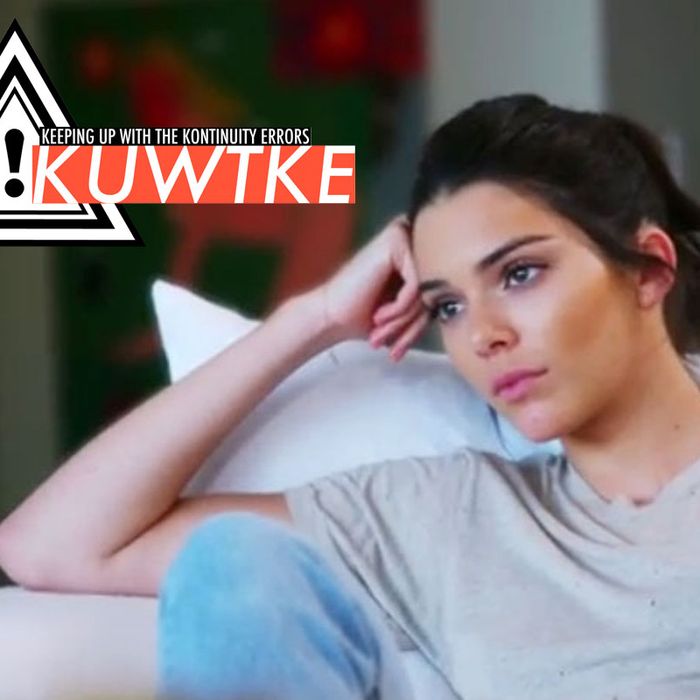 Photo: Courtesy of E! Entertainment
This week Keeping Up With the Kardashians was a very special episode featuring the trauma of sleep paralysis and how it can affect travel around the world. With that as our A plot, our B plot was Kim Kardashian's anxiety, and our C plot was Scott Disick's friendship with Kris Jenner. You know what's up; #LEGGO.
Scene 2:
Scott Disick joins Kris Jenner in her garage for a private Pilates lesson. Both Kris and Scott get their bodies pulled and bent by a gentleman who truly enjoys looking at both of their very prominent undercarriages. After their session, Kris invites Scott to come out to lunch with her and her friends. Kris explains she enjoys hanging out with Scott since he makes her laugh, a quality her friends would also get a kick out of. Plus, Kris thinks it can't hurt to occupy his free time so he doesn't turn to partying with friends who don't care about his well-being. Scott agrees. This scene was filmed on July 26, 2016.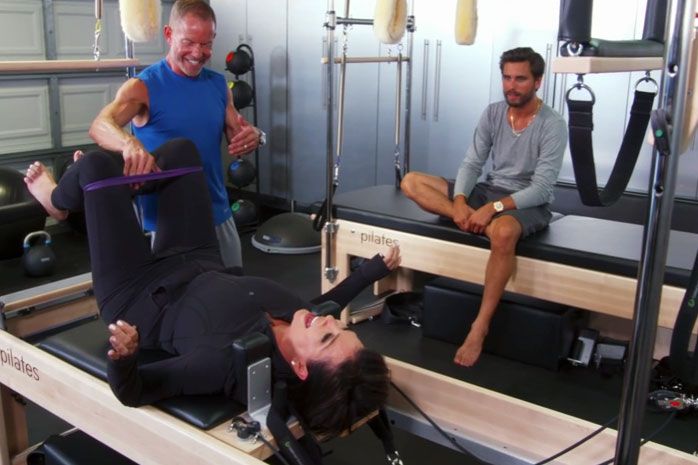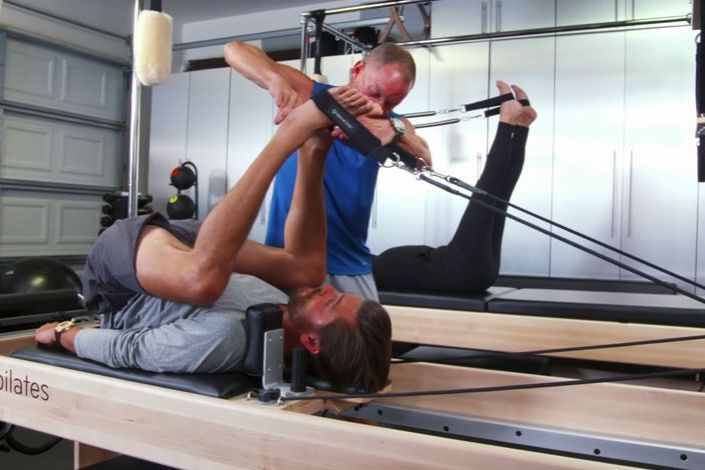 Scene 3:
Kim Kardashian West, clad in head-to-upper-thigh denim, treats Twitter user Jonathan Cheban to lunch. Since he most likely has nothing else to think about but Kim's life and happenings therein, Jonathan remarks how Kim must never feel weather — she's never dressed in weather-appropriate attire. Kim agrees and asks Jonathan to repeat himself for her Snapchat. He jumps at the chance to be featured on one of her social-media channels and repeats himself like like a sunbaked robot. Kim giggles, saying, "#NeverReallyOutside. #InMyOwnEnvironment."

The conversation takes a dire turn away from Kim's unique weatherproof privilege to her crippling anxiety. Jonathan balks at the idea of Kim Kardashian being anxious about anything. Yet, Kim calmly explains that she's constantly thinking about what could go wrong at any given time. She's anxious about car accidents on the freeway, so she's found different routes to drive, and she's anxious about the restaurant they're dining at getting blown over since it's practically "on stilts." Jonathan is shocked; he's only known Kim as someone always oddly calm. Kim's admission was filmed on July 13, 2016.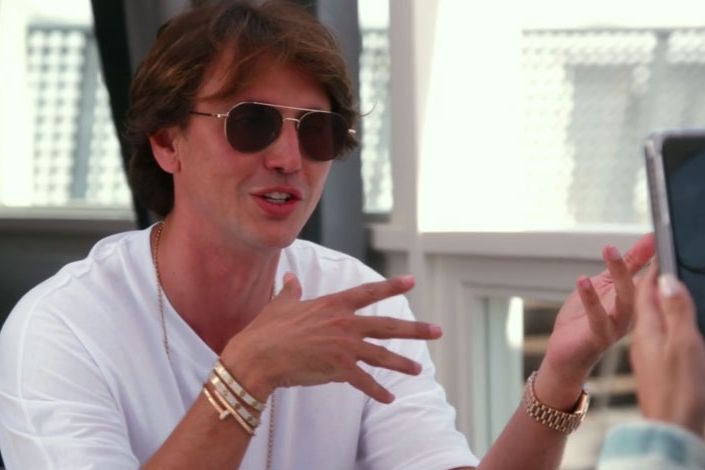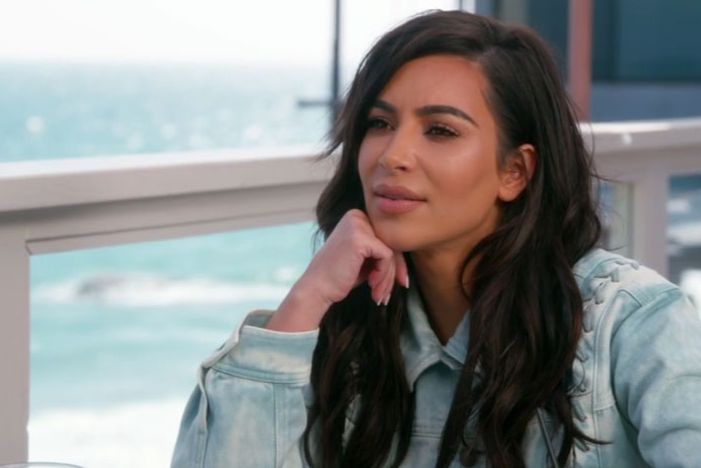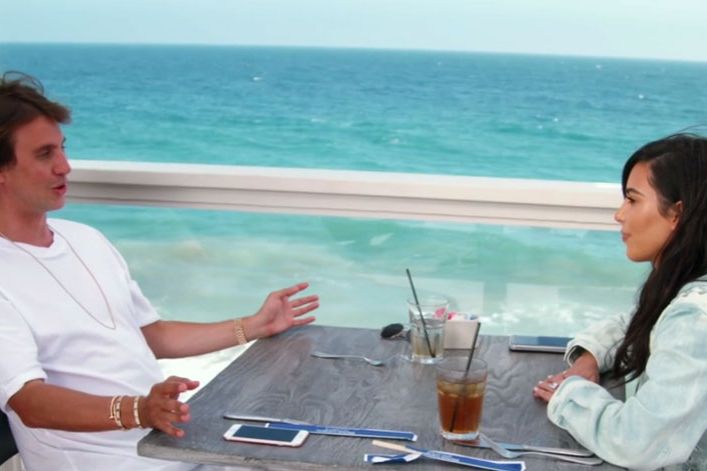 Scene 5:
Scott makes good on his word and heads to high tea/a Real Housewives of Beverly Hills crossover episode with Kris Jenner, the Morally Corrupt Faye Resnick, and the woman who stole Kim Richards's goddamn house, Kyle Richards. Kris dives directly into girl talk and casually mentions that Kylie's going to a new gynecologist but offers literally no follow-up as to why that's important. Meanwhile, Faye leans in closer to Scott and weakly yet eagerly asks if he has any gossip. Scott doesn't but suggests he can scrounge some up in time for a group trip they should all go on to Mexico. He also admits he enjoys hanging with them over people his own age since they're not constantly on their phones. The women nod slowly. This scene was filmed on August 10, 2016.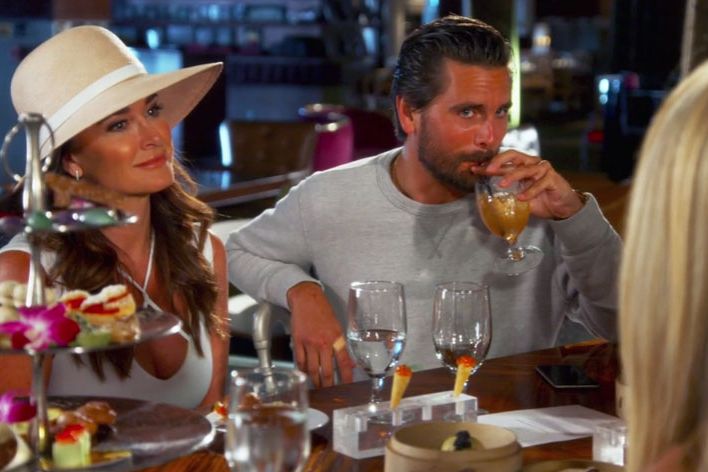 Scene 6:
In New York City, special guest star Kendall Jenner finishes up a photo shoot and calls her mom. Kendall tells her mother she's anxious to fly home since she's been struggling with sleep paralysis. Kendall's yet to see a doctor, but has Googled "sleep paralysis" and the symptoms match up. The symptoms include waking up but not being able to move or speak. Kris is skeptical but finally yells she believes Kendall after her child threatens to undergo emotional trauma. Kris promises to look into her daughter's self-diagnosed condition. This scene was filmed on July 21, 2016.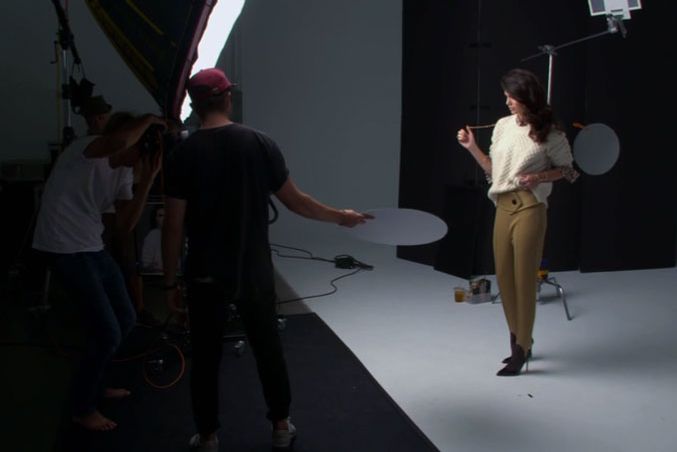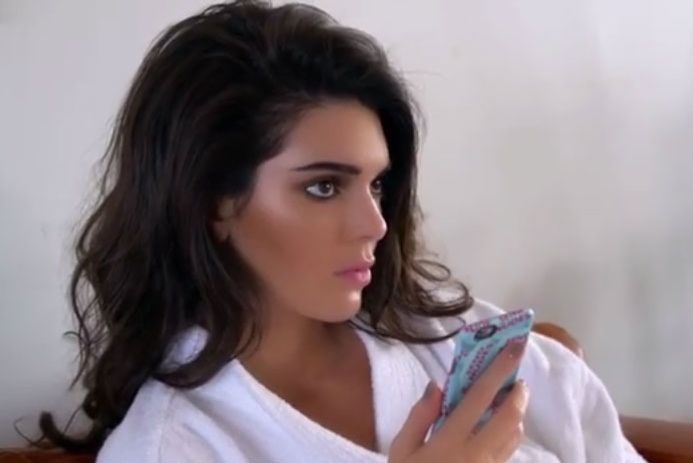 Scene 8:
Model Kendall Jenner visits the home of reality-TV star and producer Kris Jenner. Kris begs her child for a selfie. Her child obliges. Kendall ends up liking the photos more than Kris does and immediately posts to her personal website, Instagram.com. Afterward, Kendall continues to talk her mom's ear off about her sleep paralysis. Kendall is apprehensive about the amount of travel she has coming up and asks if her mom can cancel one of the trips; she's scared of flying and of having sleep paralysis on flights. Kris refuses to cancel anything and instead offers to find a way to get her daughter's anxiety under control, since the nature of Kendall's career is flying all over the world. This scene was filmed on August 28, 2016.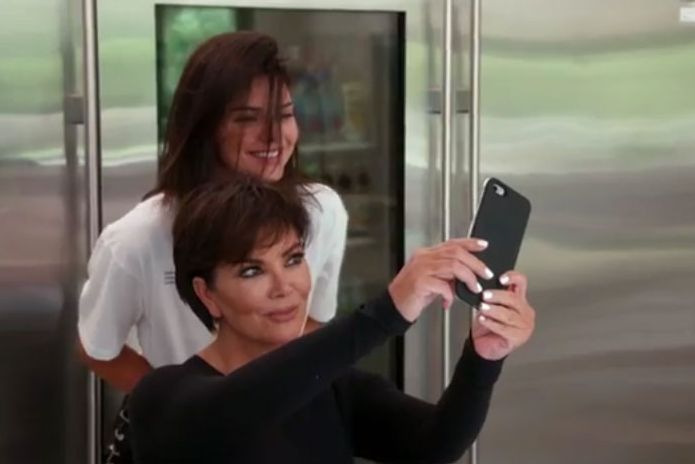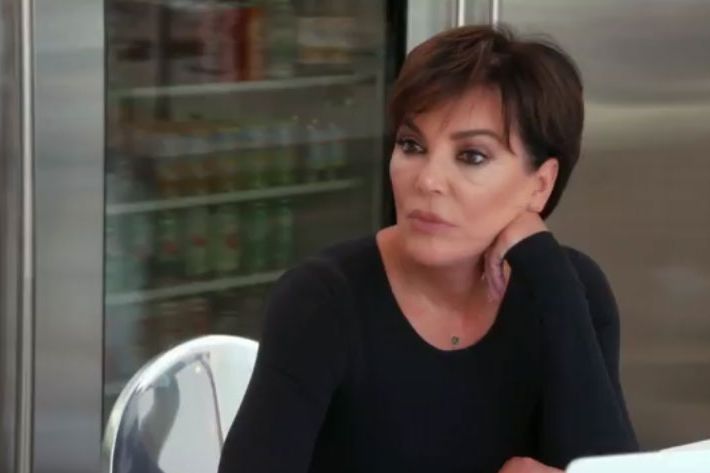 Scene 9:
Kourtney Kardashian entertains Kim West and Scott Disick at her home. Kourtney and Kim have some questions for Scott regarding his recent close friendship with Kris. Scott tells them that he just enjoys their mother and her friends' company, which Kourtney simply cannot believe. She says, "It's just not your, like, steez." He tries to tell them that there's no difference between hanging out with Kris and hanging out with his sisters, except for the fact that Kris is less attached to her phone. Kim scoffs and points out two other differences, which are saggier skin and menopause as a conversation topic. Kim and Kourtney laugh as Scott looks on in disbelief, perhaps wondering why he continues to draw the short end of the story-line straw. This scene was filmed on August 12, 2016.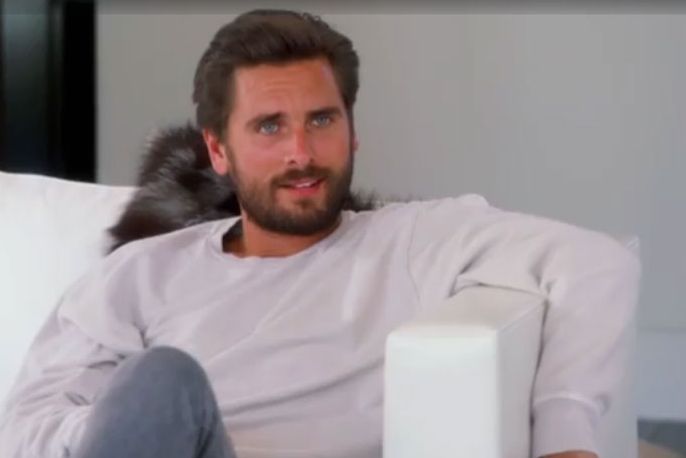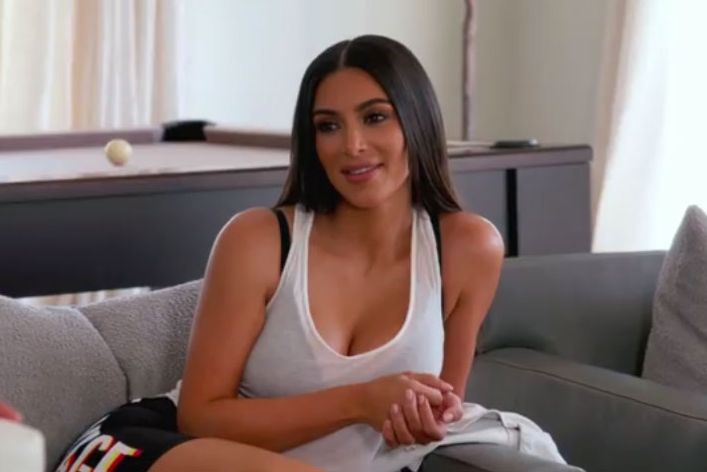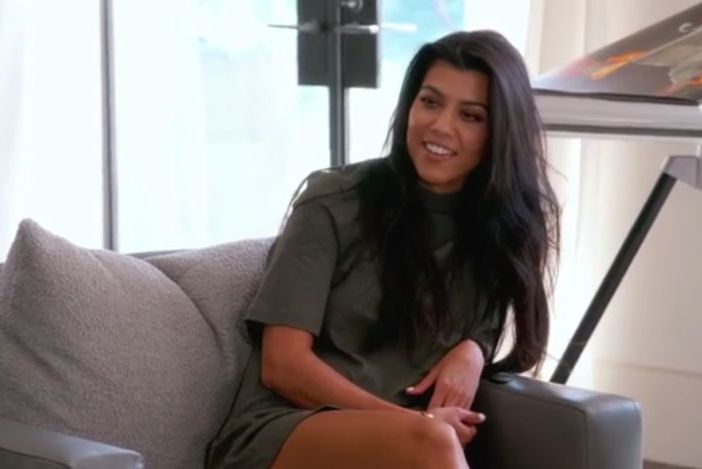 Scene 10:
Kim Kardashian chaperones Kendall Jenner at a slide opening in L.A. After giving a short speech, Kendall slides down the slide, and then heads to the green room to tell her sister about her sleep paralysis. Kim's in such disbelief that she can't stop smiling, almost as though she's happy this is happening to her sister. Noticing, Kendall tells Kim her sleep paralysis sucks even more because it's made her afraid to go to sleep, which means she hasn't had a full night's rest in a while. Kim continues to smile and tells Kendall that she averages two hours of sleep a night, so. This scene was filmed on July 14, 2016.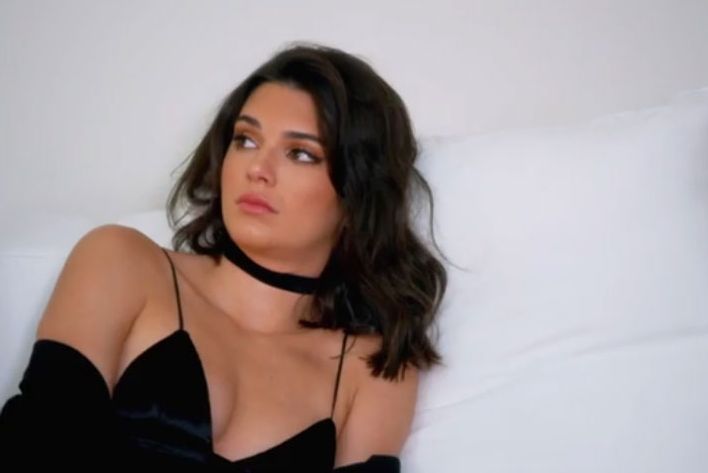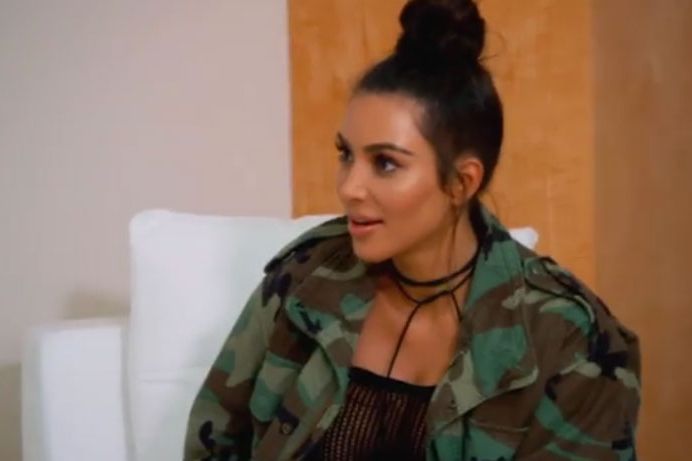 Scene 11:
Kris Jenner and her new BFF, Scott Disick, visit Kim Kardashian. Kris perches on the edge of Kim's couch and waxes poetic about how odd it is that two of her children, Kendall and Kim, are both suffering from anxiety at the same time — even during the production of Keeping Up With the Kardashians! What are THE CHANCES! Kris thinks Kim and Kendall should work together to eradicate their mental-health issues, especially since Kim's is more manageable at this point. Kim agrees. This scene was filmed on August 8, 2016.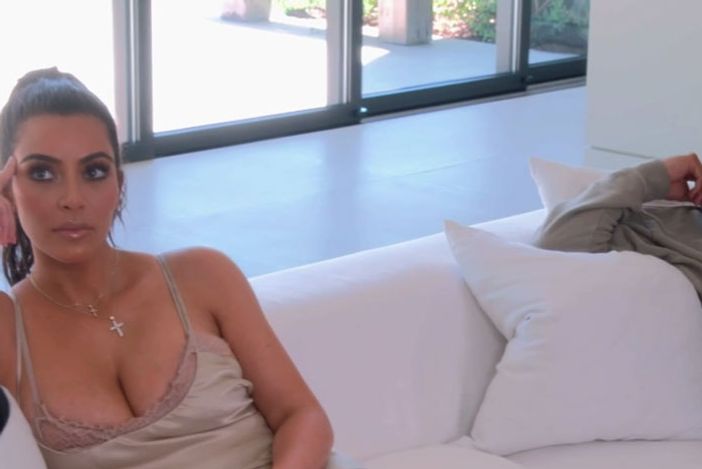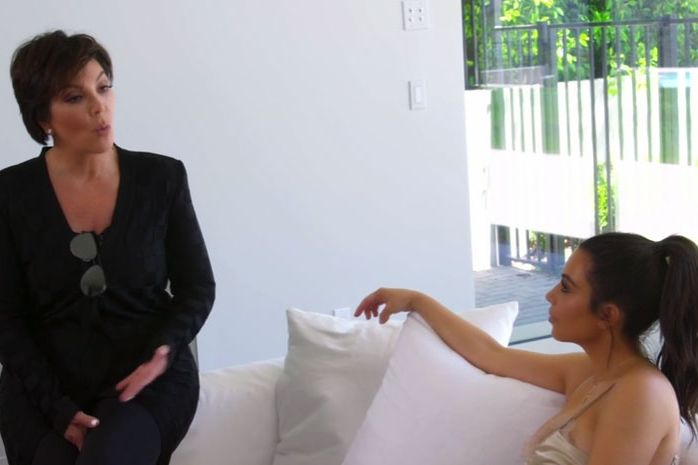 Scene 13/Scene 14:
Sleep-paralysis sufferer Kendall Jenner heads to Kim Kardashian's house for an at-home session with an anxiety specialist. Before Michelle, the specialist, can even fully darken Kim's door, Kim says, "We have anxiety." Michelle begins with Kendall, who is committed to being uncooperative. She says "No! Pass!" when Michelle asks her to mimic the symptoms she has when a panic attack starts to come on. (Kendall has panic attacks in addition to sleep paralysis; she should be seeing a DOCTOR instead of doing this.) Michelle continues, gently pressing Kendall to be open to learning how to manage her symptoms. Kendall responds by clamming up on the couch. After a short moment of silence, Kim directs Michelle's attention to herself and asks about her anxiety while driving. Michelle reminds Kim that her moments of fear and anxiety are not normal and says maybe they should go for a drive together. Kim's uneasy at first, but then agrees. Kendall peaces out because this now has nothing to do with her.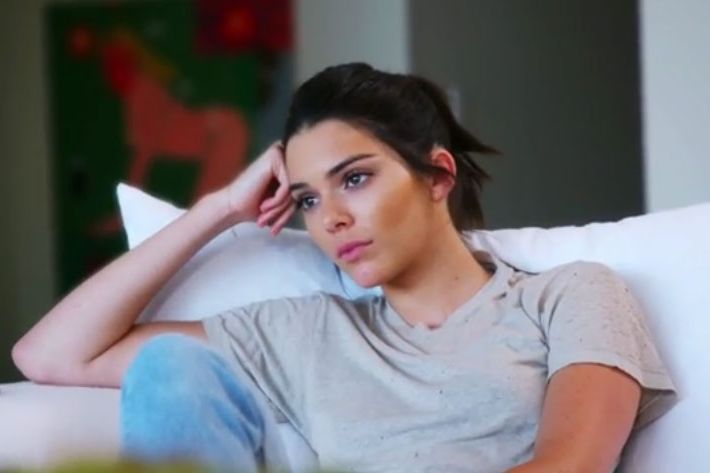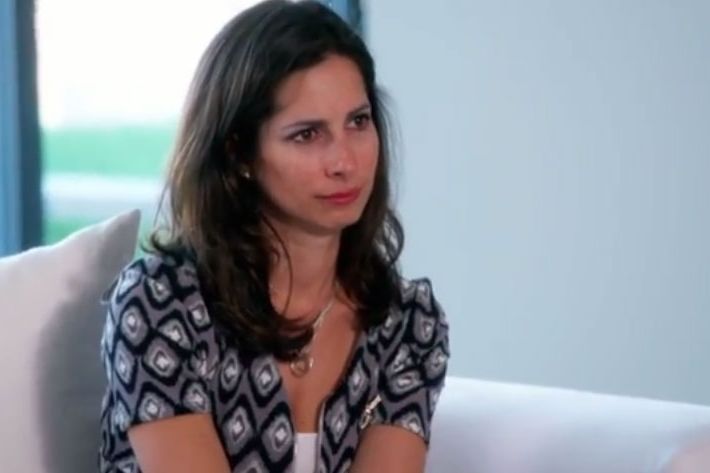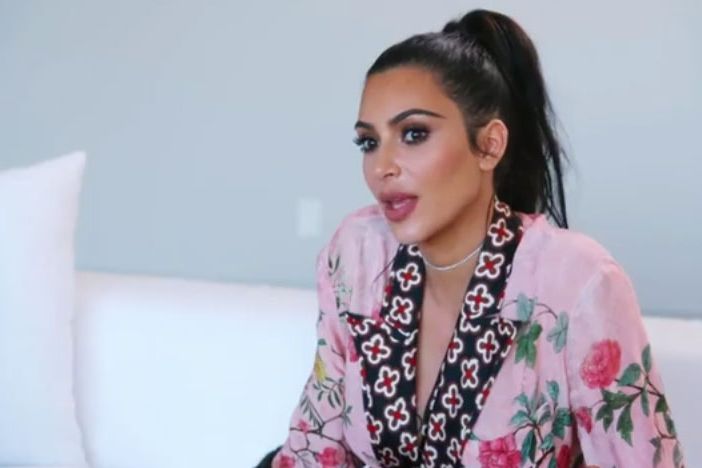 In Kim's car, Michelle sits in the passenger seat as Kim stares calmly at the road. This method of therapy seems to be helping Kim, who calls her anxious thoughts a "slip-up" that should be controlled. Kim is grateful for Michelle's tips and just wishes she could get Kendall to accept help too. Like Scene 11, these scenes were filmed on August 8, 2016, just hours after Kris Jenner suggested Kim and Kendall get help together.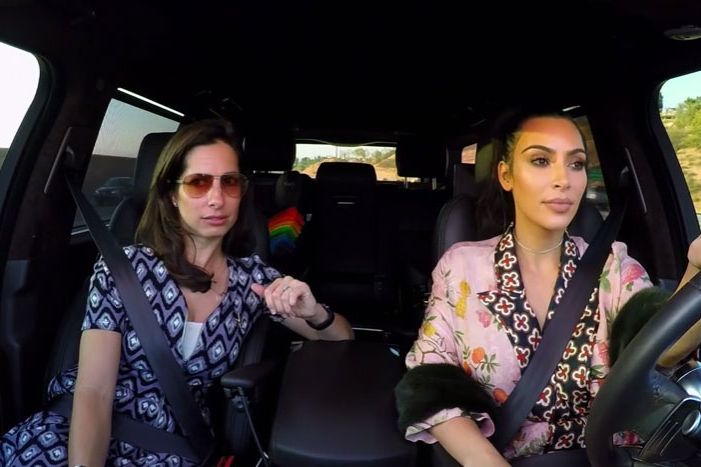 Scene 19/20:
Since Kendall wasn't receptive to talk therapy, Kim invites her sister over for some meditation. Even though it doesn't work for her, Kim thinks meditating might be the solution for Kendall when it comes to finding ways to deal with her ongoing fear of flying and sleep paralysis. Kendall goes along with Kim's therapy suggestion, and the two head to Kim's backyard for a private session. Kendall really enjoyed the meditation and feels cured. She now has some new calming techniques to use while flying and decides to call Kris. Kendall is known for her sense of humor, so she tells Kris she'll need to cancel all of her upcoming travel because her anxiety has gotten the best of her. Kris begins to yell, and Kendall chuckles while she tells her mom to calm down because she's just joking. Kris is relieved. With what must be the most miracle-like of anxiety miracle cures, Kim and Kendall both seem to be rid of their situational anxiety after one therapy and meditative session. These scenes were filmed on August 26, 2016, two days before Scene 8, in which Kendall complains about her sleep paralysis to Kris Jenner.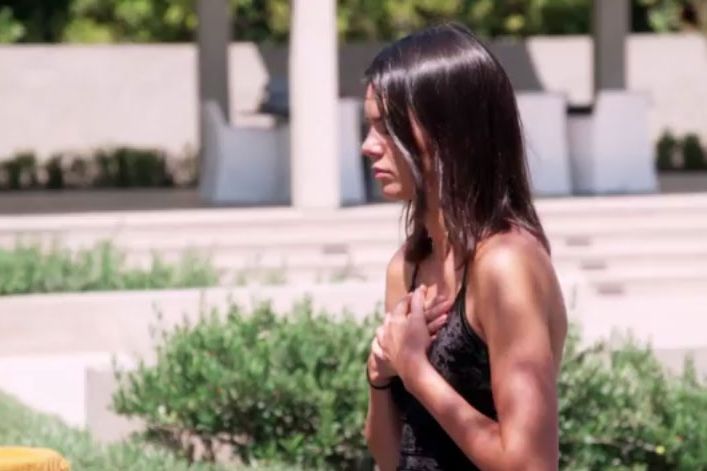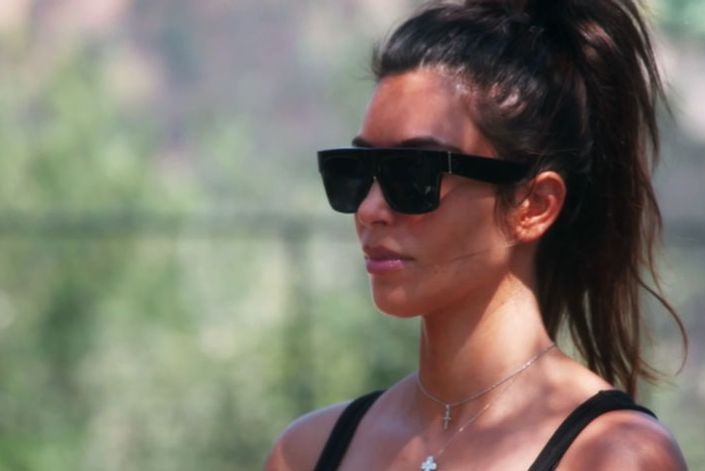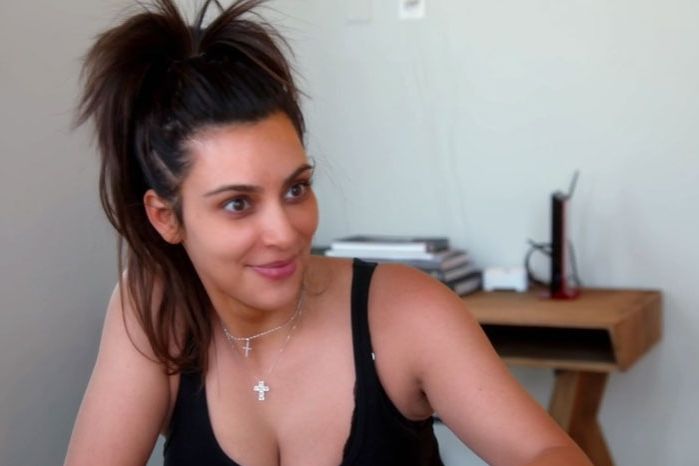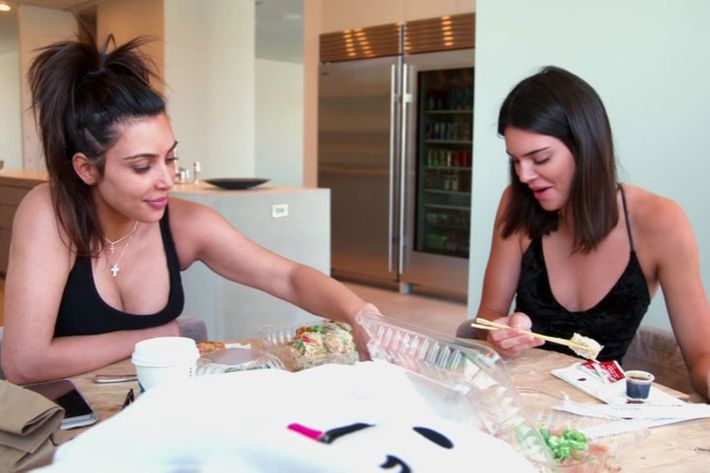 That's all ya girl wrote for this week, Dolls. Remember, anxiety and sleep paralysis are serious things, DUH. With that, be sure to monitor this space next week for another Keeping Up With Kendall Jenner's One Episode a Season recap on Keeping Up With the Kontinuity Errors. #CureSleepParalysis