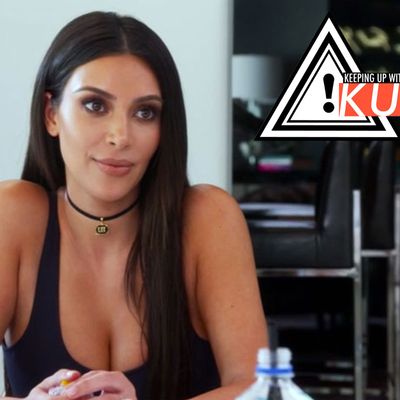 Photo: Courtesy of E! Entertainment
On last night's episode of Keeping Up With the Kardashians, our A plot was Kendall's interest in becoming publically political; our B plot was Kim's desire to have a third child; and our C plot was Kris Jenner working to preserve her mother's legacy. Since this episode was filmed the summer before Kim's robbery, it's hard not to look at the episode with very bleak eyes. Still, it's comforting to see our favorite family use their platform for good. In honor of Kim, #LEGGO.
Scene 2:
Professional babysitter Kim Kardashian West takes her ward, Jonathan Cheban, to Khloé's home. Khloé is mesmerized by Kim's incredible shrinking figure and decides that she needs to have a baby to get a tight waist and wide hips like her sister's. You know, the natural way. Kim and Jonathan both agree that this is what Khloé needs to do, which is the perfect time for Khloé to tell them that Kanye West has already agreed to give Khloé one of the couple's stored embryos. This is the first Kim has heard of such an arrangement and promises Khloé that if she does in fact end up carrying her embryo, Kim will steal the eventual baby. Khloé doesn't understand why Kim wouldn't want her to raise the child, especially since Khloé considers their family to be a wolf pack that communally raises children. Kim would allow Khloé to be a surrogate for her, in the event she cannot physically carry another child. Khloé does not agree to this. This scene was filmed on July 14, 2016.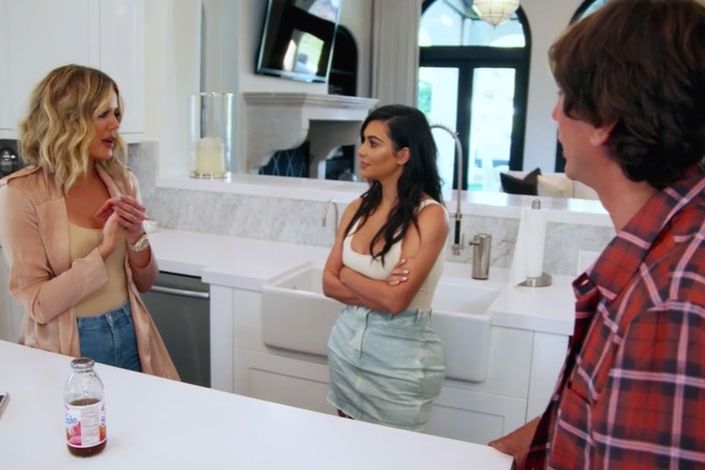 Scene 3:
Special guest star Kendall Jenner takes her mom, Kris, and her mom's boyfriend, Corey Gamble, to record a video with Will.i.am. Kendall's interested in getting involved with something political and about being asked to be a part of Will.i.am's "Where Is the Love" video remake in response to the rise of gun violence. Kendall takes this very seriously, and stares deeply into the camera, lip-syncing for her life and gun-law reform. I imagine the last time she looked so deeply and emotionally at something was when she asked Ryan Seacrest to let her out of this KUWTK contract. Kris takes photos of her child at work, and though we didn't see it on film, was a part of the video as well. This scene was filmed on July 13, 2016.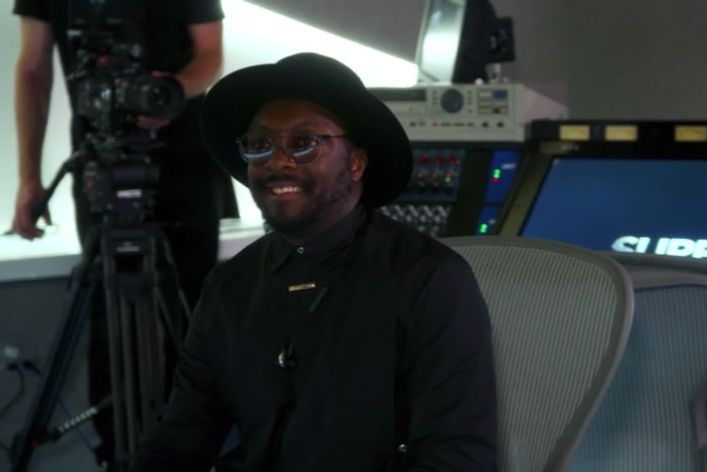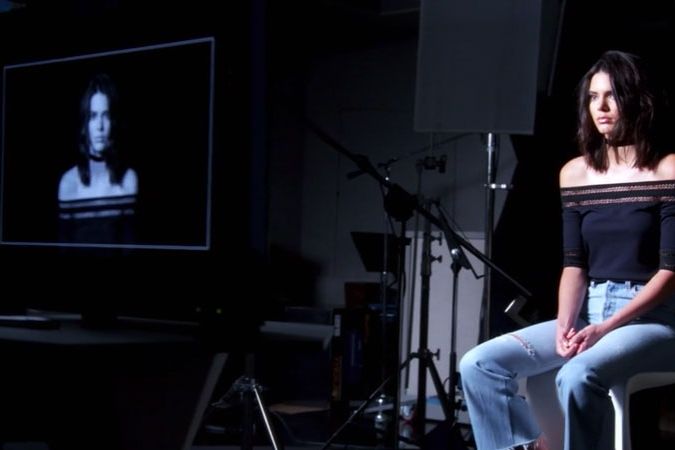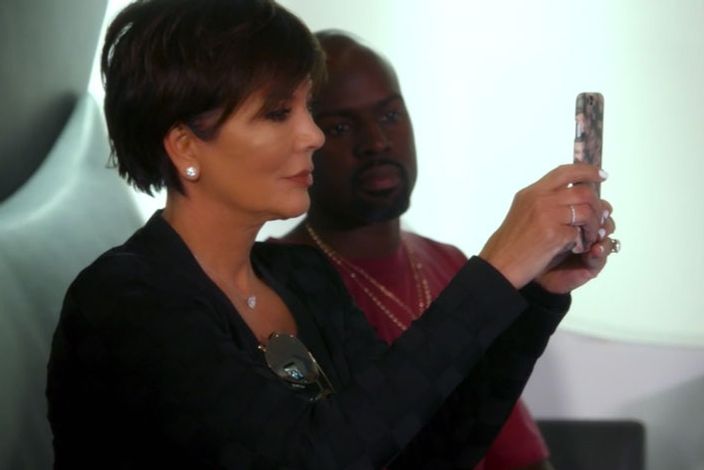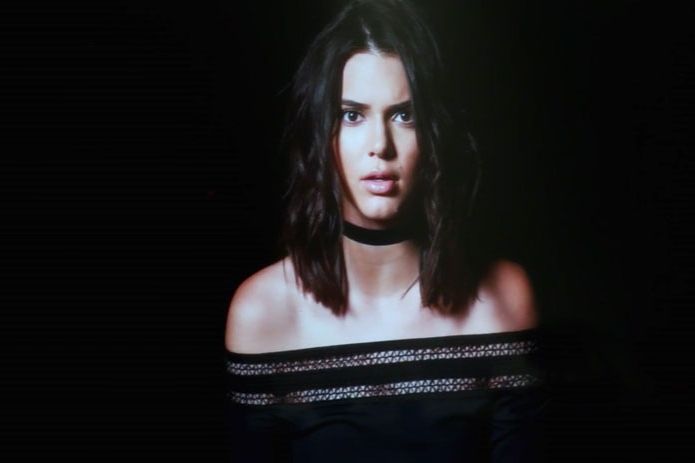 Scene 5:
Kim, following KUWTK contractual protocol, has babies on her mind. She takes her mom to see their family OB/GYN, Dr. Crane, to get information on how plausible it is for Kim to carry another child to term. Dr.Crane, whom Kris says she's known since she was 17, tells Kim that it's practically impossible for her to carry and deliver another child. He runs through the extensive list of health complications Kim has had or is more susceptible to, and tells her that she could very well bleed out postpartum. Kris looks Kim in the eye and repeats this, forcing the information to penetrate Kim's baby-fevered brain. This scene was filmed on August 10, 2016.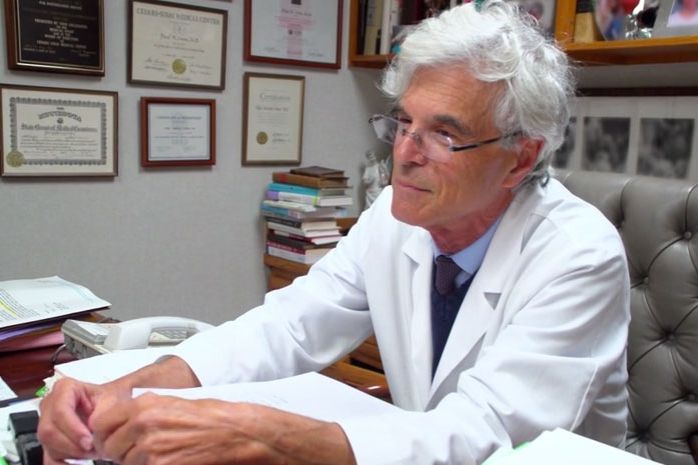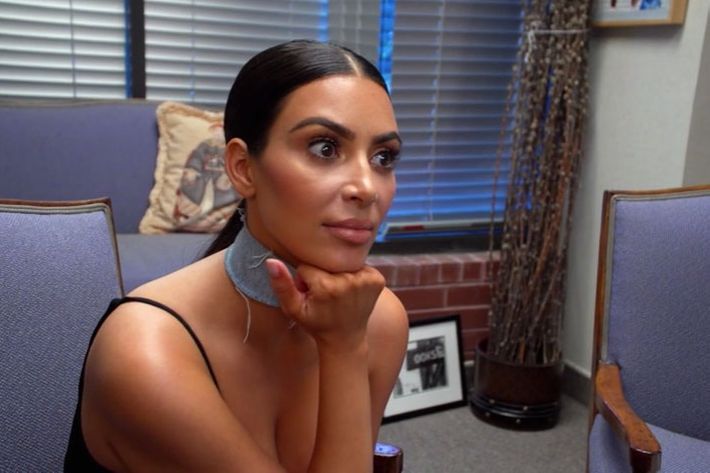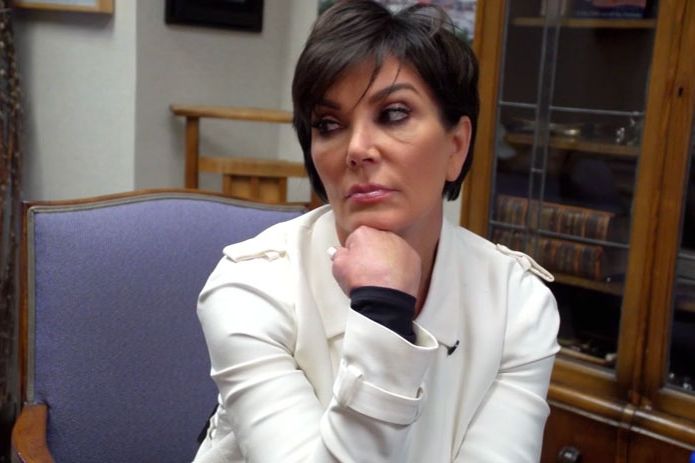 Scene 6:
Model Kendall Jenner enjoys lunch with author and former television host Khloé Kardashian. Kendall tells Khloé about her "Where Is the Love" video shoot and explains how she's ready to publicly take a stand for gun control. She's aware of "everything that's going on" and wants to use her platform positively. Khloé understands Kendall's desire to speak out, but asks her sister to think about whether she's only noticing more violence because of how visible social media makes other parts of the country and world. How comforting it must be to think that what isn't seen isn't even happening. I wonder if Calabasas has any open rentals for ya girl! Kendall doesn't agree with Khloé, maintaining that she and her family should do something. Khloé comes around and says the family should have a meeting to find one cause, and one cause only, they can all go in on. She suggests talking to Kim, since she works with a lot of organizations. This scene was filmed on July 18, 2016.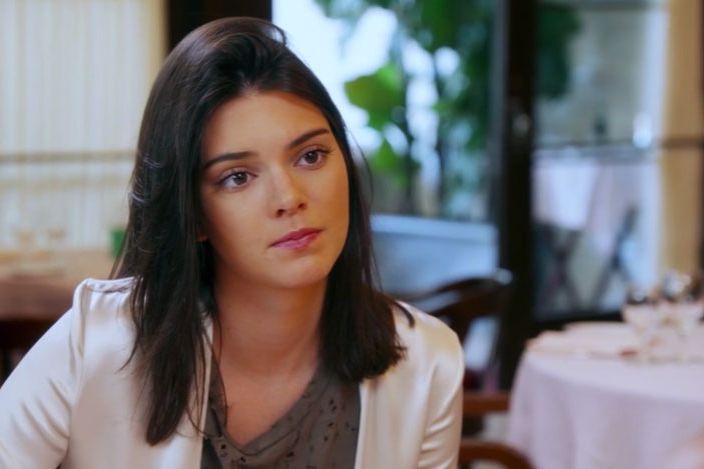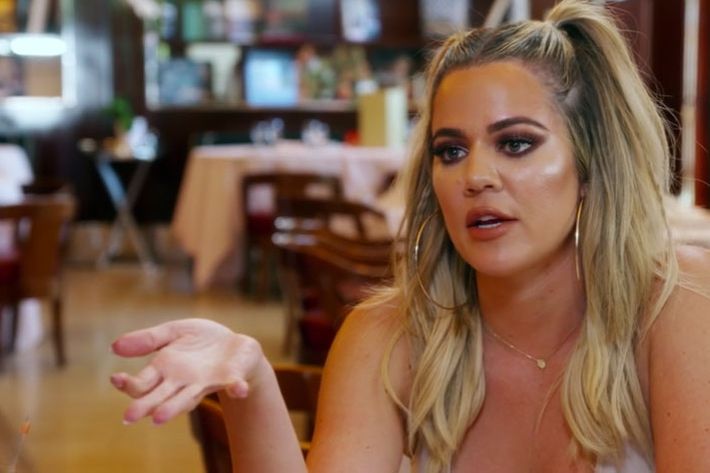 Scene 7:
After her first doctor's appointment with Kris and Dr. Crane, Kim ditches her mom and heads to a second doctor with Kourtney. Kim has chosen to see Dr. Wong, who she says is the best fertility specialist. Like Dr. Crane, Dr. Wong reiterates that it would be extremely dangerous for her to carry a child and suggests looking into surrogacy. Kim obviously isn't thrilled. Thankfully, before the doctor got to this bad news, Kim showed Dr. Wong a super-cute picture of Saint. Like Scene 5, this scene was filmed on August 10, 2016.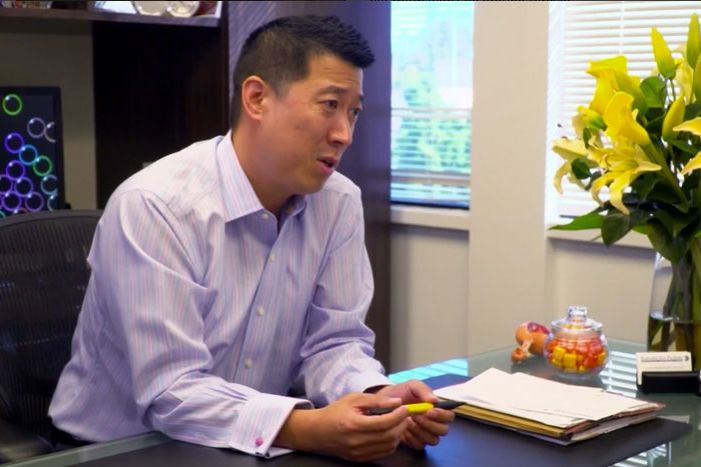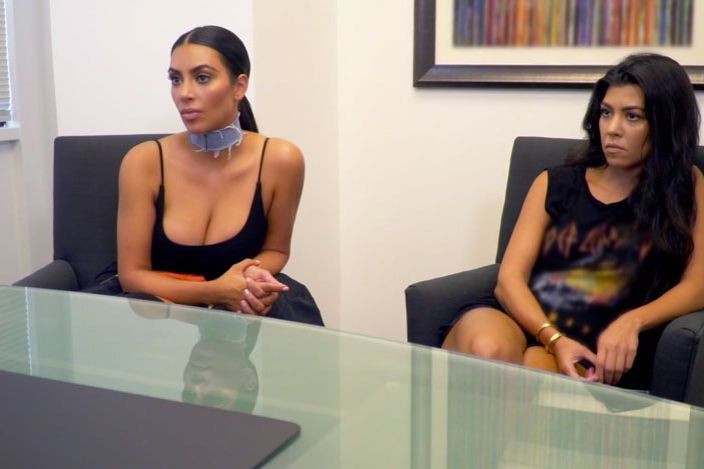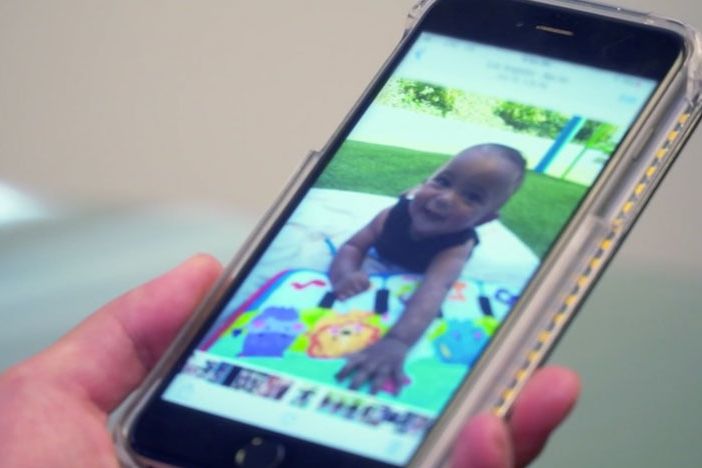 Scene 11:
Kendall Jenner and Khloé Kardashian speak with their leader, Kim Kardashian West, about getting involved with gun control. Kim is happy to help. She's already involved with Everytown (a group that works to eliminate gun violence), and thinks it's wise for the family to join her in her efforts. Kendall, who was once eager to help, is now anxious. She's mentally beaten down by thoughts of doing more harm than good by showing support. What's worrying her most is possibly alienating fans or deterring attention from Everytown because of any backlash she might receive. Kim tells her not to worry since haters thrive in any environment. This scene was filmed on August 8, 2016.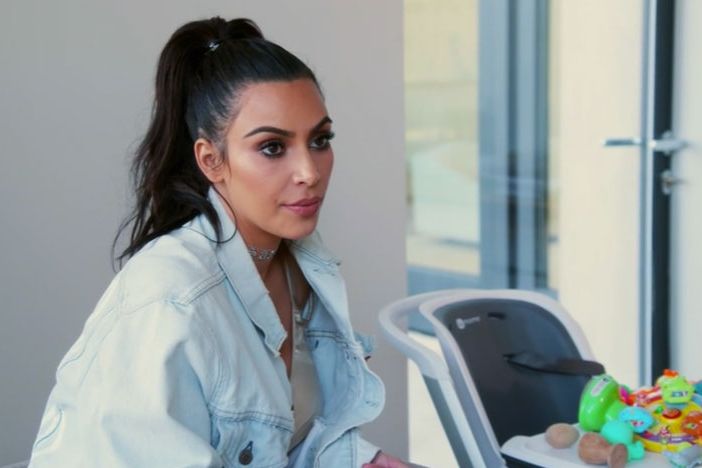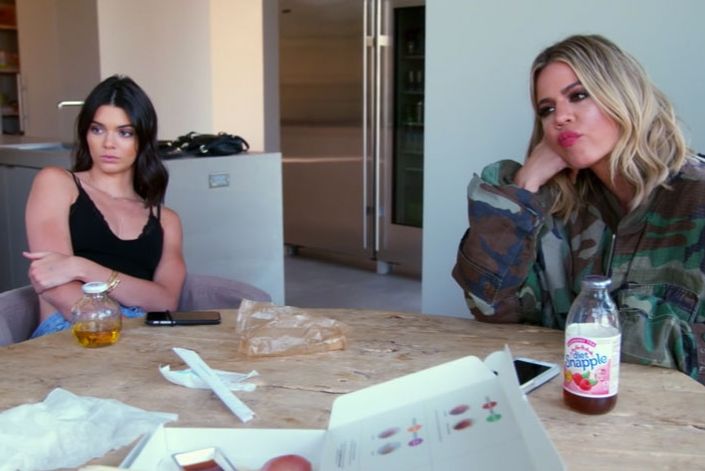 Scene 12:
Kim and Khloé visit Kris Jenner's home. Kris is working on a legacy video for her 82-year-old mother, MJ. Everyone's excited for the video, but Kris's kids think Kris should interview her mom. Kris doesn't like that idea too much, and suggests Anderson Cooper since he's hot. Kim and Khloé give that a hard pass, and explain that if she wants the legacy video to be personal, she needs to be the one doing the questioning. Kris is afraid of getting too emotional and thinking of the end of her mom's life. Khloé understands her reservations and compromises: Kris and each of her kids will take turns interviewing MJ. Kris and Kim both love this idea; Khloé has printed pages of questions at the ready. This scene was filmed on July 21, 2016.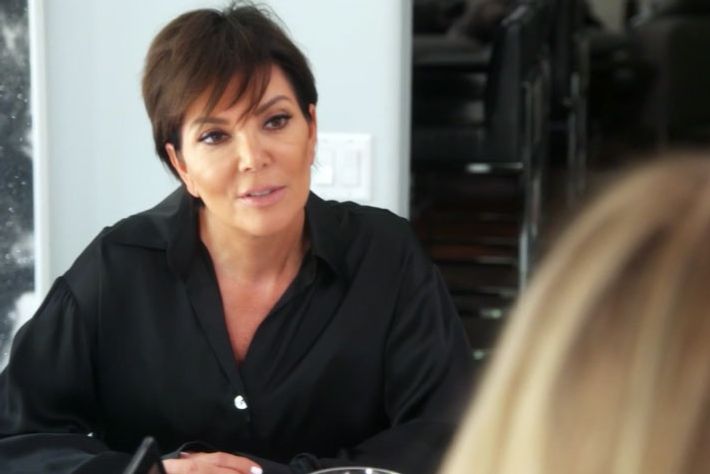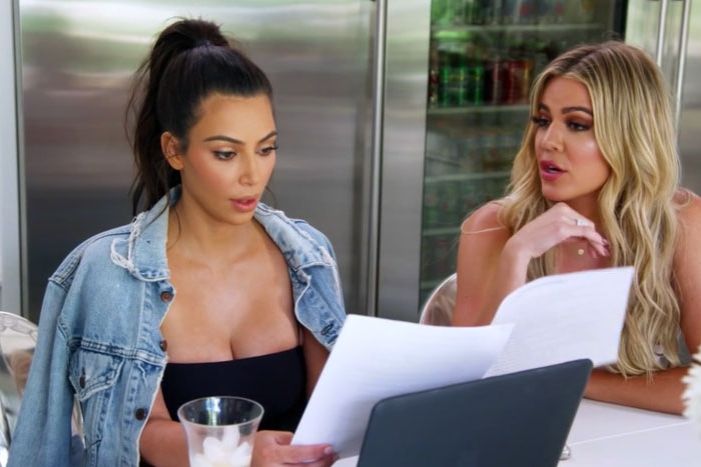 Scene 14:
Kim's organized a lunch through Everytown with some family members of people killed by guns. Kris, Kourtney, Khloé, and Kendall join her. The family is nervous that Kendall won't show up. She does arrive, but late, and right as each family member explains how their loved one died. The Kardashian and Jenner crew are emotional, and vow to do whatever they can to get the Everytown message out. Most immediately, they Snapchat "Not One More" bracelets and take selfies with the grieving family members. This scene was filmed on August 5, 2016. As this was three days before she and Khloé asked Kim about getting involved, Kendall was retroactively anxious about this lunch. Poor thing.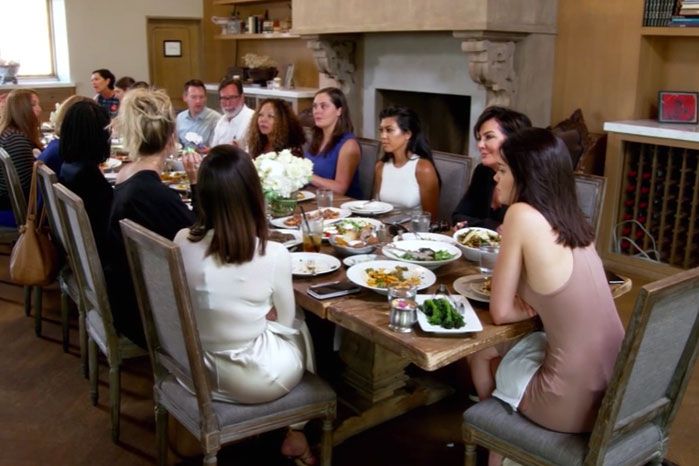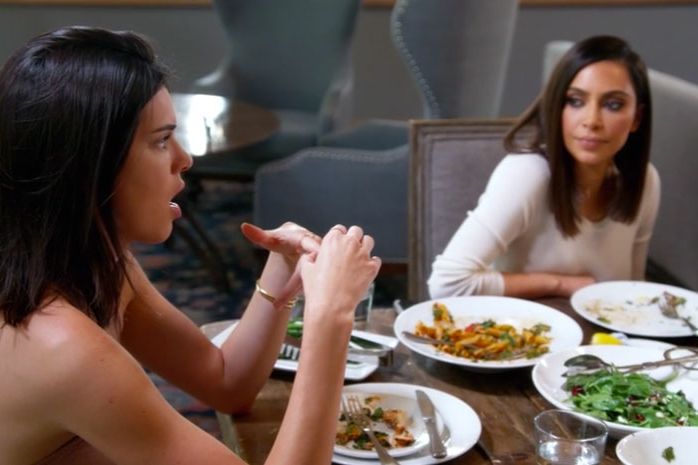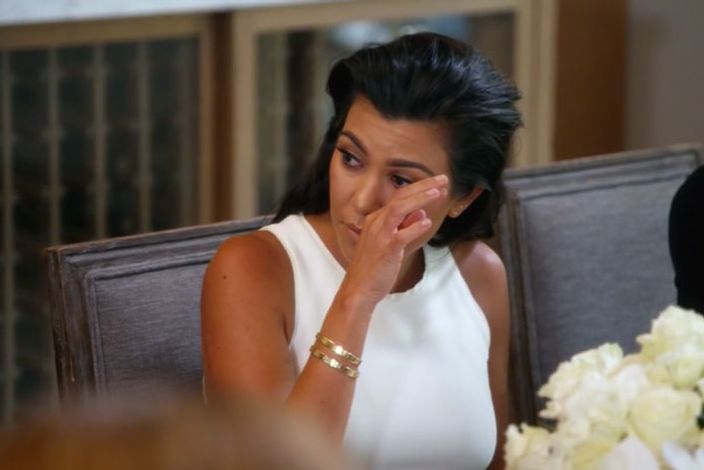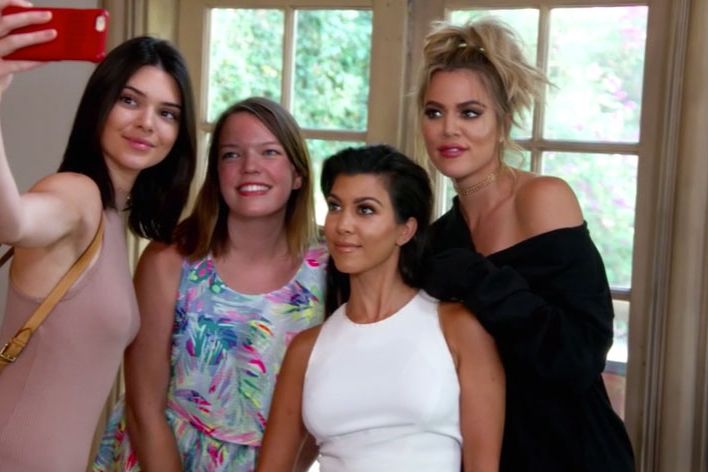 Scene 15:
Kim Kardashian visits Kris Jenner's manor to ask her opinion about surrogacy. After speaking with a mother who both birthed her own child and had one via surrogate, Kim is more open to the idea. She's also excited by the idea that she could have a baby via surrogate and raise it for a year without the world knowing. Kris doesn't think this is the right choice for Kim. In Kris's mind, whoever the surrogate is would run away with Kim's baby. Kim doesn't think that would happen, but Kris still isn't onboard. This scene was filmed on September 22, 2016.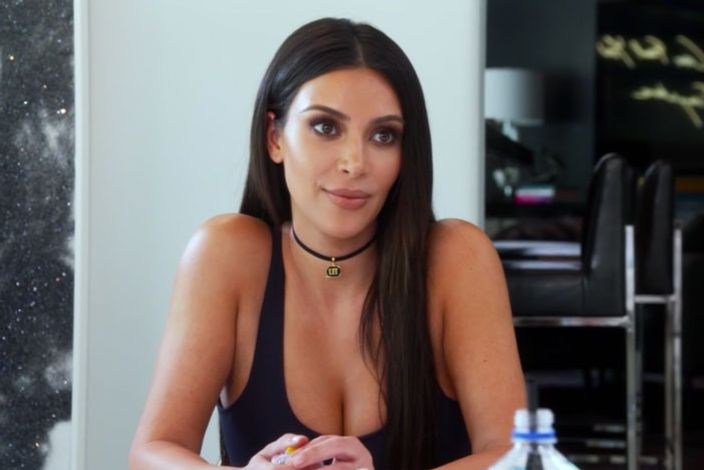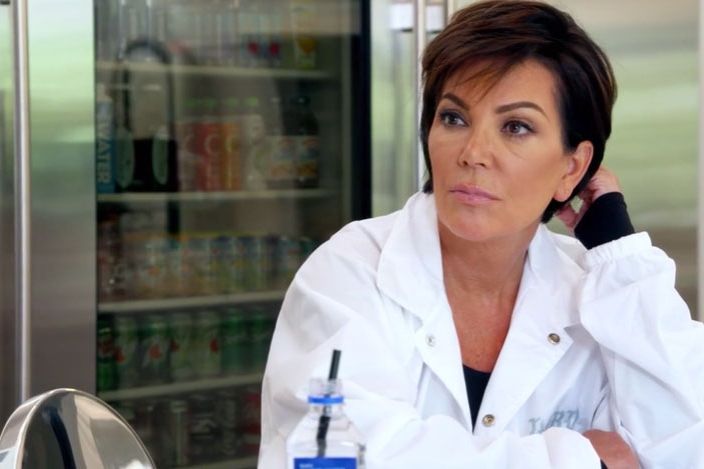 Scene 16:
It's finally time to film MJ's legacy video, and Kris Jenner is very anxious. They've set up the interview operation in Khloé's living room, and a control room in her theatre room. Once the interview gets started, Kris seems to be loose and having fun, playing around by asking if her mother was born in 1834 or 1934. Joking with the elderly is a hoot! Things take a new turn when MJ becomes the interviewer and questions Kris about what her biggest fear is. Kris breaks down in tears, asking the room why they made her do this. Her biggest fear is losing someone, especially her mom. In tears, Kris excuses herself, leaving MJ alone. This scene was filmed on August 2, 2016.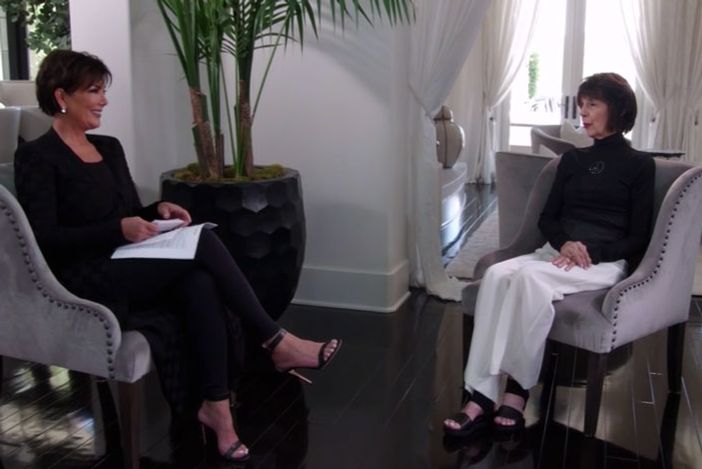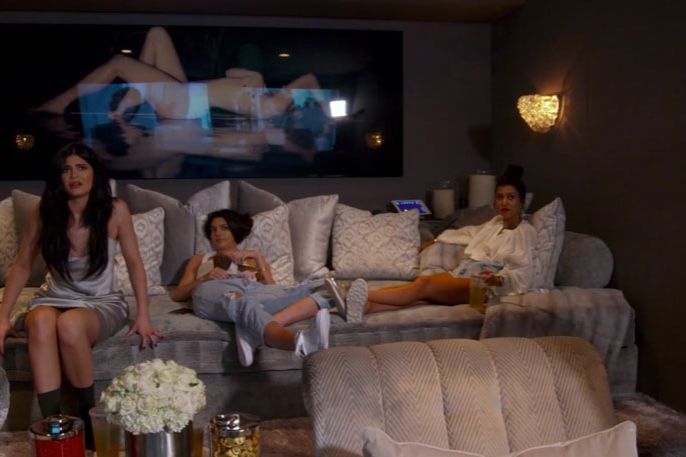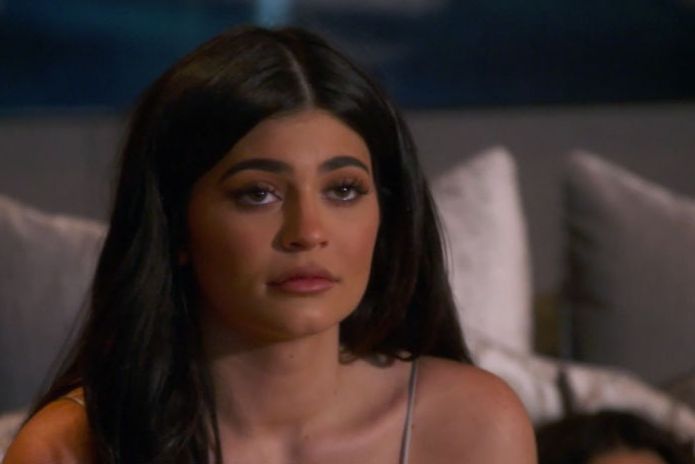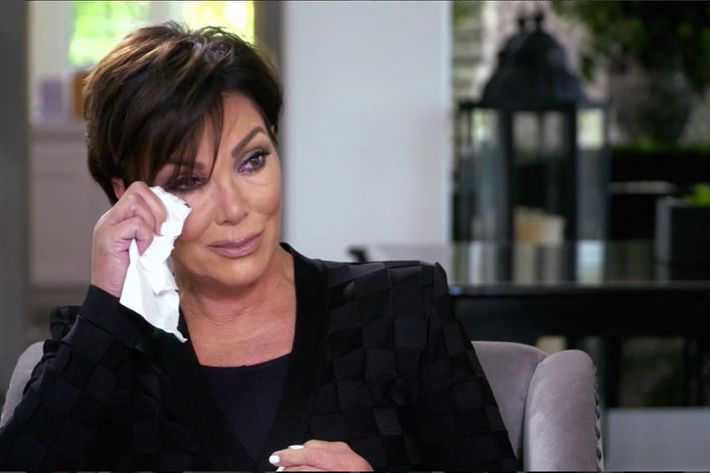 Scene 17:
After Kris walks off set, Khloé goes to calm her mother down. Khloé reminds Kris that she's blessed to have had her mother for so long, and that she and her sister's never had the opportunity to do something like this with their late father. Kris agrees, but tells Khloé that she and her sisters should get their interviews out of the way while she calms down. While Kris "rests" in the control room, her kids take the reins. In pairs, Kourtney, Kim, Khloé, Kendall, and Kylie ask MJ a range of questions, including where she got her style from and how many people she's slept with. For the very important record, she has only slept with four people (that she can remember!). This is exactly the history we need to know from an 82-year-old woman. Like the previous scene, this scene was filmed on August 2, 2016.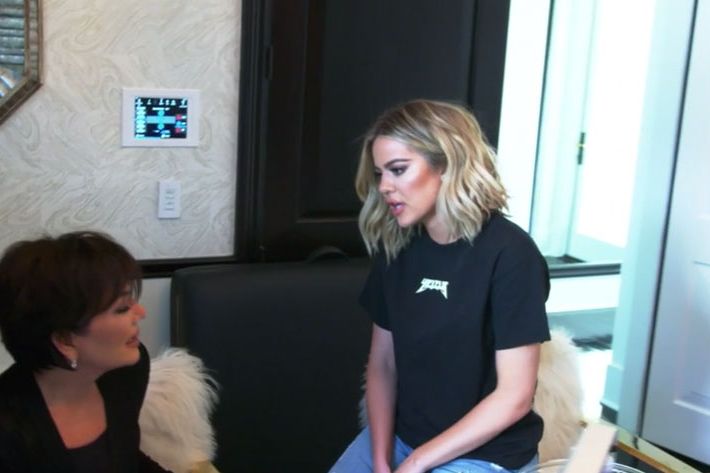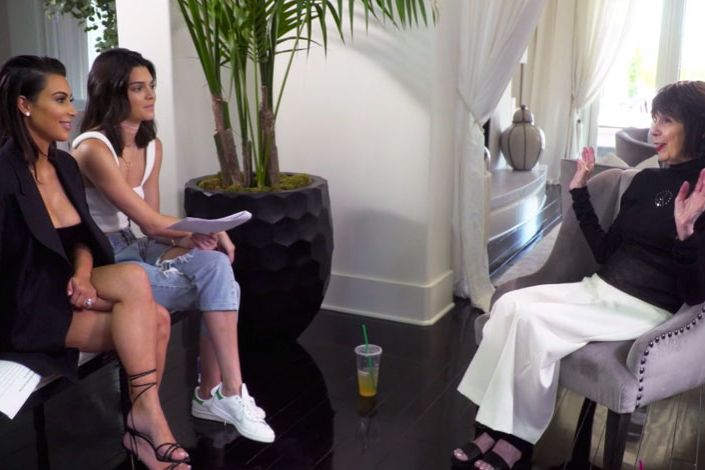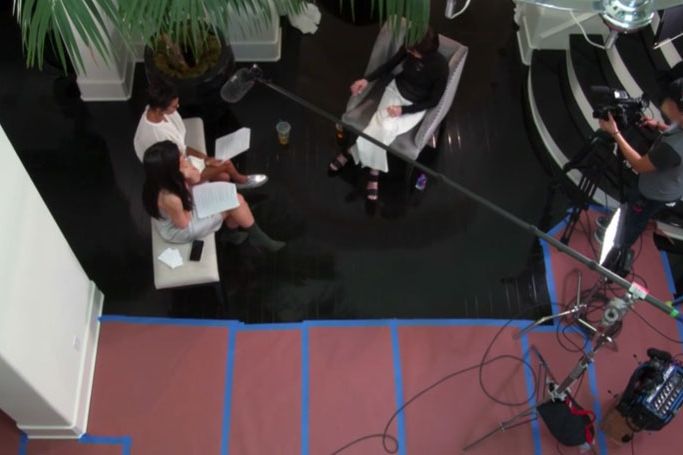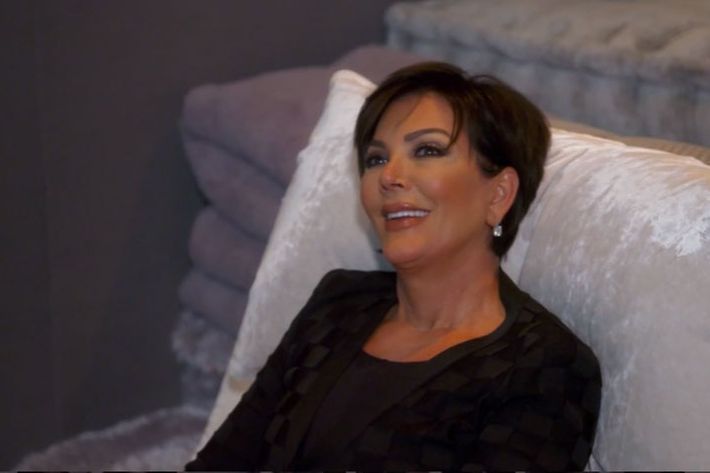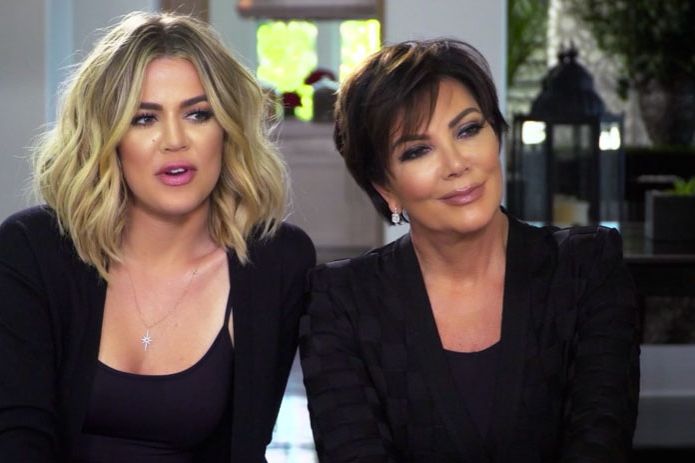 Well, Dolls, I've got a legacy I need to go out and create — that's all for me today. Don't forget to check back with your girl next week for my Keeping Up With MJ's Legacy finale recap on Keeping Up With the Kontinuity Errors. #WhyDidYouAskMeThat