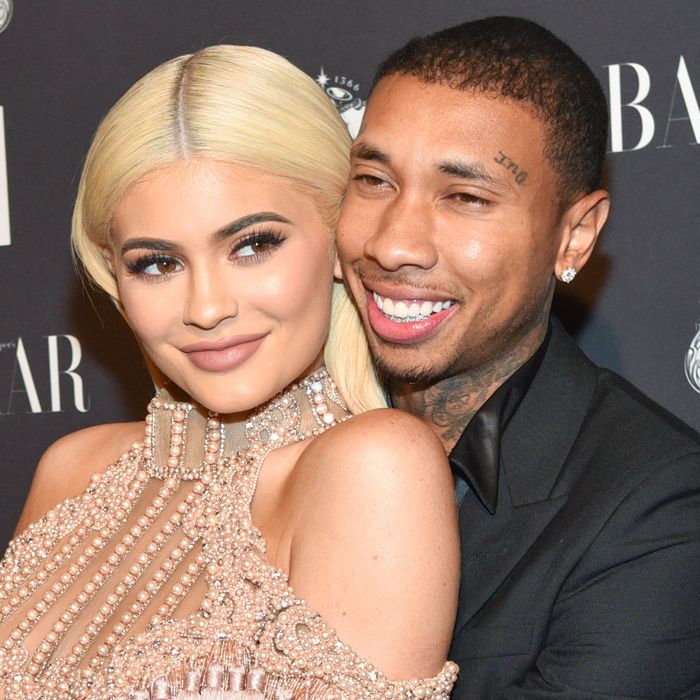 Photo: Sean Zanni/Patrick McMullan via Getty Image
What do you get for someone who has it all? More, of course. Kylie Jenner treated her boyfriend, Tyga, to an explosive adventure for his 27th birthday, which included a giant diamond bracelet, a trip to a shooting range, and a decadent dinner. She also shared some photos of the couple embracing while topless.
Tyga and Jenner were first spotted together in October 2014, when Jenner was 17 and Tyga was 24. Since then, they've split up, gotten back together, shared countless Snapchats and Instagram pictures of each other, and made out in front of a slew of expensive cars that Tyga may or may not be able to afford. Love is grand.