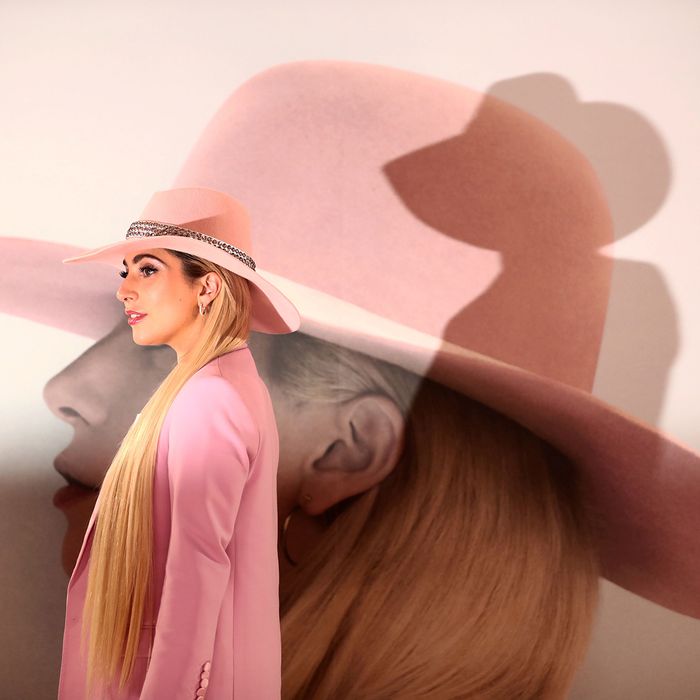 Lady Gaga.
Photo: BEHROUZ MEHRI/AFP/Getty Images
On the heels of the unexpected upset of the 2016 presidential election, Lady Gaga has been thinking a lot about women. Specifically, she's been thinking about how, as a culture, we can fail when it comes to how we speak of and treat women. But she's also been thinking about the inherent power of women who wish to fight back. It's one of the topics the pop singer tackles in an essay for the latest issue of Harper's Bazaar, in which Gaga reflects on her latest album, Joanne, and what it means to be a woman today.
In the essay, Gaga muses about the role her deceased aunt, Joanne, played in the making of the album. Joanne, we find out, was diagnosed with lupus, and passed away not long after being sexually assaulted and groped. It's part of the reason, Gaga writes, that the sexist remarks flung around during the election struck such a nerve with her. "To me, Joanne was my hope and my faith … I thought about Joanne as I was watching the news during the election about the scandal surrounding the Access Hollywood tape," she writes. She continues:

Here we were, in 2016, and the fact that the sort of language that was being used to talk about women was everywhere—on TV, in politics—was eye-opening. I felt depressed and hurt by it because that's what that kind of language does. Then I watched our incredible first lady, Michelle Obama, talk in New Hampshire about how hurt she felt seeing it too. She talked about how women are often afraid to say anything because we're worried that we will appear weak—that we'll be told we're being over-the-top, dramatic, emotional. But we're not. We're fighting for our lives.
Gaga continues to describe her own evolving views on what defines womanhood. These days, at the age of 30, she's not so concerned with fame, she writes. Instead, she's a "fully formed woman," who is concerned more with "fighting for what's true." And to that end, she's honed in on her own definition of womanhood: "Being a lady today means being a fighter. It means being a survivor. It means letting yourself be vulnerable and acknowledging your shame or that you're sad or you're angry." Sounds like a pop star who's comfortable in her own skin.

Read the full essay at Harper's Bazaar.