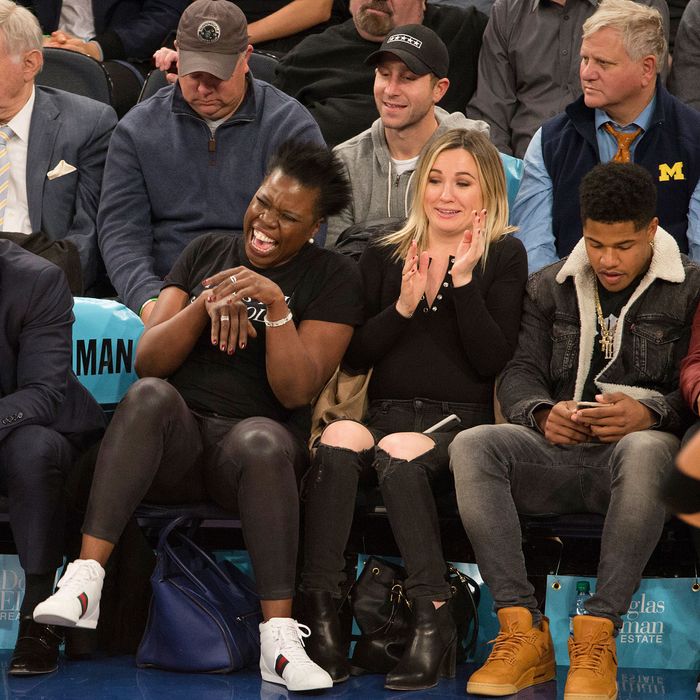 Leslie Jones at the New York Knicks game.
Photo: Anthony J. Causi/Splash News
Self-care tip: This Thanksgiving, when times get tough around the family dinner table, just close your eyes and picture Leslie Jones sitting front-row courtside at last night's Knicks game, and remember there is still joy left in this cold, sick world.
A beacon of hope for us all.