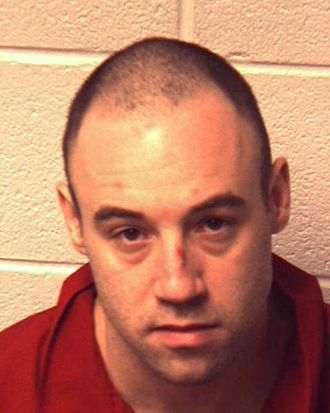 A Pennsylvania man who almost beat his girlfriend to death nearly five years ago at a casino now claims it wasn't his fault. Nicholas A. Mullins, who spent four years in prison for the assault, is suing the casino for allegedly overserving him alcoholic drinks the night of the attack.
On the night of January 23, 2012, security at the Sands Casino Resort Bethlehem went to the hotel room of Mullins, 31, and his then-girlfriend after hearing a woman screaming for help, according to the Morning Call. At the same time, another hotel guest called Bethlehem police after hearing a man threatening to kill a woman. Police found Mullins to be disoriented and unable to answer questions. He told police his girlfriend attacked him after losing $800, and said that he only slapped her, the Associated Press reports. However, his girlfriend had severe trauma on the side of her head "consistent with repeated punching."
Mullins pleaded guilty to aggravated assault and was sentenced to two to four years in prison in June 2012. Now, he is suing Sands for damages in a suit that will be heard by a Northampton County jury this week, claiming Sands negligently plied him with drinks even though he appeared intoxicated, the Morning Call reports. Mullins's attorney, Stuart Niemtzow, claims Mullins was given at least 15 drinks before the assault occurred, and that his life has been "ruined" as a result.
However, Judge Paula Roscioli, who is presiding over the hearing, has expressed her "shock" at Mullins's claim, according to the AP. She pointed out that the victim chose not to sue Mullins, "but the man who ended up hitting her and causing her injuries, he wants to be compensated."