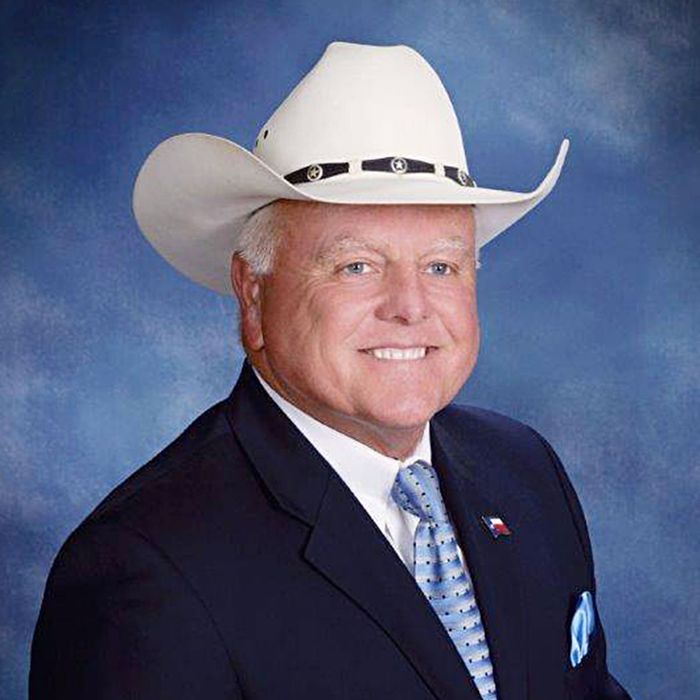 Sid Miller.
Photo: Courtesy of Facebook/MillerforTexas
As Donald Trump tries to assemble his cabinet, a lot of familiar men have been rumored to be up for top positions. There's the bridge-hating guy, the excessively pro-Trump cheerleader, and, of course, a man who referred to Hillary Clinton as a "c*nt."
ABC News reports that Sid Miller, the current Texas agriculture commissioner, is reportedly being considered for the position of secretary of Agriculture. As Elle pointed out, Miller is lovingly known for using the derogatory word for female genitalia to describe the first female to ever be nominated by a major party to be president of the United States.
On November 1, Miller tweeted out the results of a poll in Pennsylvania, saying that Trump had 44 points, and "C*nt" (or Hillary Clinton) was trailing with 43 points. He quickly deleted the tweet and posted that he "HAS BEEN HACKED." However, Miller's office later said in a statement that the campaign "inadvertently retweeted a tweet that they were not aware contained a derogatory term."
Can't say we're surprised that Miller is being considered for a team that already includes this guy.