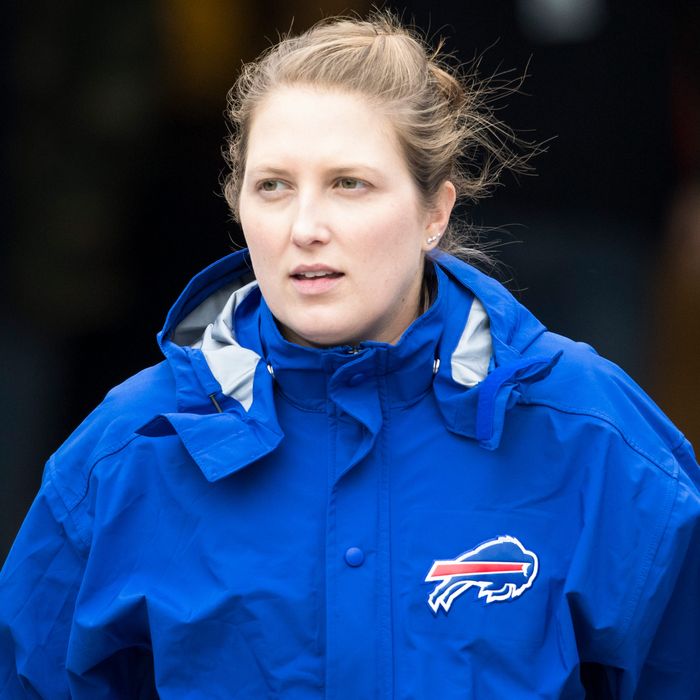 Photo: Brett Carlsen/Getty Images
In January, the Buffalo Bills appointed Kathryn Smith as special-teams coach, making her the first woman to ever take on a full-time coaching job with the NFL. Do you think it's been all sunshine and rainbows for her since she took on the role? Let's find out.
Ah, yes, because even when you're a professional football coach, if you have the grave misfortune of also being a woman, you should be expected to bring men drinks on command.