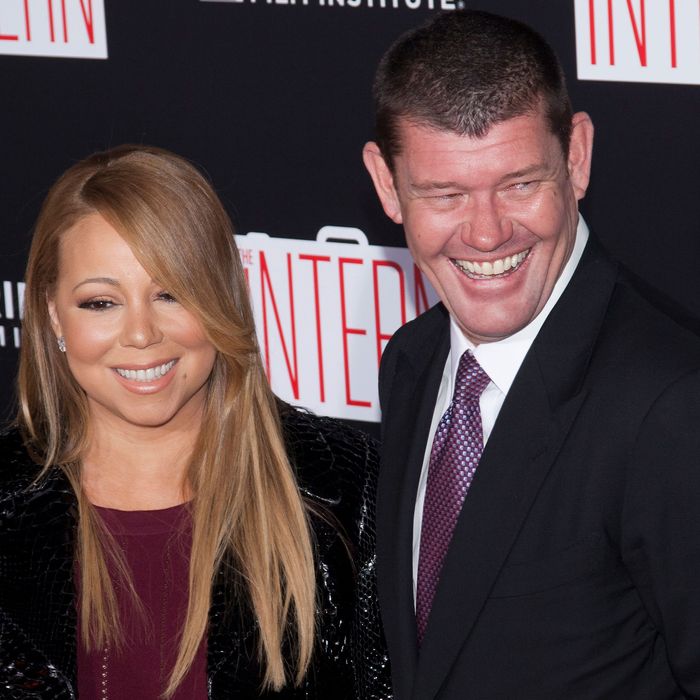 Photo: © LAN/Corbis via Getty Images
The theories and rumors about why Mariah Carey and James Packer broke off their engagement are still flying fast and furious, from Carey's spendy ways to Packer's Scientology past. Apparently, negotiations over their prenuptial agreement were yet another sticking point.
TMZ got the scoop on Packer's offer, which Carey's reps called "tacky and insulting."
Here's one detail:

Except for gifts between them for their engagement, wedding or on birthdays and anniversaries, no item of jewelry and/or personal adornment costing over $250,000 will be deemed a gift unless accompanied by, or promptly followed by, a writing specifically stating 'This is my gift to you.'
However, TMZ reports that this particular condition was the solid-gold straw that broke the camel's back:
James will pay Mariah, and Mariah shall accept, $6 million dollars per year for each full year of marriage, up to a maximum of $30 million … adjusted pro-rata on a weekly basis [$151,385 per week].
Carey is reportedly seeking a cool $50 million from Parker for the split.