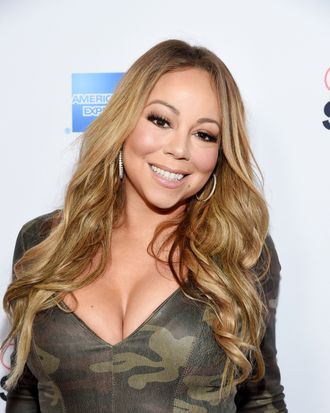 Mariah Carey.
Photo: Frazer Harrison/Getty Images for Airbnb
There are many different types of food in the world, at least 100, but Mariah Carey says that she only eats two (2) of them.

So what are they? The standard celebrity staples of a handful of raw almonds and a square of dark chocolate? Nay, reader. It's much more random.

In a new interview with E!, she revealed her diet as "all you eat is Norwegian salmon and capers every day. That's it. I'm actually serious." (Though when pressed, she eventually concedes that she may vary it a little bit, admitting "I try to stick with the proteins and the blah blah blah. It's the worst.")

Ah yes, that old favorite combo. Norwegian salmon and capers. So many variations: Norwegian salmon with capers sprinkled on top. A bed of capers with Norwegian salmon on top. Uhhhhhh. That's it.