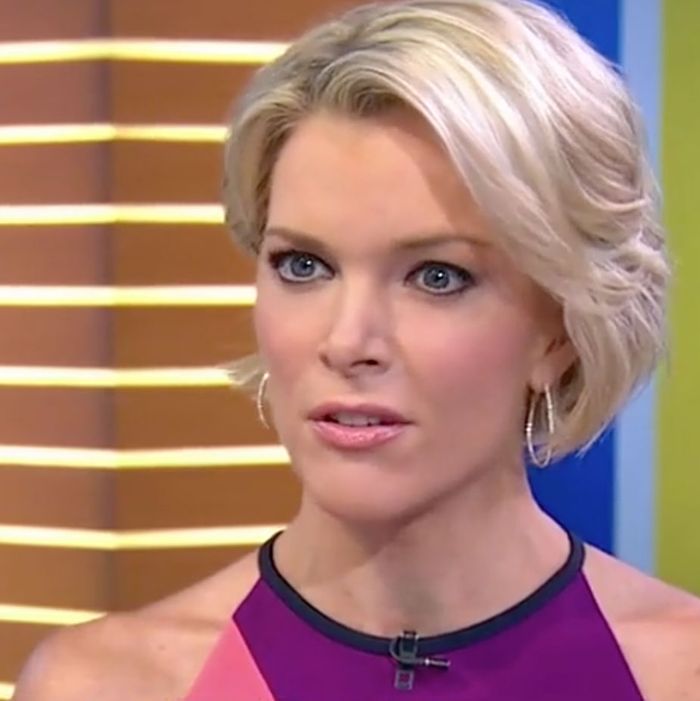 Megyn Kelly.
Photo: Courtesy of ABC/GMA
Fox News anchor Megyn Kelly visited Good Morning America this morning to promote her memoir, Settle for More, which covers both her war with Donald Trump and the experience of being sexually harassed by ousted Fox News chairman Roger Ailes.
Kelly told interviewer George Stephanopoulos that Trump "came after [her] like a dog with a bone for nine months" after she pressed him on his history of misogyny during the first GOP debate. She reveals that his campaign of harassment yielded "security issues" for her and her family, including what she describes as the lowest point of her year, when her 5-year-old daughter asked her what a "bimbo" was. However, Kelly said that their private meeting at Trump Tower in April allowed them to "get past" their acrimony.

"There's no question that Donald Trump is thin-skinned and he can be mean-spirited, he can be vindictive," she explained. "But my own experience with him proves that he's able to let them go if he so chooses."
Kelly also spoke out about being harassed by Ailes, detailing an instance when he attempted to kiss her three times. Still, Kelly feels that speaking up about Ailes's behavior earlier than she did would have been a professional "suicide mission." Reflecting on past remarks that Ailes helped her career, Kelly says "both things can be true, a woman can be harassed and then go on to have a good working relationship with the man harassing her."

Watch clips of the segment below.