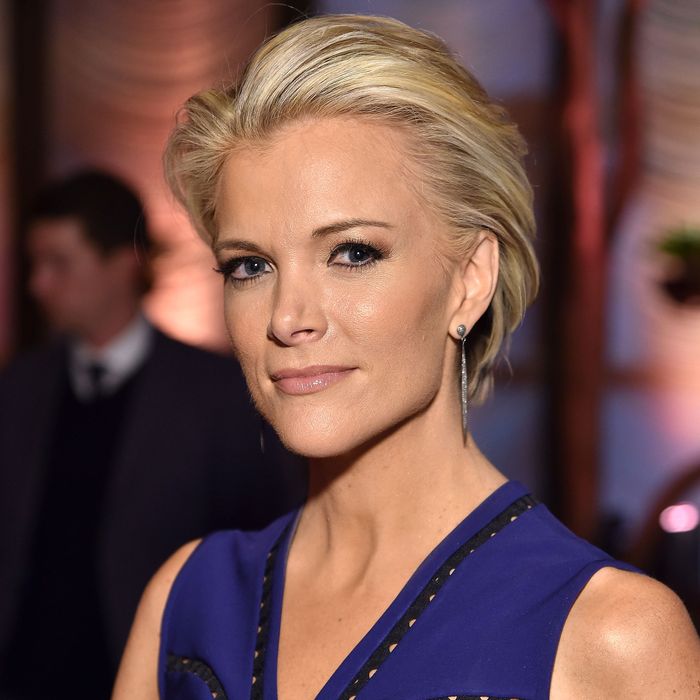 Photo: Mike Coppola/Getty Images for Hollywood Reporter
In leaked passages from her upcoming memoir, Settle for More, obtained by Radar Online, Fox News anchor Megyn Kelly reveals that ousted Fox News chairman Roger Ailes sexually harassed her beginning in the summer of 2005. Ailes was fired from his position at Fox News this summer after a number of prominent women at the network, including former anchor Gretchen Carlson, came forward with allegations of sexual harassment. Sources previously claimed that Kelly — arguably the network's biggest female star — was also prey to Ailes's advances, but she has not shared her experiences in detail until now.
She reportedly describes being summoned to a series of meetings in Ailes's office:
"Roger began pushing the limits. There was a pattern to his behavior. I would be called into Roger's office, he would shut the door, and over the next hour or two, he would engage in a kind of cat-and-mouse game with me — veering between obviously inappropriate sexually charged comments (e.g. about the 'very sexy bras' I must have and how he'd like to see me in them) and legitimate professional advice."
Kelly also claimed that Ailes made physical advances toward her and offered to help her career in exchange for sexual favors. In January 2006, she says Ailes "crossed a new line — trying to grab me repeatedly and kiss me on the lips." When she refused him, he asked her "an ominous question: 'When is your contract up?'"
Kelly reported Ailes to a supervisor, and after six months, he stopped targeting her. However, when Carlson and other women at Fox News began to speak out about Ailes's advances, Kelly decided to join them, providing testimony to Fox's lawyers and encouraging other women at the company to share their experiences.
Keeping The Kelly File star is a huge priority for Fox. Kelly is currently engaged in contract negotiations with the network, which has reportedly offered her $20 million to stay.