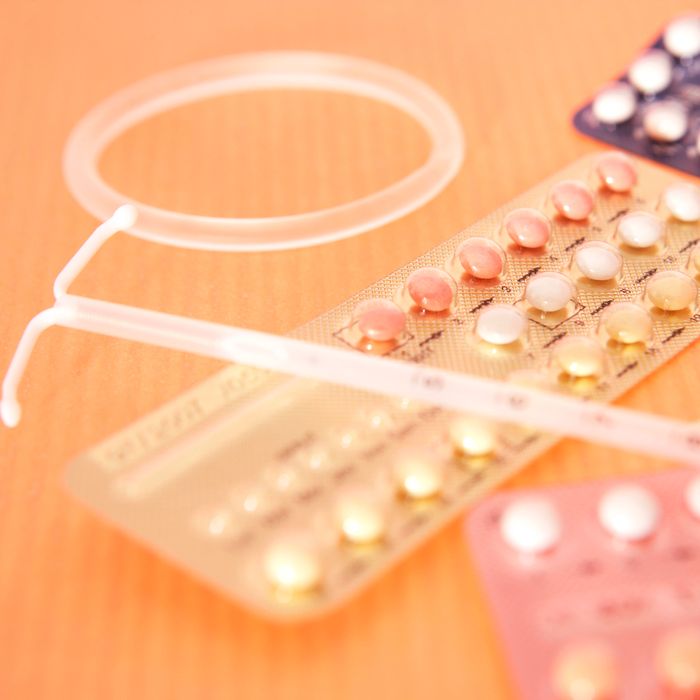 Photo: BSIP/UIG/Getty Images
Melinda Gates is a tireless advocate for the advancement of women and girls, whether she's shining a light on the inequity of unpaid domestic labor or the gender bias in data that is ultimately used to determine philanthropic investments. The international campaign called Family Planning 2020 (FP2020) that Gates helps lead is no different: Its mission is to provide modern contraception to 120 million more women in developing countries not only so they can decide how many children they have and prevent unsafe abortions, but also so they can stay in school and enter the workforce. Gates told the New York Times that, in this way, birth control can end poverty at the individual level.
"If you allow a woman — if you counsel her so it's truly voluntary — to have a contraceptive tool and she can space those births, it unlocks the cycle of poverty for her," she said. And on a larger scale, giving birth control to 120 million women and girls who want it in the group's 69 focus countries could fundamentally change their societies for the better. Gates added:

Women in the United States, when we were finally able to really use contraceptives, look what it did to women going into the work force. All over Africa, young girls getting pregnant early when they don't want to keeps them out of school. So you'd keep more girls in school, and then you'd have educated girls who would go into the work force.

And we know that when a girl or woman has economic means in her own hands, it shifts the whole power dynamic in the family, whether it's with her mother-in-law or her husband. It's the beginning thing that unlocks a woman's potential.
That kind of thing doesn't always go over so well in patriarchal societies; Gates says that male leadership often resists such efforts. "We see it all over the world. I mean, you even see it sometimes in the United States, right? Men wanting to take control of women's health."