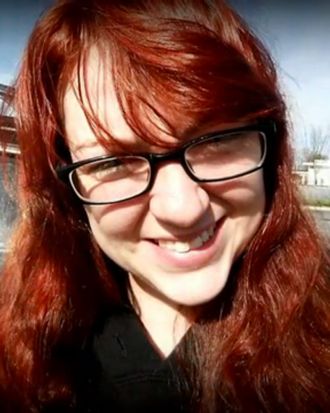 Kala Brown
Photo: NBC News
On August 31, 30-year-old South Carolina woman Kala Brown and her 32-year-old boyfriend Charlie Carver were reported missing. On Thursday morning, more than two months after she was last seen, she was finally found alive, but in harrowing conditions: Spartanburg County Sheriff Chuck Wright told WYFF 4 that Kala was chained up inside a metal storage container by her neck "like a dog."

Brown was discovered while deputies were searching the property of Todd Kohlhepp, 45, after receiving a lead from a sex-crime investigator. It was there that they heard banging from the inside of the metal storage container (which measured 30 feet long by 15 feet wide by about ten to 12 feet high) and found Brown, who Wright says was "obviously traumatized."

Kohlhepp, a registered sex offender, is a realtor for Todd Kohlhepp & Associates LLC; a friend of Brown's told the Independent Mail that Brown worked for Kohlhepp cleaning houses before he showed them. He is currently in police custody.

Per WYFF 4, investigators found "lots of weapons and ammunition on the property," while Brown told them there could be up to four bodies, too. "We're trying to make sure we don't have a serial killer on our hands. [It] very possibly could be what we have," Wright said.

Carver remains missing, though his Facebook profile picture was updated on September 6 and several new, "uncharacteristic" posts cropped up, leading friends and family to believe someone else was writing from his account.

Update (5:00 PM): The New York Times reports that a body was found on Kohlhepp's property in a "grave of sorts." Brown also reportedly told investigators that she saw Kohlhepp shoot Carver.