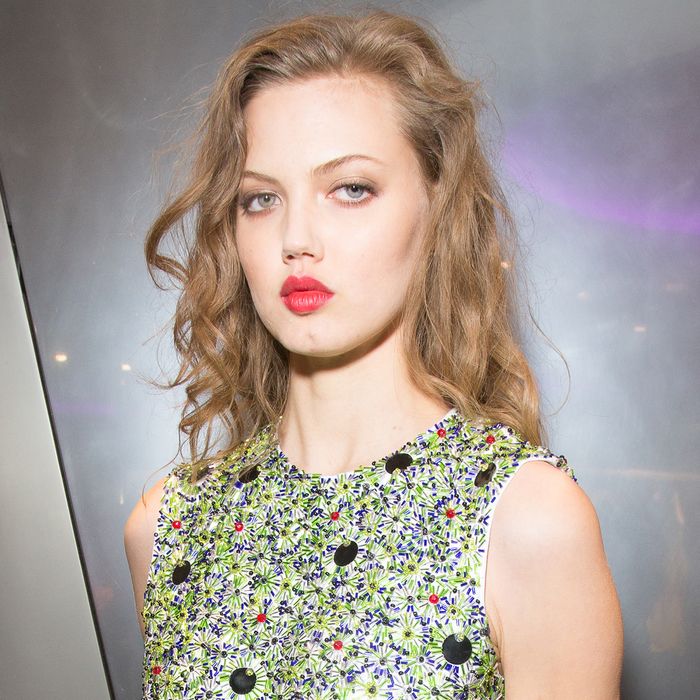 Lindsey Wixson.
Photo: Victor Boyko/Getty Images
Model Lindsey Wixson apparently had one truly awful ride home with an Uber driver this week. In an Instagram post shared on Tuesday night, the runway model put on blast an Uber driver named "Andrew," who apparently kept objectifying her and ultimately made her "feel small in a few short seconds."
Wixson, who has been a fashion regular for years, didn't mince her words in her critique of the driver. She rated him one star out of five for a trip in Brooklyn that totaled only $10.61. While it's unclear exactly what happened or what was said during the ride, Wixson made it perfectly clear that the driver made her feel uncomfortable by forcing conversation and making her feel objectified. In her searing caption, she wrote:

Paying pieces of shit to objectify you and make you feel small in a few short seconds. No sir, your insistance [sic] to make conversation and comments of no fowl play or pick up are exactly what I want to hear on my way home. I hate living here for many reasons and one of them being you! Fuck men who think that you owe them your obediance [sic]. I will not be told how to act or made to be objectified!
She ended the post by tagging Uber's official Instagram account. No word yet on whether they've responded.