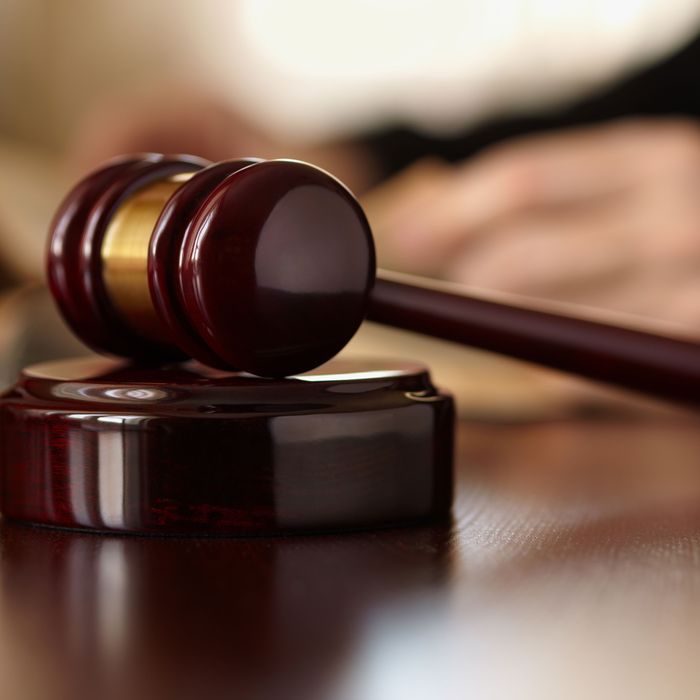 Photo: Kuzma/Getty Images/iStockphoto
A cold case that lay unsolved for more than two decades finally came to a close on Monday when a California jury convicted a husband from La Mirada, California, of hiring a hit man to murder his first wife. The twisting story involves a young, married couple with a 6-month-old son, a drug dealer turned hit man, and a subsequent fabricated cover-up story involving a group of random catcallers and a deadly robbery.

After a week of deliberating, a jury found Morrad Ghonim guilty of first-degree murder for the July 23, 1992, killing of Victoria Ghonim, who was 17 at the time. Prosecutors said that Morrad Ghonim, then 19, planned out his young wife's death by paying a local drug dealer to murder her and make it seem like an attempted robbery, according to the Los Angeles Times. He subsequently threw off the investigation by inventing a tale involving a group of random catcallers who leered at his wife while they strolled through the park with their son. His wife, Ghonim said, talked back to the catcallers, who he said were perhaps gang members, and that he "got a bad feeling and ushered his family toward their car," according to the Times. That's when Ghonim said he heard gunfire, and while attempting to drive away, he didn't see the shooter, who he said hid behind a bush. Their son watched from the back seat of the car.
Police subsequently found a discarded lump of clothes in the park but were unable to identify whom it belonged to. The case remained unsolved for years until a decade ago, when the Los Angeles County Sheriff's Department got a grant to reopen cold cases by examining genetic evidence. Their testing of a pair of black sweatpants from the crime scene led them to Leon Martinez, who was serving time for an unrelated burglary. Though Martinez initially tried pinning the murder on a deceased friend, he eventually confessed to the murder of Victoria Ghonim. But — it was Ghonim's idea — he claimed. "He just wanted her dead," Martinez said, according to the Times.
So, high on cocaine, he went up to the couple one evening at the park and shot her multiple times in the passenger's seat. When she slumped over, Ghonim handed him an envelope with cash and he jogged away, shedding his outer layer of clothes before getting picked up by a friend. Ghonim's defense argued that Martinez's account was unreliable, given that he'd struck a plea deal with prosecutors, according to the Whittier Daily News. Instead of serving life without possibility of parole, he'd get 28 years to life. Not to mention, they argued, he'd frequently changed details of his story.
Ultimately, though, prosecutors urged the jury to also consider the testimony of Ghonim's second wife, Nisreen Alfaleh, who testified that after one argument the couple had, he'd threatened her. "If you ever think of getting a divorce, I'll hurt you," she said he told her. "It cost me $500 then, it won't cost me much now."

Ghonim faces life without the possibility of parole at his sentencing in December.