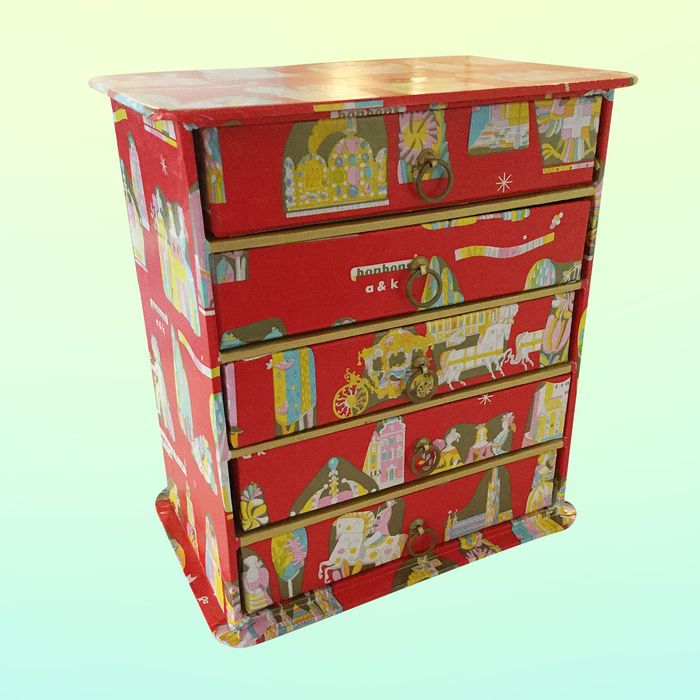 Pretty Things: A weeklong break from reality, dedicated to beautiful objects.
Murray Moss has been called the Kanye West of the furniture market — apparently by Kanye West himself. In 1994, he opened a Soho shop that became a kind of mecca for artists and designers — a high-end, highly curated destination for provocative, experimental products. Now working and consulting from a bureau on 36th Street, the design maven sat down with New York design editor Wendy Goodman to share what he thinks is pretty. It starts with holiday nostalgia in Chicago, where he was raised.
When I was growing up, we always had a candy dish in the living room (pewter, in the shape of a leaf) in which my mother would place very deliberately green mint chocolates wrapped in green foil.
Candy should be pretty. Every Christmas I order a pretty box of miniature chocolates from the best confectionery in Vienna, Altmann & Kühne. They are famous for their paper-wrapped boxes, designed by the Wiener Werkstätte in the 1930s. Architect Josef Hoffmann designed the shop.
My favorite box to order is the large chest of drawers. Each drawer contains a delightful array of miniature sweets. It's pretty, and it makes me happy.
If you buy something through our links, New York may earn an affiliate commission.