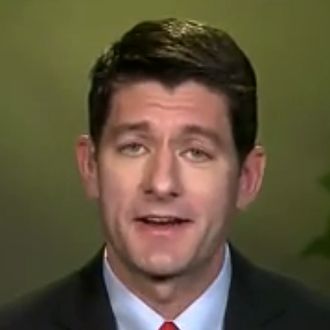 Paul Ryan was on CNN Sunday to discuss the changes in store for the Affordable Care Act once Donald Trump takes office, and guess what? It doesn't sound great.
Although the ACA was one of the things Trump promised to repeal as soon as he got into office, he's already switched gears and declared he'll be keeping at least some aspects of the health-care program. However, the general forecast for women's health care under the Trump administration has been bleak, and judging by Ryan's dismissive comments, it's not going to get better. When Tapper asked if Trump's administration would keep the part of Obamacare that provides free birth control to women, Ryan said, "Look, I'm not going to get into all the nitty-gritty details of these things."
"With all due respect, I don't know that the average woman of childbearing years who relies upon contraception provided by health insurance mandated by the Affordable Care Act, I don't know that she would think that that's just a nitty-gritty detail," Tapper replied.
Ryan declined to discuss "details about legislation that hasn't been written yet" and refused to comment on where birth control stood in the scheme of things. Watch the clip here.