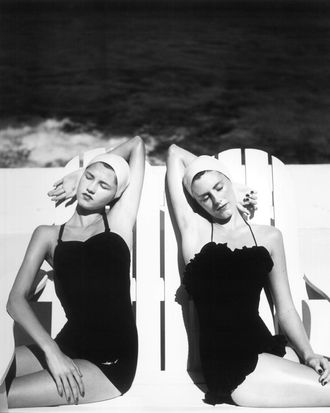 Louise Dahl-Wolfe's Twins at the Beach,* 1955.
Photograph By: Louise Dahl-Wolfe; Courtesy Staley-Wise Gallery © 1989 Center for Creative Photography, ABOR
"It was Azzedine's idea," said Carla Sozzani, speaking of her long-time friend, the famed couturier Azzedine Alaïa. "He said, 'You should do an exhibition of your collection.'"
Obviously, no one says non to Alaïa. The exhibition "Between Art and Fashion: the Carla Sozzani Collection" is now on view at his Parisian gallery. The 200 photographs — a sampling of almost a half-century of collecting — are presented alphabetically by photographers' names. Sozzani maintains an old-world take on the medium. "I like black-and-white over color," she says. "The world is going so digital now, and it's a different way of looking."
Sozzani agreed to the display on the condition of abstaining from the selection process. "Most of the images hang in office and my home — they were not in drawers in tissue paper," she says of living intimately with her chosen images. Fabrice Hergott, director of Paris's Musée d'art Moderne, stepped in with a curatorial eye — and less emotional investment. "They're all my children!" Sozzani laughed of her inability to play favorites.
Sozzani opened her namesake gallery in 1990, in a former industrial building in Milan. The subsequent year she founded the now-referential concept store 10 Corso Como. Having branched over into Asia (Tokyo, Seoul, Shanghai, Beijing), next up is a Lower Manhattan hub. ("I haven't decided yet," she admitted when asked how she will differentiate the New York space from the European one when it opens in 2017. "I have to spend more time there to get a feeling. I'm a very instinctive person … I don't do marketing research!")
While organizing hundreds of photography exhibitions at her Milanese headquarters, Sozzani has been personally collecting masters of the medium, accruing her own capsule of photographic history. One might assume a predilection for fashion photography, given her close ties with the industry: She was editor-in-chief of Italian Vogue's special issues (her sister, Franca, still helms the publication). Her other collections point to fashion favoritism too: namely her archive of Margiela, Alaïa, and Comme des Garçons, as well as a compendium of sculptural jewels custom-made by artists. But her strength as a tastemaker lies in her ability to reach beyond the obvious fashion references. (The results of the World Press Photography contest are shown annually at her space, for example.) "The variety [of my collection] comes from the variety of life," she says. "It would be very strange to have only fashion photography. It is part of my life, but it is not all my life."
Having said that, the giants of the fashion industry are well-represented too: Peter Lindbergh, Richard Avedon, Bruce Weber, Sarah Moon, Paolo Roversi. Six portraits by Steven Meisel are visible upon arrival under Alaïa's glass roof, including a pouty, gamine Sofia Coppola (taken in 1992) and a brazenly reclining Loulou de la Falaise (1993).
"I like fashion photography," Sozzani recognizes. "But it gets easily dated because of the clothes … That's why there are lots of nudes too." Even the nudity is varied: from the explicit frontality of Helmut Newton to the playfulness of Louise Dahl-Wolfe to the unnerving fragility of Francesca Woodman. Sozzani notes: "Well, of course I feel much closer to the Woodman, the way I am, but I think there's something so funny and joyful in the Newton. Sex is without any second thought," she chuckled.
Amidst the eclectic images is a photograph by Dominique Issermann, featuring a woman in shadow in a flared skirt, perfectly framed in a grand doorway. The liner notes reveal the subject to be Sozzani herself. The moment, captured unbeknownst to her, was just after the 2014 Alaïa presentation — a perfectly fitting talisman for the exhibition to come.
"Between Art and Fashion: the Carla Sozzani Collection" is on view at Galerie Azzedine Alaïa in Paris until February 26, 2017.
*The caption above has been updated to show the correct title of this photograph.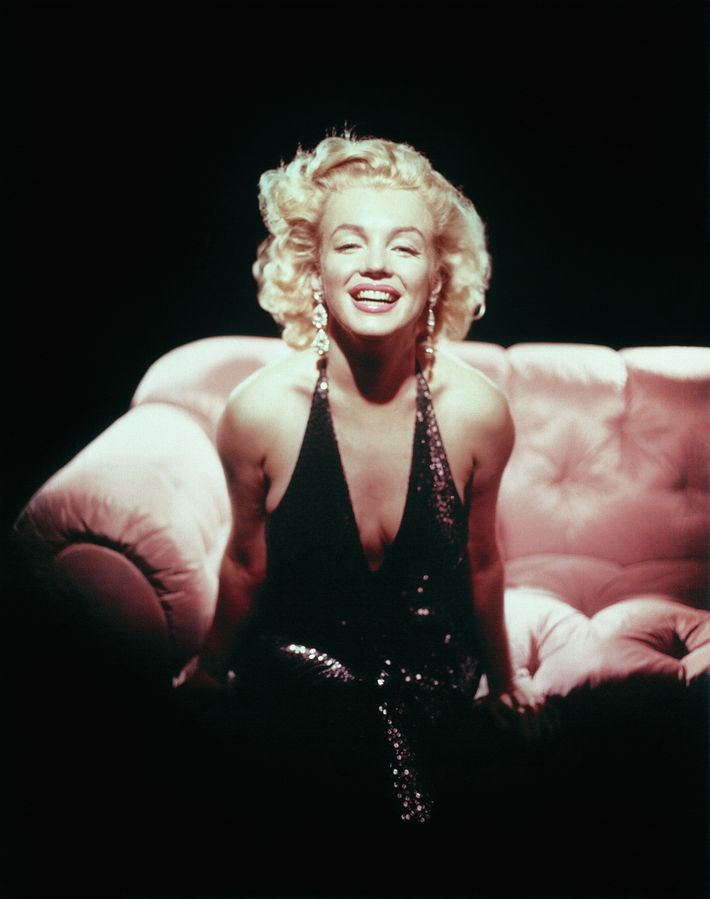 Marilyn Monroe, 1957, by Richard Avedon.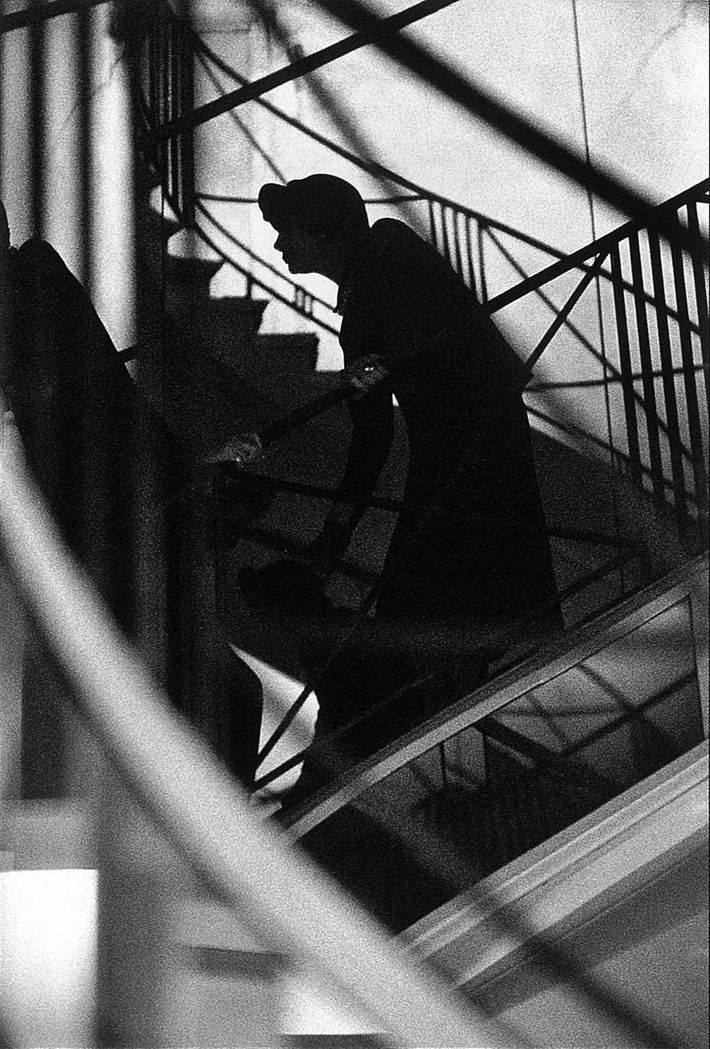 Coco Chanel Watching Her Défilé, 1958, by Frank Horvat.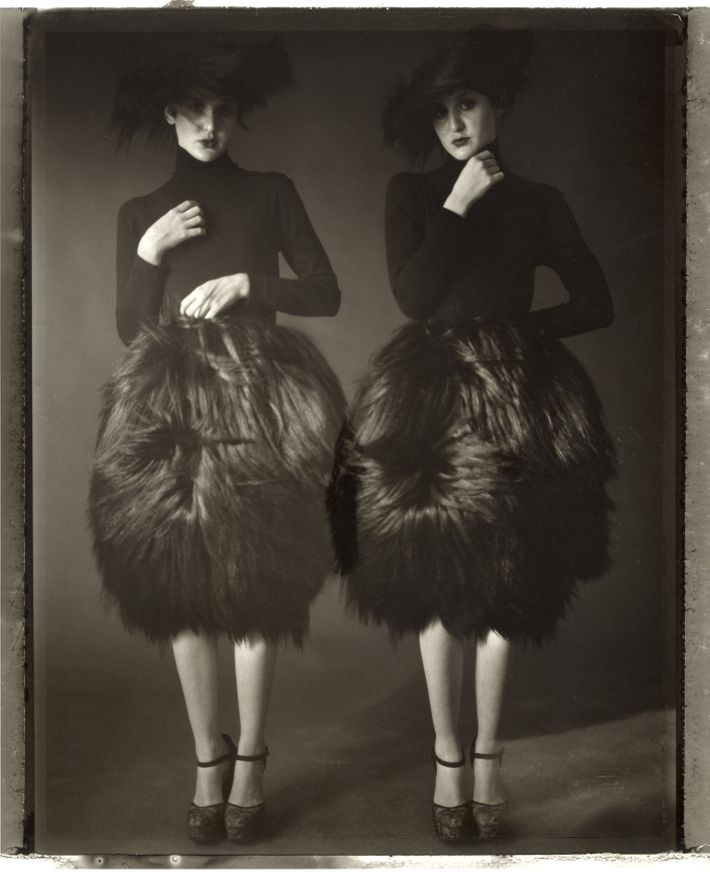 Avril Pour Alaïa, 2006, by Sarah Moon.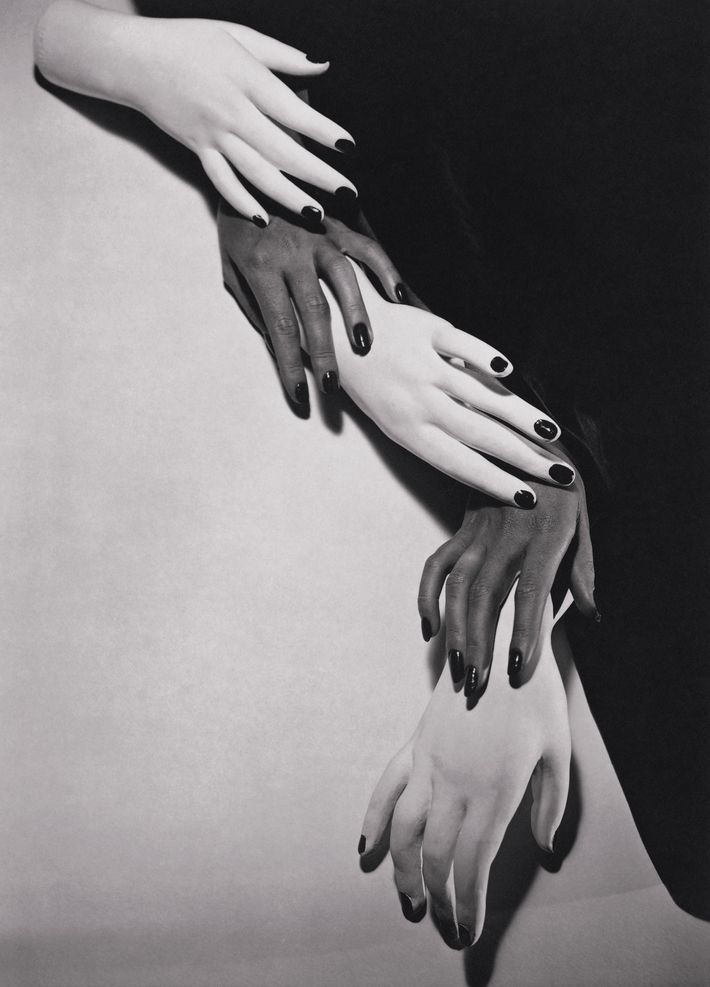 Hands, 1941, by Horst P. Horst.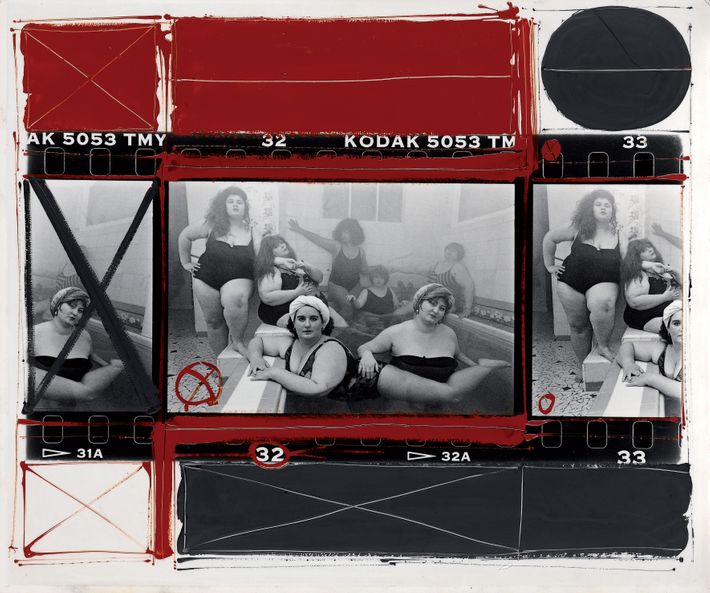 Club Allegro Fortissimo, Paris, 1990, by William Klein.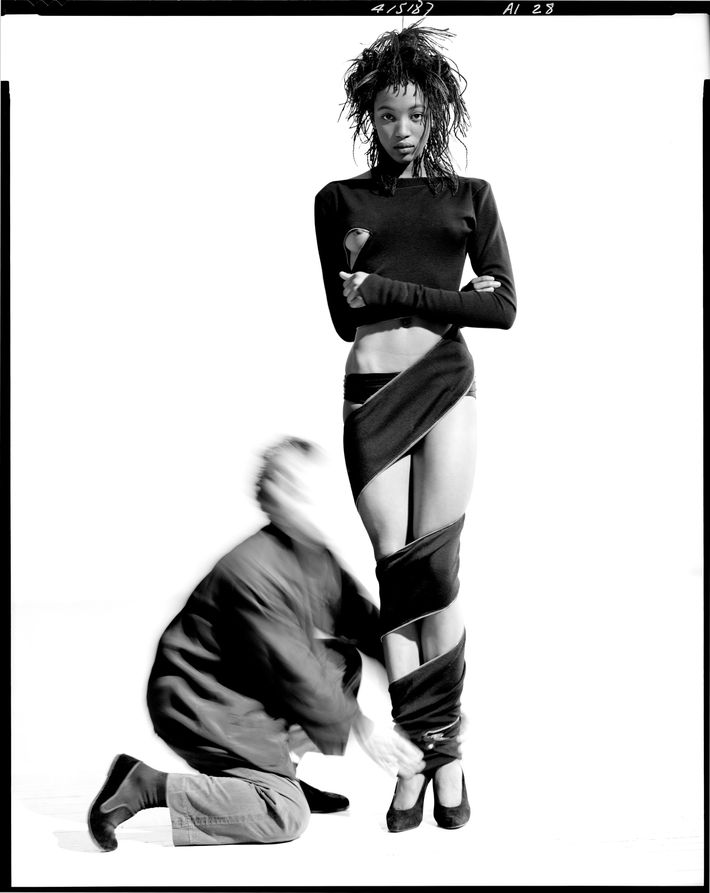 Azzedine Alaïa and Naomi Campbell, 1987, by Arthur Elgort.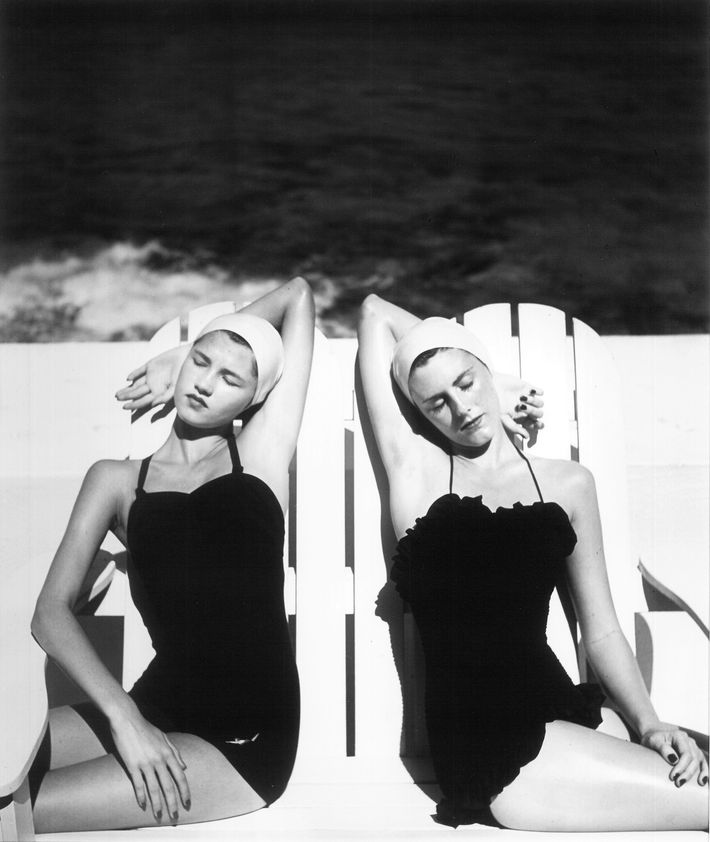 Louise Dahl-Wolfe's Twins at the Beach,* 1955. *This slide has been updated to show the correct title of this photograph.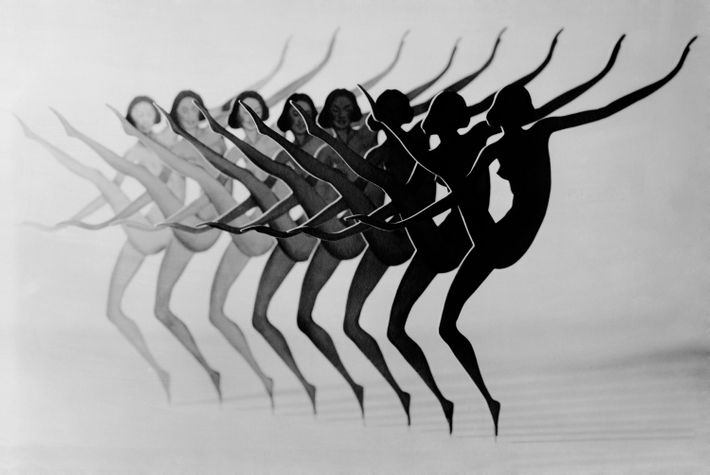 Dancers, 1930, by František Drtikol.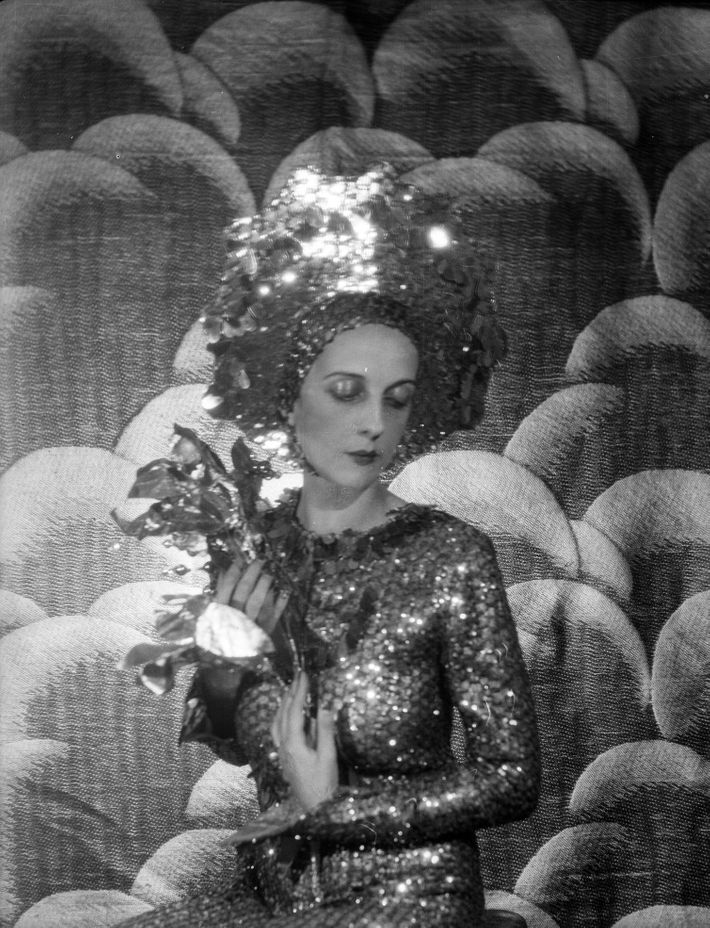 Paula Gellibrand, Marquise de Casa Maury, 1928, by Cecil Beaton.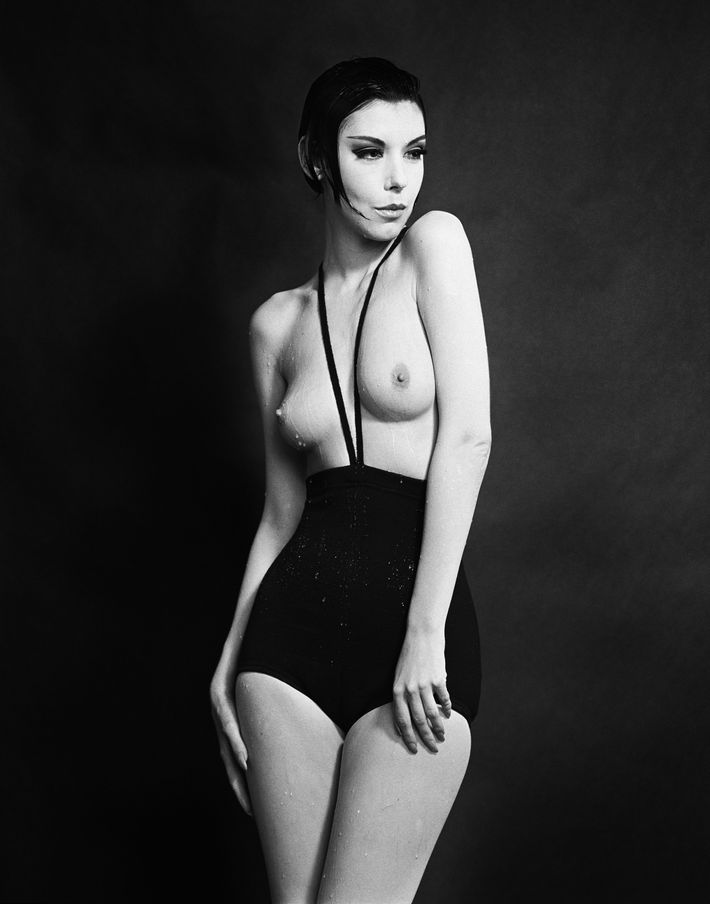 Peggy Moffitt in Rudi Gernreich, Topless Swimsuit, 1964.