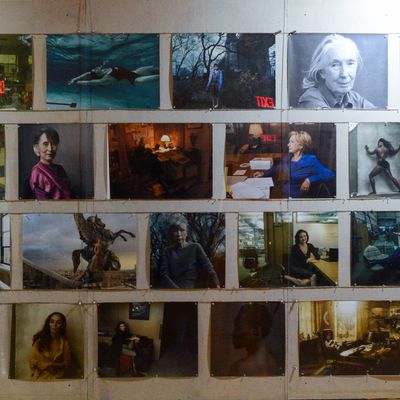 "WOMEN: New Portraits" opens in New York this Friday.
Photo: Casey Kelbaugh
In 1999, photographer Annie Leibovitz released her photography series Women. Upon the project's release, Leibovitz's then-collaborator Susan Sontag called it a "work in progress." Now, 15 years later, Leibovitz and Gloria Steinem are continuing that work in the roving UBS-commissioned exhibit "WOMEN: New Portraits," which opens in New York this Friday. With Steinem's help, Leibovitz added portraits of women like Andrea Medina, a human-rights lawyer who defends murdered and missing women in Mexico City, next to photographs of Patti Smith, Caitlyn Jenner, and Venus and Serena Williams.
"This exhibit captures what it's like to be a human being and therefore it shatters gender, because it's so diverse," Steinem told the Cut at the exhibit's press preview. "It helps us realize that gender is artificial."
Leibovitz recalled choosing successful women to photograph for this collection: "I had made a small list thinking of women who were in our collective conscious, and then I went to Gloria and asked her for a list," she said. "I'd like to frame that list because it goes on and on and on — I mean, it was the longest list."
The exhibit includes a portrait of Hillary Clinton when she was Secretary of State, shown in this series of installations for the first time. Leibovitz said she felt it was important to include it now, particularly because of a tile that rests on Clinton's desk in the photograph and reads, "Never, never, never give up."
The New York exhibit is housed in the gymnasium of a former women's prison, Bayview Correctional Facility, on the West Side of Manhattan (the same architect designed the Empire State Building). After Leibovitz's exhibit closes this December, the NoVo Foundation and the Lela Goren Group will transform the space into the Women's Building. It will open in 2020 as a hub for women's groups and services.
Click ahead to preview the exhibit. "WOMEN: New Portraits" is on view from November 18 to December 11 at the former Bayview Correctional Facility, located at 550 West 20 St.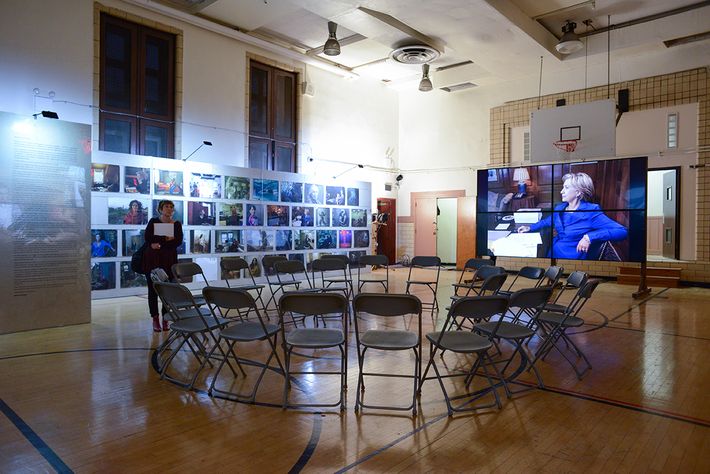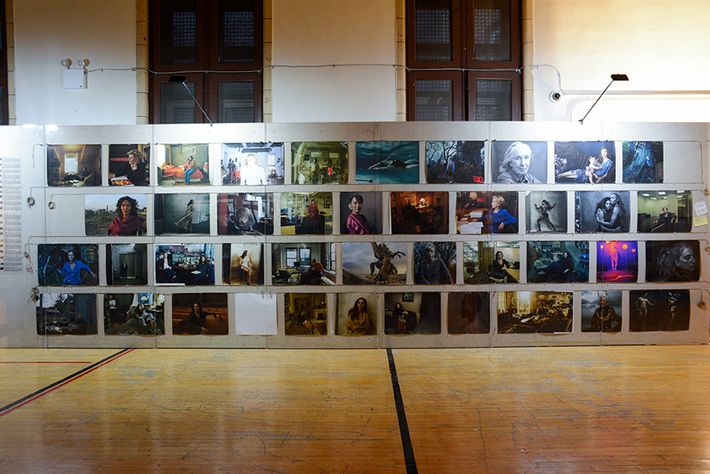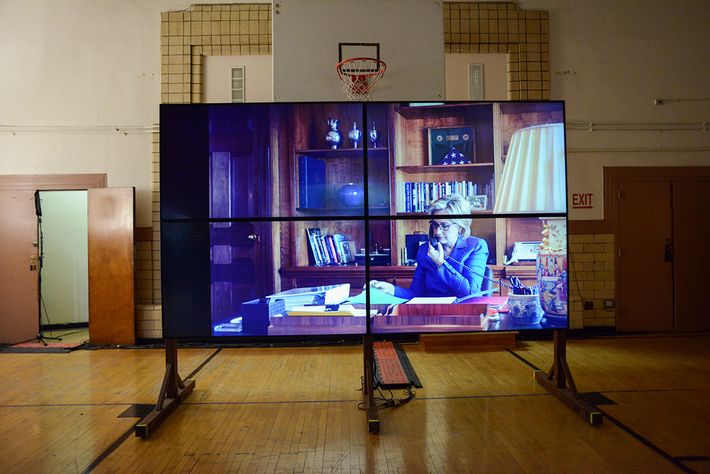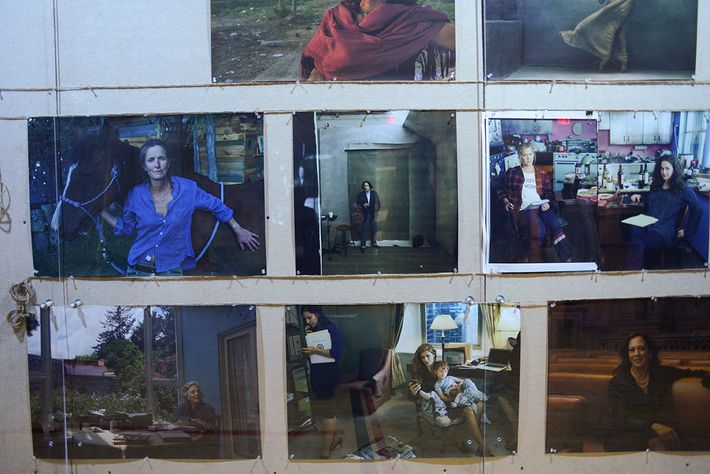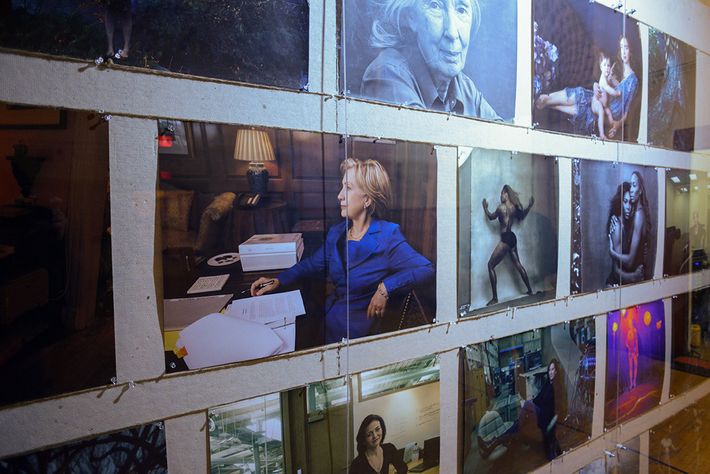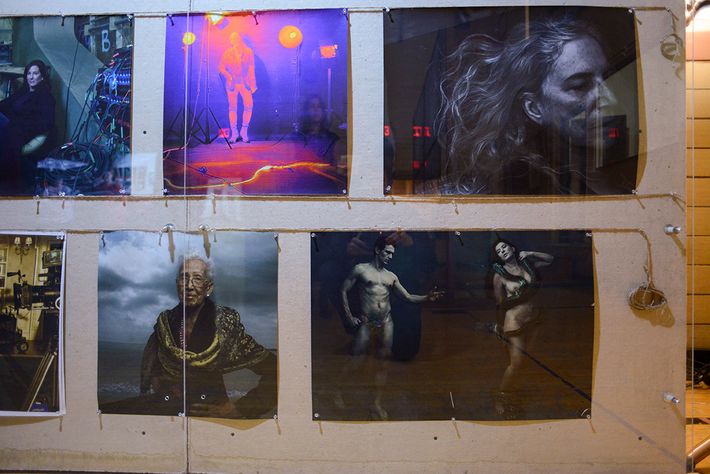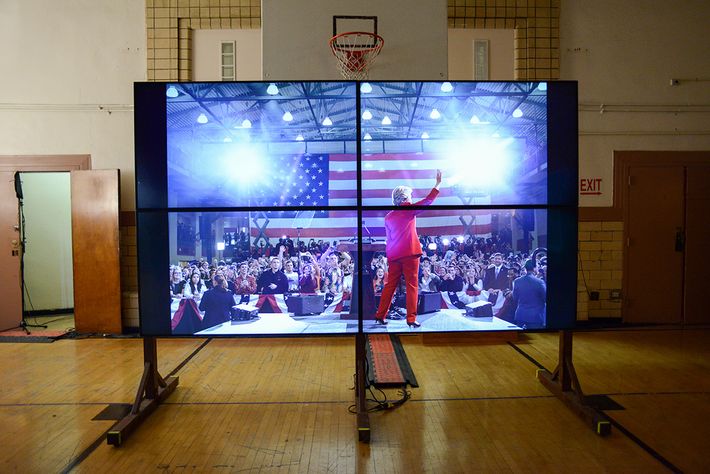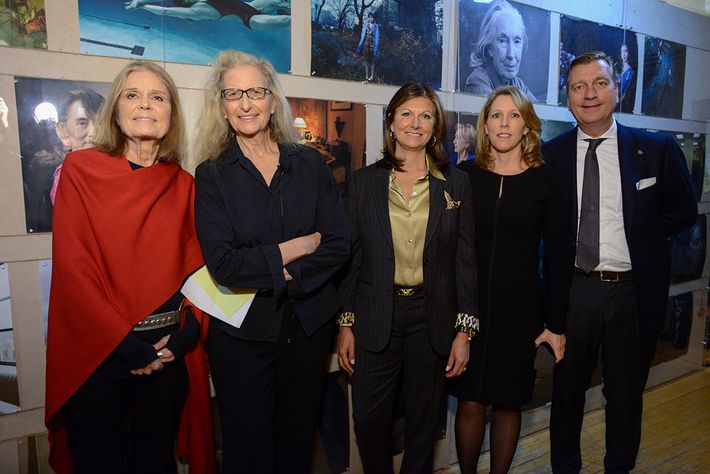 Gloria Steinem, Annie Leibovitz, Paula Polito (group managing director for UBS), Marsha Askins (managing director and chief communications officer for UBS), and Johan Jervoe (chief marketing officer for UBS) at "WOMEN: New Portraits," commissioned by UBS and housed in the former Bayview Correctional Facility.