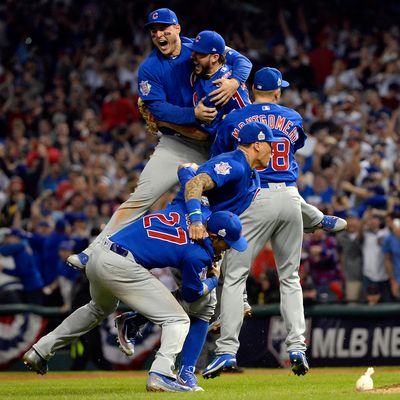 Chicago Cubs hug it out after clinching the World Series.
Photo: Ron Vesely/MLB Photos via Getty Images
At the end of any World Series, you can sure as hell bet that the winning teammates won't be holding back their utter joy. But this year? Well, this year is the kind of stuff that's tailor-made for a feel-good movie ending. The Chicago Cubs clinched the World Series and effectively ended a historic 108-year-long drought by beating the Cleveland Indians 8-7 in an epic game seven. There was suspense. There was drama. There was even rain.
And you know what else there was plenty of? Hugs. Lots and lots of hugs among lots and lots of elated baseball players. And you know what? That's a beautiful sight to see — grown men unashamedly hugging it out after winning big. Take a look: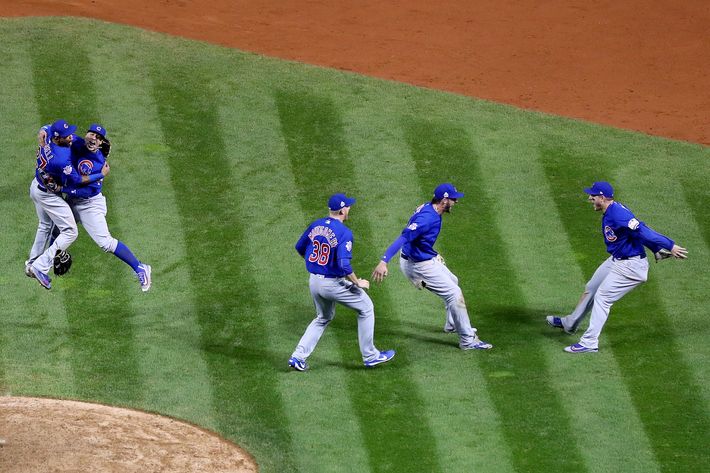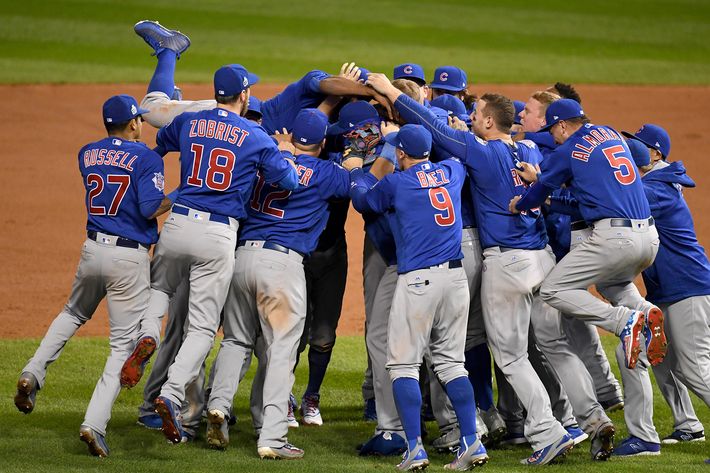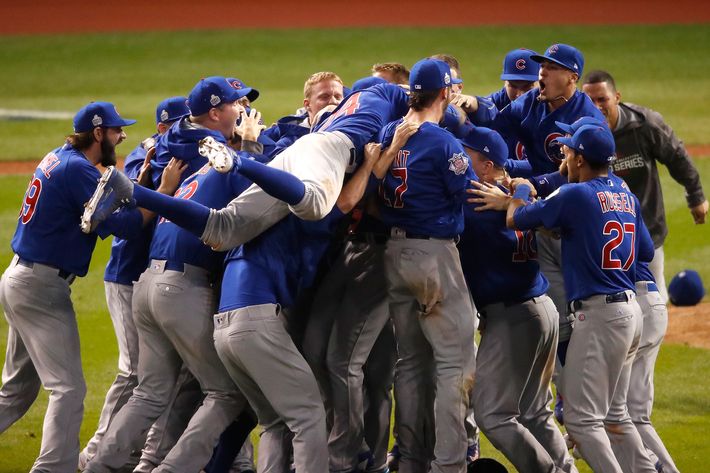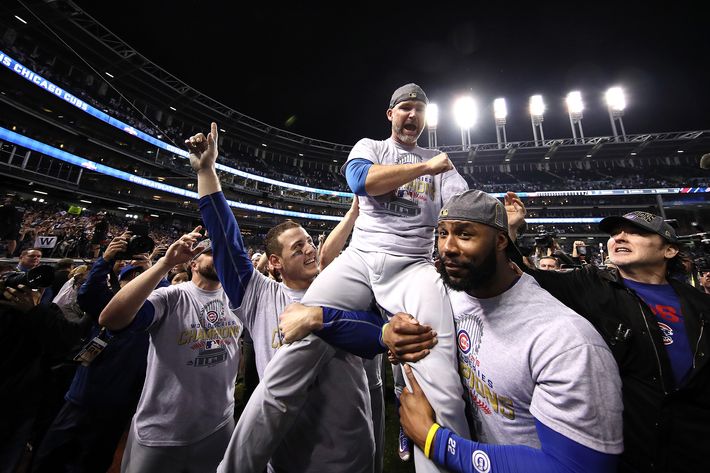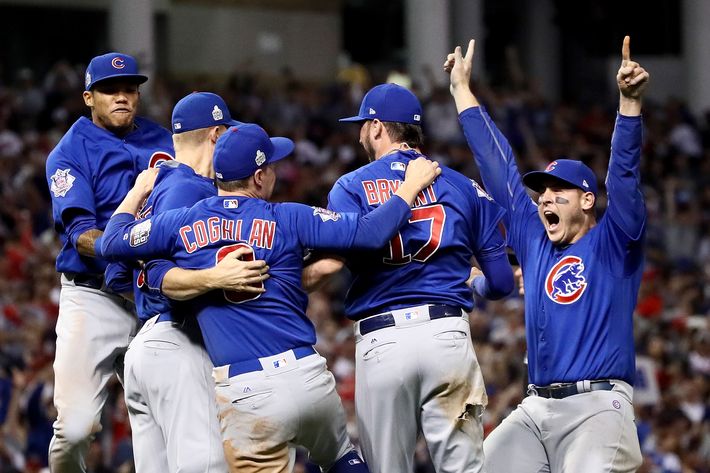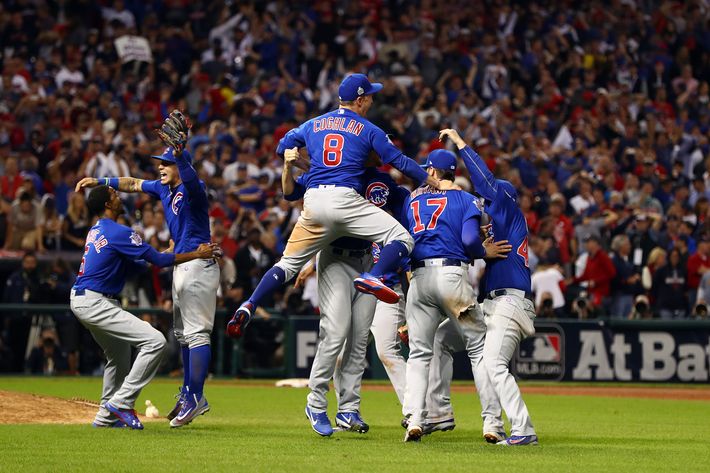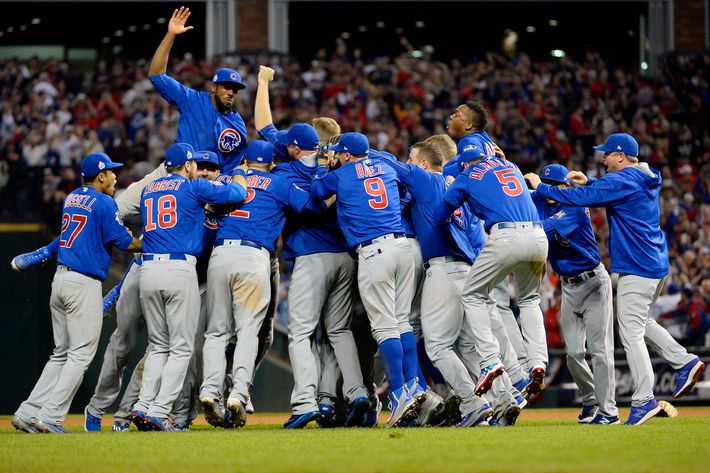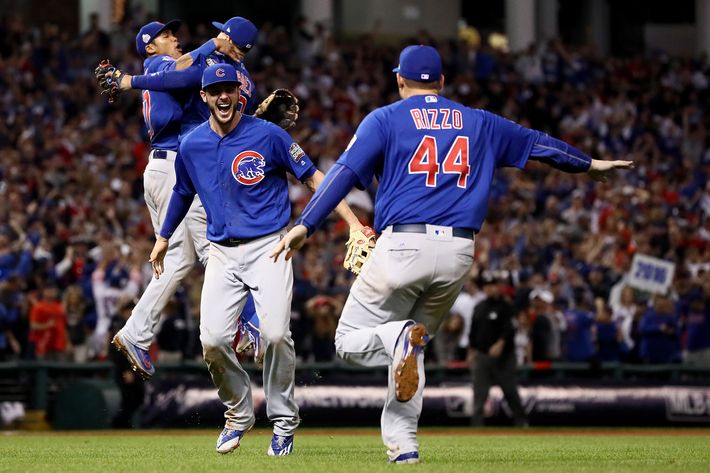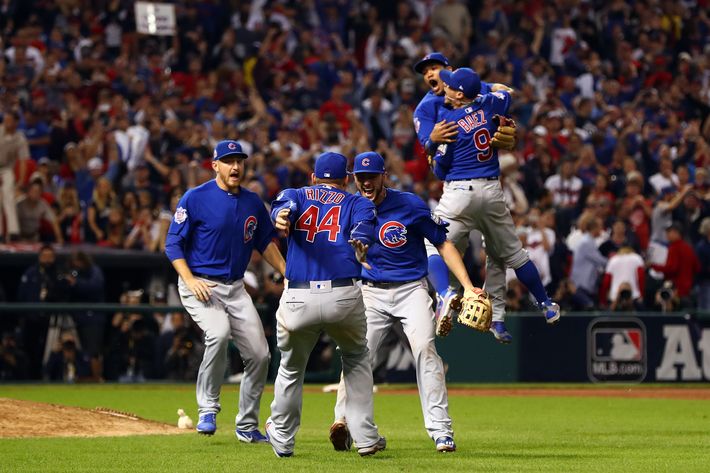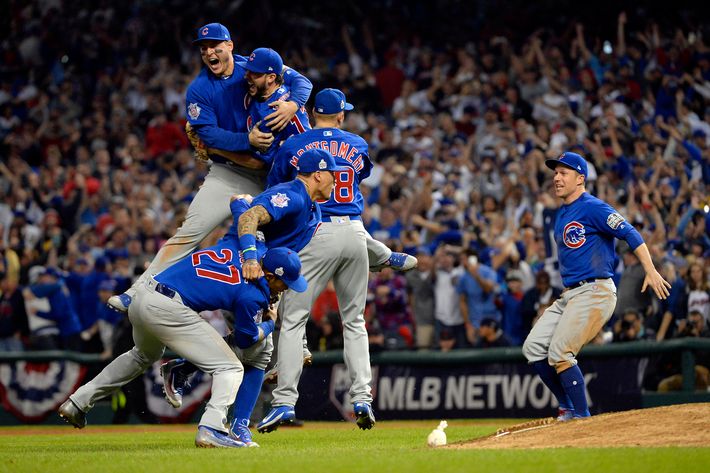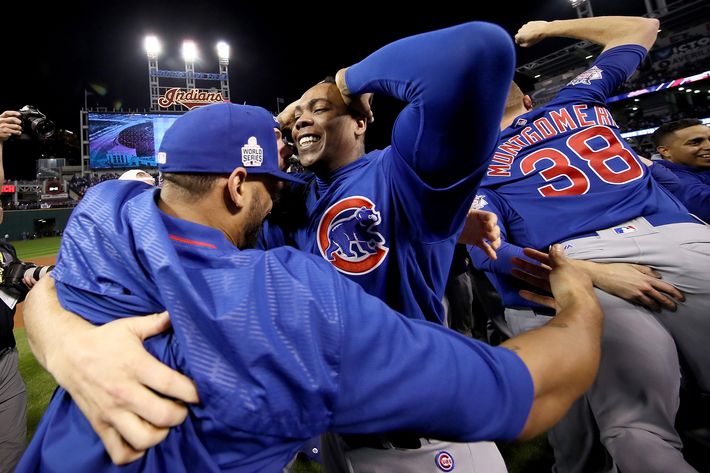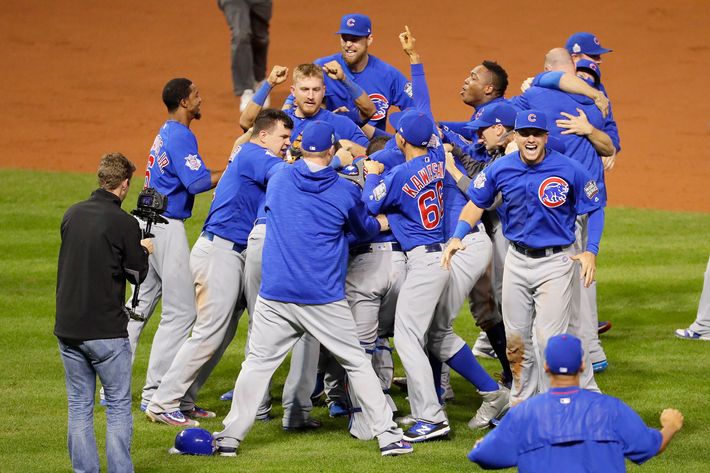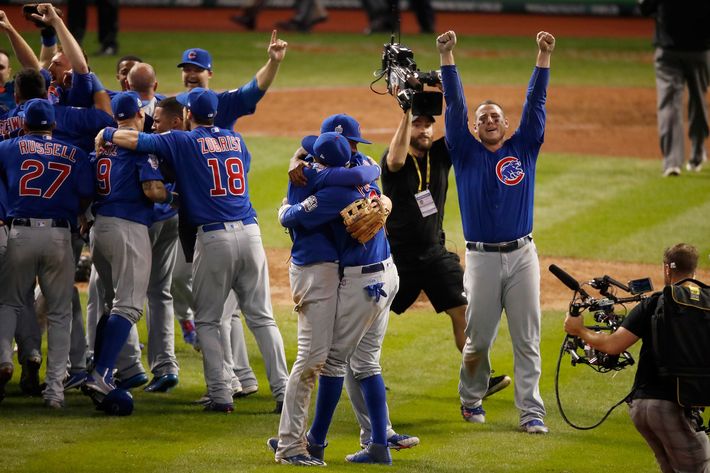 It is. Congratulations to the Chicago Cubs on the 2016 World Series.