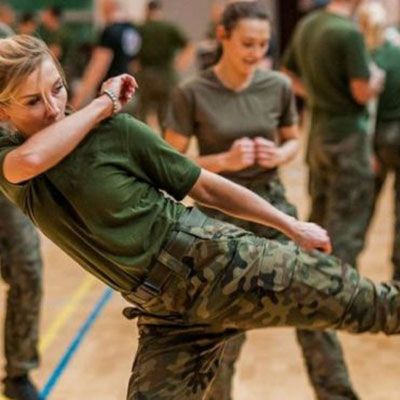 Women will be taught how to protect themselves.
Photo: Polish Defence Ministry
The Polish defense ministry is offering free self-defense classes for women across the country through June, the BBC reports.
The training will take place at 30 military facilities across Poland, beginning November 19, with Polish army instructors leading the classes. Women will learn defensive postures, how to guard themselves against kicks and assaults with a weapon, how to break free of holds, and more. The classes will be available to women of good health who are 18 years or older.
While many people in Poland see the program as the army's attempt at improving its image — or as some have called it, "propaganda" — Poland defense minister Antoni Macierewicz claims the goal is to teach women "basic fighting techniques" and improve their overall physical fitness.