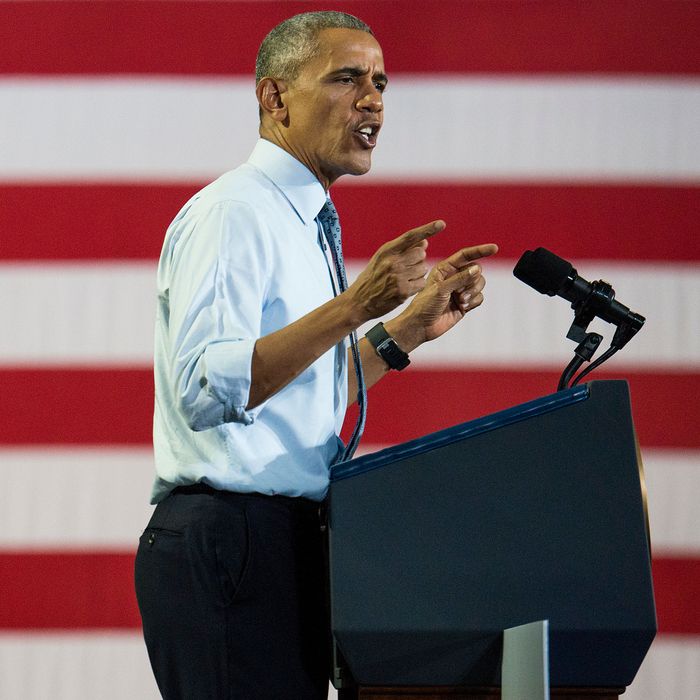 President Obama in Columbus on Tuesday.
Photo: Ty Wright/Getty Images
President Barack Obama called out a sexist double standard that may be preventing men from voting for Hillary Clinton this election, while speaking at an early voting rally in Columbus, Ohio, on Tuesday.
Obama told voters in the crowd that Clinton is "consistently treated differently" than any other candidate, according to People. He added that there's a reason why the U.S. hasn't had a female president before. The president then encouraged men to ask themselves about some sexist feelings they may have about women in power. He said:
"I want every man out there who's voting to kind of look inside yourself and ask yourself, if you're having problems with this stuff, how much of it is that we're just not used to it? So that, like, when a guy is ambitious and out in the public arena and working hard, well, that's okay, but when a woman suddenly does it suddenly you're all like, 'Well, why is she doing that?'"
Sigh. We're going to miss him.