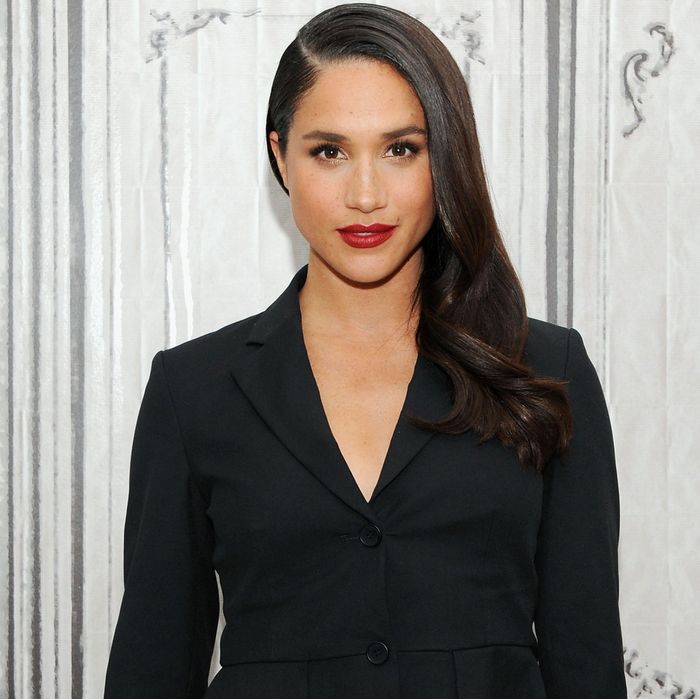 Meghan Markle.
Photo: Desiree Navarro/WireImage
Prince Harry has been widely considered one of the world's most eligible bachelors. That is, until last week, when news broke that the fifth-in-line to the British throne was dating Meghan Markle, and that the pair were so "serious" they could reportedly end up engaged any day now. U.K. tabloids have rushed to call Markle "socially ambitious" for landing a prince, but let's be real — Markle is much better suited to becoming a royal than some of Prince Harry's previous girlfriends.
Prince Harry tends to date heiresses, "It" girls, and women whose families have ties to questionable government officials. Markle, meanwhile, worked her way up the Hollywood food chain with her role in the USA Network show Suits, while being a humanitarian and outspoken feminist. She currently serves as the global ambassardor for World Vision, as well as the UN Women's advocate for women's leadership and political participation. She also has a lifestyle website, because she is a minor celebrity in the year 2016.
The British tabloids have already reached out to Markle's rogue relatives in their quest to take her down, but the two seem perfectly matched. And if it sours? At least Megan will get some good traffic to her ab workouts and Cornish-hen recipes.
This post has been updated.