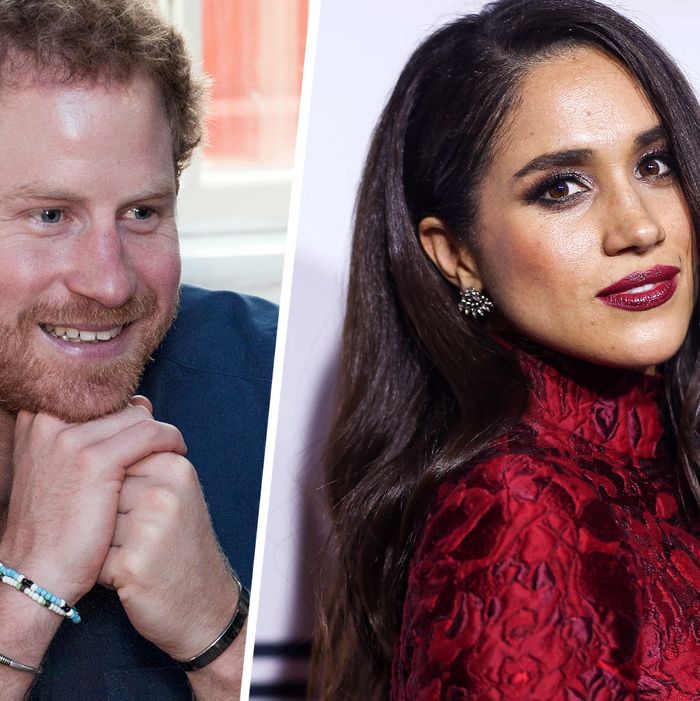 Prince Harry (left) and Meghan Markle (right).
Photo: Getty Images; BFA
Yesterday was a good day. Life was full of possibilities; the sun shined brightly; we had hope that Prince Harry and his new American actress and lifestyle blogger girlfriend, Meghan Markle, were possibly only casually dating. But today, everything changed: It turns out they're "pretty serious."
A "friend"told People that Markle and Prince Harry could wind up engaged sometime soon (we're so sorry). "That is certainly a possibility. It is certainly one possible outcome. It's pretty serious, so we will see," the friend said. Markle has even already met his father, Prince Charles, further proving just how quickly things are moving between them.
"Harry is pretty serious about her and she is pretty serious about him," the friend said. Another friend (who are these friends?) told People, "It's great. They have a lot in common and I'm sure they will get on very well."
We understand if you need some time to process this difficult news.