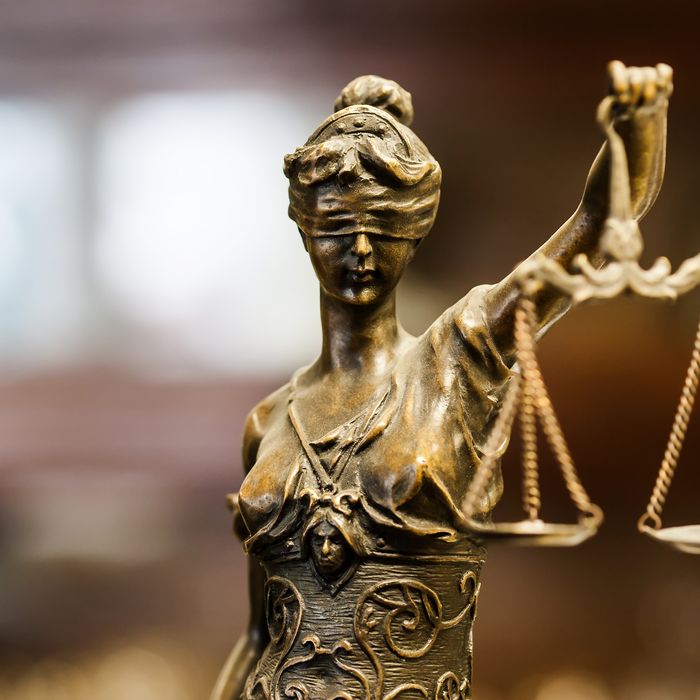 Photo: Michal Kalasek/Getty Images/iStockphoto
The lede in a crime story published in the New York Times sounds a bit like the making of a cheesy crime and romance novel you want to devour all at once. According to the Times, a high-ranking prosecutor in the Brooklyn district attorney's office was arrested on Monday on charges of using an illegal wiretap. But it wasn't just any old wiretap without a warrant. The prosecutor, Tara Lenich, was taken into custody and fired after investigators learned she had "a personal entanglement" with a detective and was using a wiretap to spy on him and another female co-worker. Yikes.

Lenich was part of a special unit and was responsible for prosecuting long-term investigations into drug and gun trafficking rings with the use of wiretaps. Usually, wiretaps are valid for 30 days, after which they need to be renewed by a judge, but Lenich allegedly forged signatures and kept the operation going for about a year (!), an official told the Times. In addition to the forgery, Lenich also allegedly told other prosecutors she was part of an internal investigation and was therefore the only one who could look at the wiretap. Hmm. (Did this raise any red flags?) The D.A.'s office, meanwhile, says it is conducting an overview of its protocols to ensure something like this doesn't happen again, and they're in talks with the FBI to see if they might take over the case in the future.

Meanwhile, no news on who, exactly, are the two people that Lenich was spying on — or how freaked they are about learning a jilted lover was spying on them for a year.