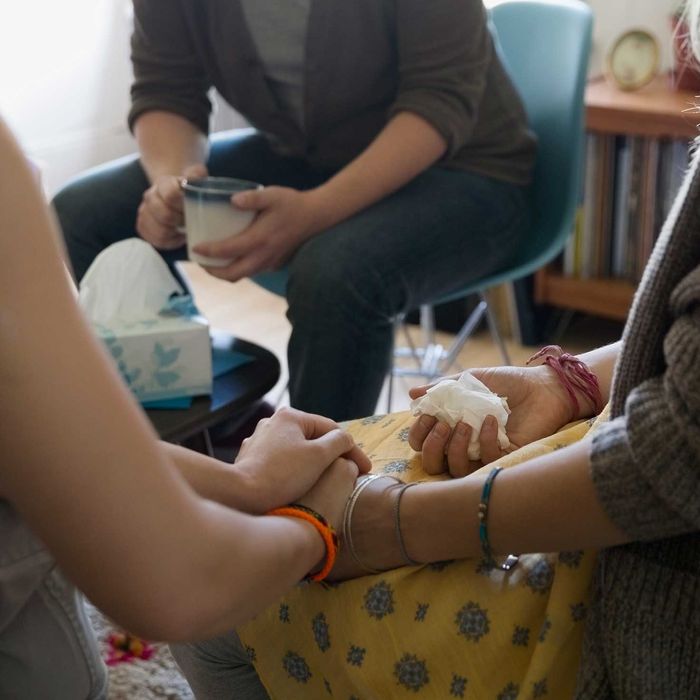 Photo: Hero Images Inc/Getty Images
Crime doesn't happen in isolation. It's about networks, like the block you live on and the web of relationships you have.
That's where Families Rising comes in: Delivered by the New York Foundling nonprofit, the initiative offers an alternative to incarceration of New York City youths who have been tried as adults. These young people get delayed sentencing and the possibility of avoiding a criminal record in exchange for going into Functional Family Therapy, an evidence-based approach that's had highly replicated success.
Launched in 2012, Families Rising has worked with 180 youths and their families. The numbers speak for themselves: Of the participants who completed treatment, 97 percent avoided a career-derailing criminal record and 92 percent avoided jail time. As Juleyka Lantigua-Williams observes at the Atlantic, the program's $8,400 cost is a fraction of the $167,731 a year to house an inmate at Rikers Island.
It's a further testament to the power of Functional Family Therapy. Developed in the 1970s, the intervention has been shown to have positive effects that remain stable after five years, and it's been shown to lessen the likelihood of arrests for young siblings, too. A 2010 randomized control study of over 900 juveniles in Washington State found that when therapists strictly adhered to the model, there was a 34.9 percent reduction in felonies, a 30 percent reduction in violent crimes, and a 21 percent reduction in misdemeanors.
The model focuses on shifting the dynamics of a family unit, so that there are fewer cycles of recrimination and more actually looking out for one another. One technique that therapists use is "relabeling," a process of revealing the emotional content underlying the way family members talk to each other. One handbook gives the example of a mother getting worried about her teen daughter staying out late, and insisting on a curfew that her child reacts against. In that case, the therapist might say: "when you express your fear in terms of rules, then she responds to the rules and starts pushing away." Over time, FFT helps family members see how their words and actions affect one another. In so doing, it can change dynamics — and as Families Rising attests, when you change dynamics, you change lives.