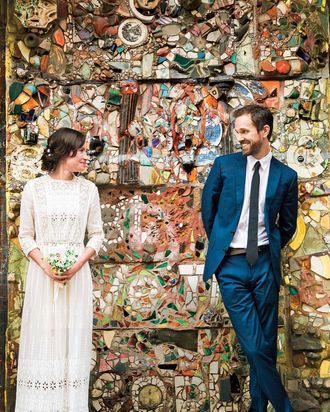 Jacinta Yelland and Ethan Mentzer on November 6.
Photo: Jennifer MacFarlane/Stylist Hip Weddings
With roots in Pennsylvania and Australia, and a home in Los Angeles, choosing a wedding location was difficult for Jacinta Yelland, 30, and Ethan Mentzer, 34. "We knew wherever we had it, someone would be sad," says Yelland, an actress. "We were going to New York anyway for my 30th birthday, and Ethan said, 'Why don't we have a really intimate wedding there?' " A handful of family and friends watched her and Mentzer, a musician, exchange vows at a tiny chapel of the Unitarian Church of All Souls, then the whole group hopped on a rented trolley to the East Village. "We dropped everyone off at a café called Flinders Lane. It's run by Australians," Yelland says. After drinks, the gang took over the back tables at Momofuku Ssäm Bar for spicy shrimp rolls and platters of pork butt. "We wanted something slightly alternative, but not to the point where our family was like, 'Is this a wedding?' " Mentzer says.
The Details
Dress: Vintage
Suit: J.Crew
Hair: Jasmine Burnside
Makeup: Sasha Borax
Trolley: The New York Trolley Company
Minister: The Rev. Howard N. Dana
Photographs: Jennifer MacFarlane, Stylish Hip Weddings
*This article appears in the winter 2017 issue of New York Weddings.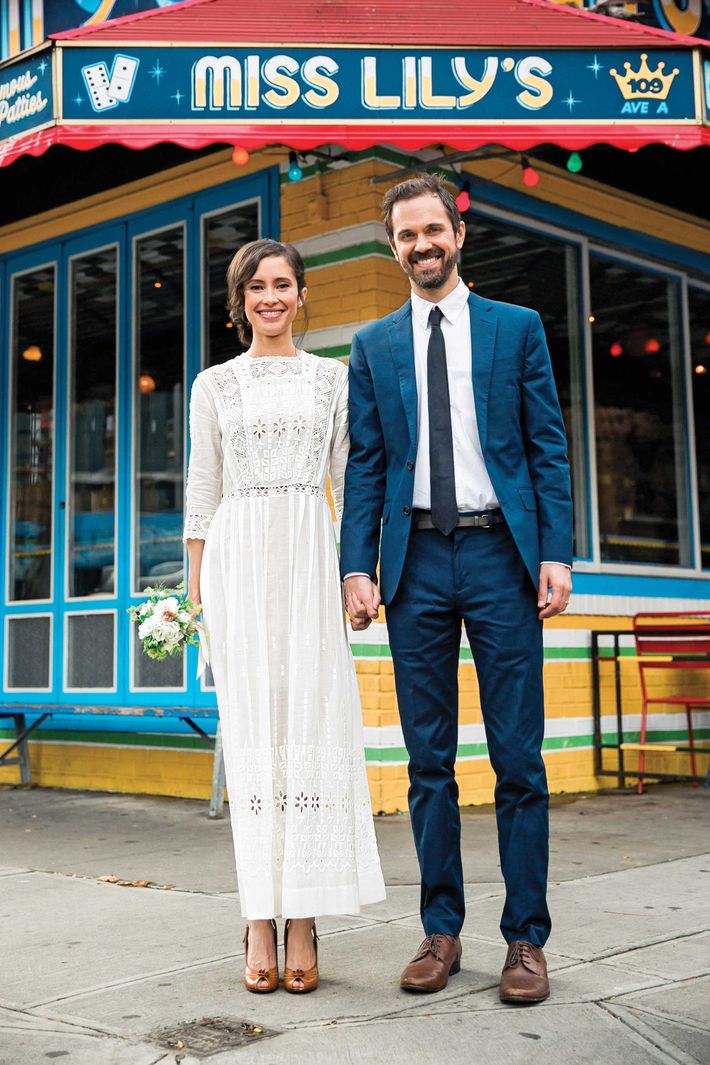 Jacinta Yelland and Ethan Mentzer were married at Unitarian Church of All Souls and Momofuku Ssäm Bar.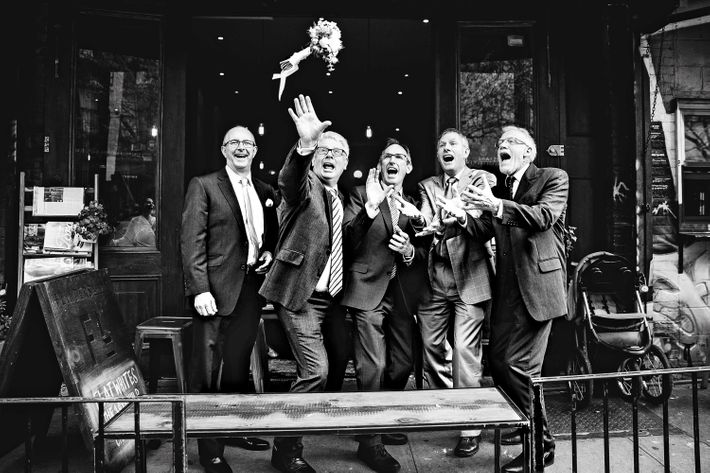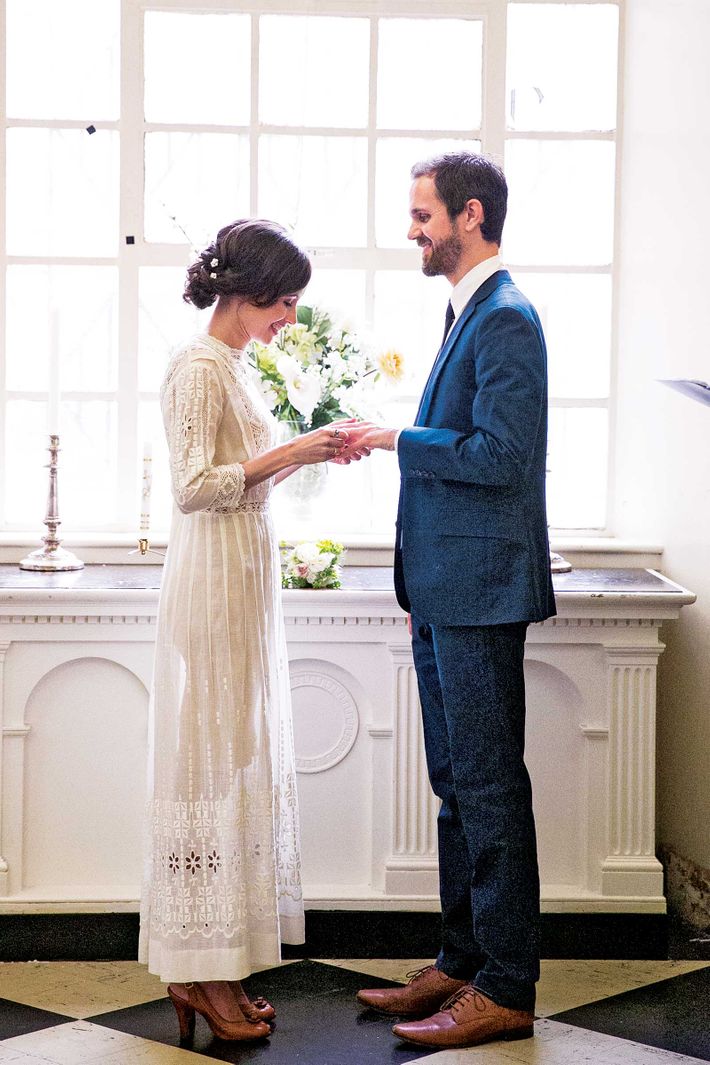 Yelland wore Mentzer's great-grandmother's wedding dress: "The crazy part was that it fit perfectly."