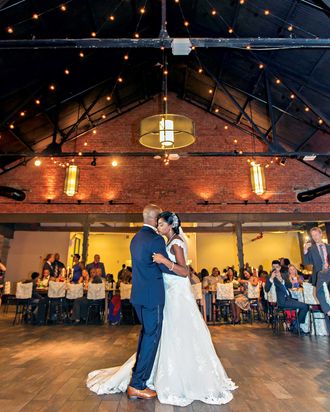 Sandra Marcelin and Mcduff Goldman at 26 Bridge on October 17.
Photo: A Day of Bliss Photography
As a professional caterer, Mcduff Goldman, 39, oversaw the menu and preparation for his wedding to Sandra Marcelin, 34, an imaging analyst. "It was probably the craziest thing I've ever done," he says. "I was in the kitchen the day before with my chefs, tasting things. The final touches had to be done the day of … I kept popping into the kitchen, like, 'Is everything good?' My chefs said, 'Get the hell out of here!' " The couple, who met at a club eight years ago and now have two children, opted for a fall feast with dishes inspired by their Haitian heritage. When it came time to party with their 250 guests: "We are a big Caribbean family," Marcelin says. "We knew we wanted a club feel, but still elegant." The couple slipped in some surprises as well, like an original love song by Marcelin's cousin DiMi Marc, and an outfit change. "I went with more of a sexy dress, with pearls at the top," she says. "I had my favorite Beyoncé song playing, 'Love on Top,' when I came back out."
The Details
Dress: Maggie Sottero
Suit: The Black Tux
DJ: DJ Jason
Catering: Mcduff Goldman Events
Flowers: A W Flowers
Hair: Tisa White
Photographs: A Day of Bliss Photography
*This article appears in the winter 2017 issue of New York Weddings.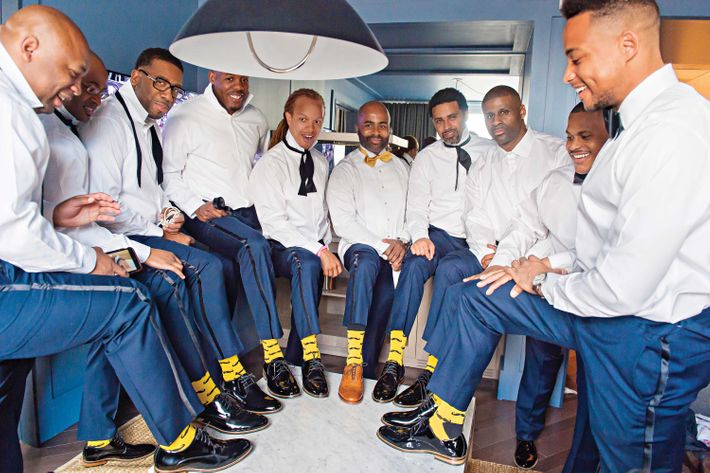 Goldman with his groomsman.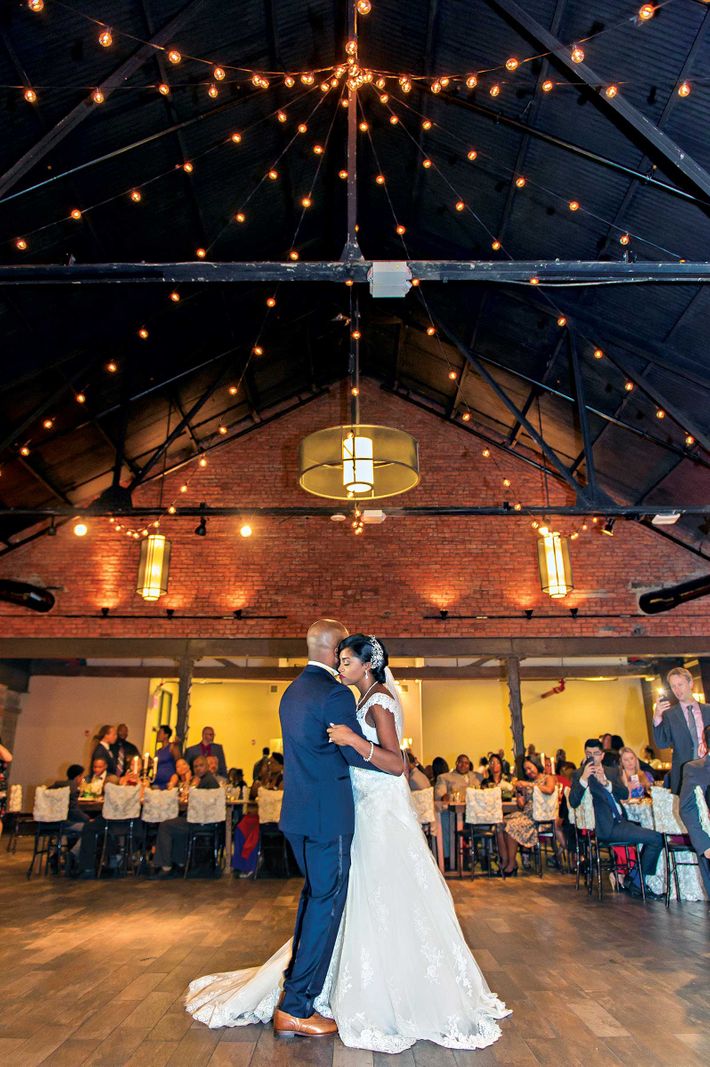 On the dance floor.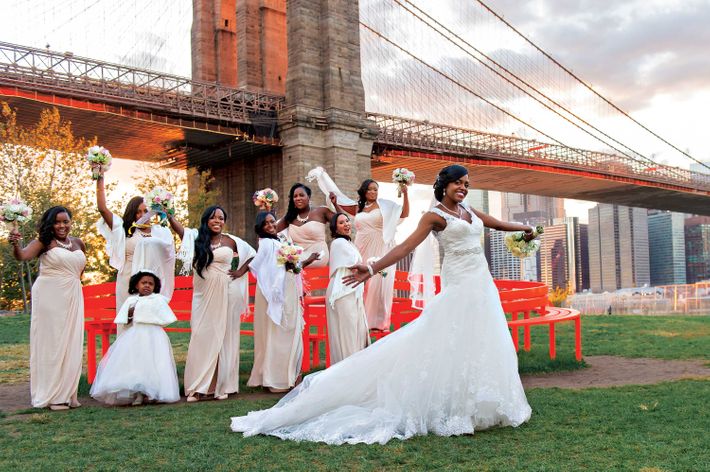 "The pictures were the most fun part of the day," Goldman says. "We were next to the water, trying to keep each other warm."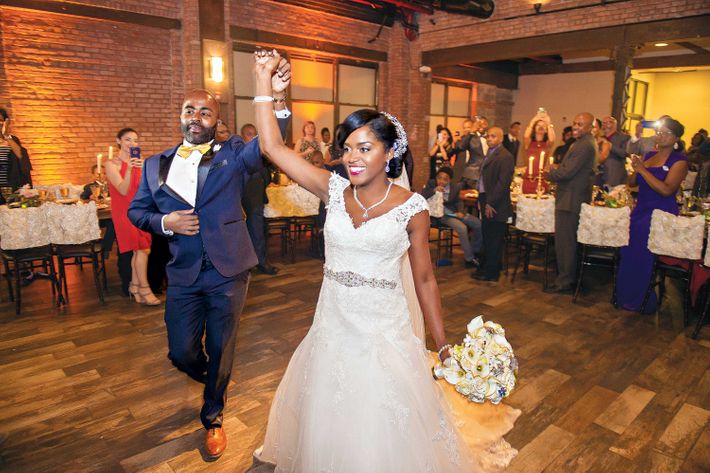 Marcelin and Goldman.