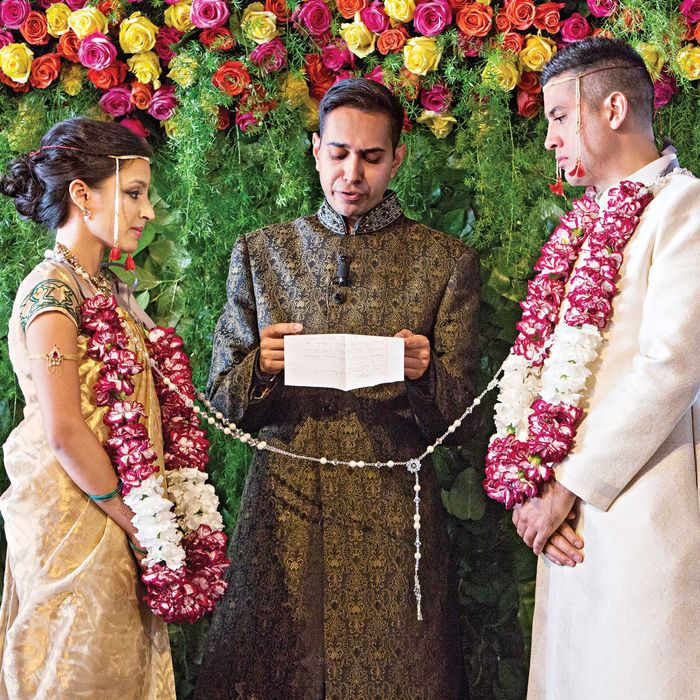 Supria Ranade and Mike Huerta at the Liberty Warehouse on September 5.
Photo: a guy + a girl photography
"I come from a conservative Indian background, and he's Mexican-German," says Supria Ranade, 31, who met her future husband when a friend (their officiant) introduced them at a frat party their freshman year at Johns Hopkins. "The overall theme was fusion. In the invitations, we got an art group out of Toronto to develop imagery that demonstrated both cultures," says Mike Huerta, 31, who like his wife works in the energy industry. After a ceremony that combined Hindu and Catholic traditions, a mariachi band got the party started, followed by a New Orleans marching band, a seven-piece orchestra, and a DJ who played funk and jazz tunes. "You can be really lazy with music, I think, or you can focus on it," Huerta says. "We chose to focus on it. It sets the environment and the tone." Afterward, "we walked down the street to Brooklyn Crab and we partied there until three in the morning," Ranade recalls. "They were closing that night at one but stayed open for us."
The Details
Sari: Pallod Creations
Bands: The Lowdown Stompers, Mariachi Sol Mixteco, and Mod Society
Flowers: Spina
Hair and makeup: Heena Das Beauty
Photographs: A Guy + a Girl Photography
*This article appears in the winter 2017 issue of New York Weddings.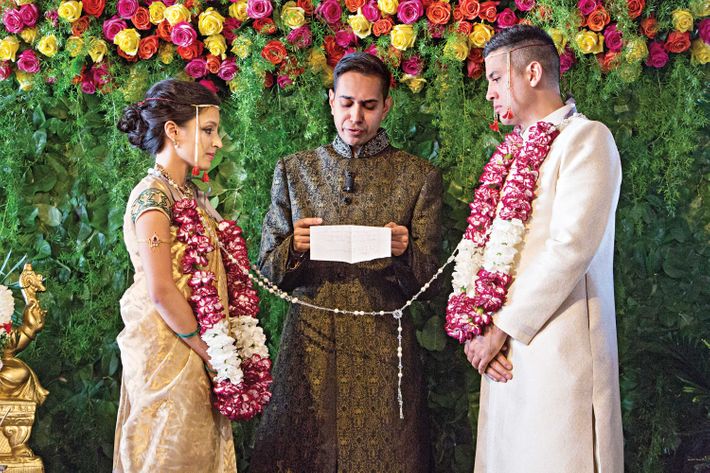 Supria Ranade and Mike Huerta.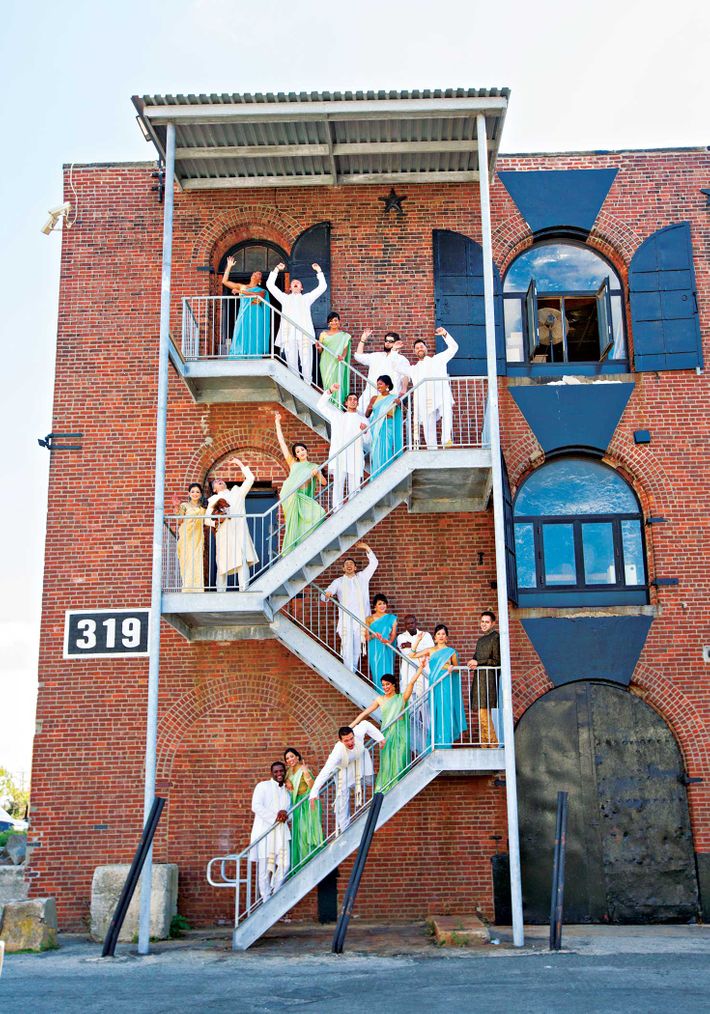 The wedding party.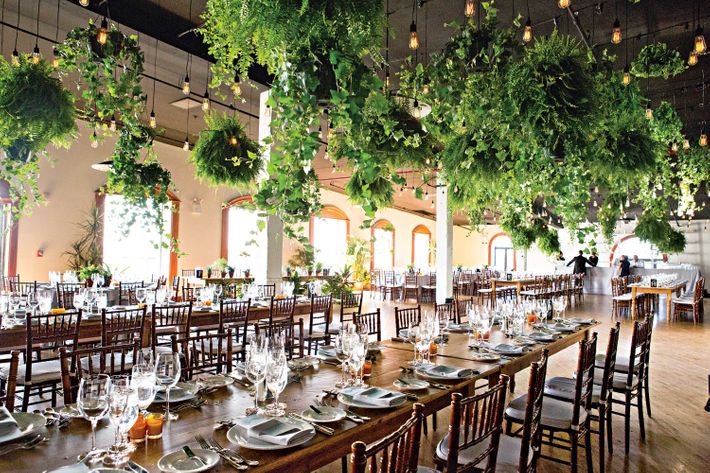 The couple wanted to "invert the bouquet concept," so they hung plants from the ceiling.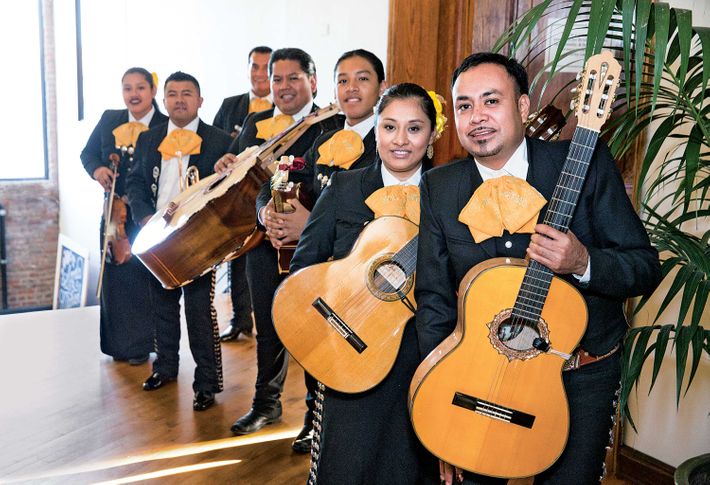 Mariachi Sol Mixteco.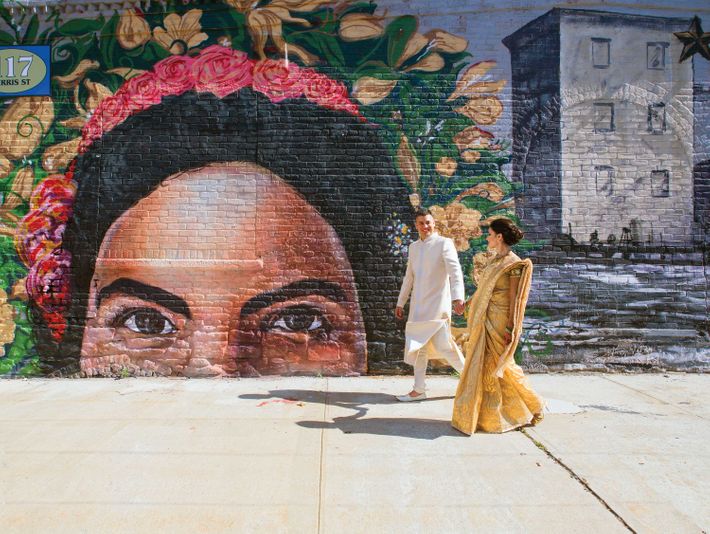 Mike Huerta and Supria Ranade in Red Hook.