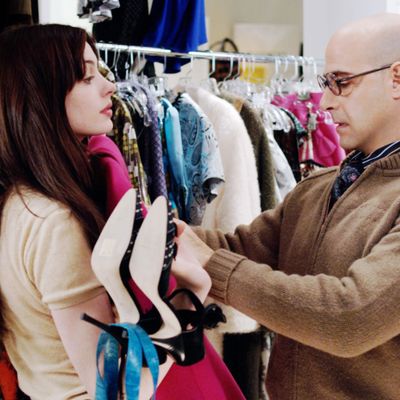 Beware of a rogue stylist on the loose.
Photo: 20th Century Fox/Everett Collection
Arnaud Henry Mensan's Instagram bio describes him as an editor at Dazed Media, and he has posted claiming to be a Business of Fashion 500 honoree. He is neither, according to a story in Dazed, which paints him as a fraud who posed as a stylist to call in pieces for supposed shoots for titles like Elle and i-D. Per Dazed's report, Mensan called in over $12,000 worth of clothes from Berluti for a fictitious shoot, also targeting small designers Sadie Clayton, Bradley Jordan, and Martin Across.
It seems that the faux stylist is a repeat offender, having garnered complaints from designers before. Seems like all of this is ripe for an arc on Cindy Crawford's upcoming fashion-world nighttime soap.