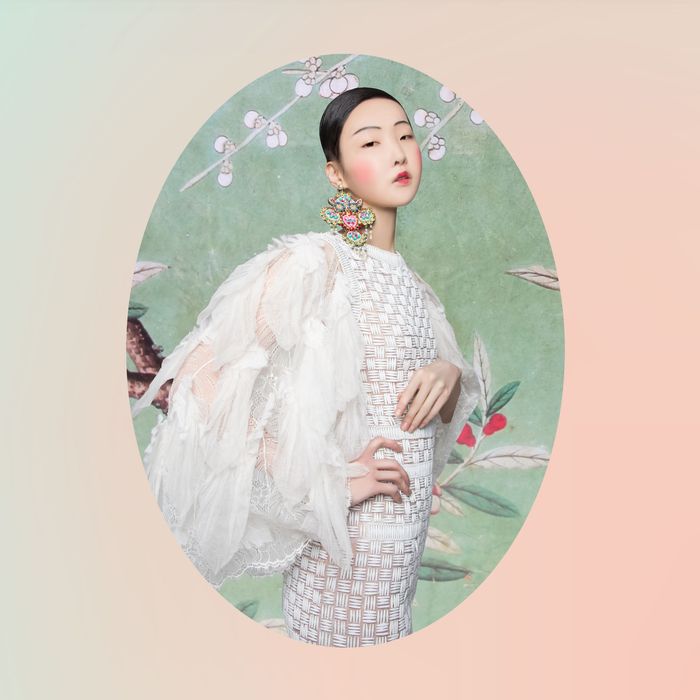 As a child, if her mother wasn't home, photographer Hailun Ma tiptoed into her mother's closet to try on dresses. She remembers modeling the gowns in secret, applying lipstick and slipping into her shoes. Now 24 years old, Ma returned to that childlike fantasy for this shoot with six women, looking to each model's hair and skin while capturing ethereal dresses from the fall runways. "I made a story for each girl," she says. "They have their own unique beauty, so I gave the same to them."
Painting inspires every frame she takes. "I use my camera as a brush," she explains. She treats photo shoots like first brushstrokes on a canvas, photographing what she calls initial outlines. Then she paints over each image at her computer, softening the model's hair, makeup, and skin especially to look like porcelain.
The oval frames are her signature nod to Renaissance paintings and vintage lockets. "We always feel like a photo is something you put in a frame on your wall," she says, "but I love the idea that in old times people would carry the photo with them, as a necklace."
Styling by Rebecca Ramsey. Makeup by Nana Hiramatsu; hair by Kiyonori Sudo. Styling assistance by Indya Brown.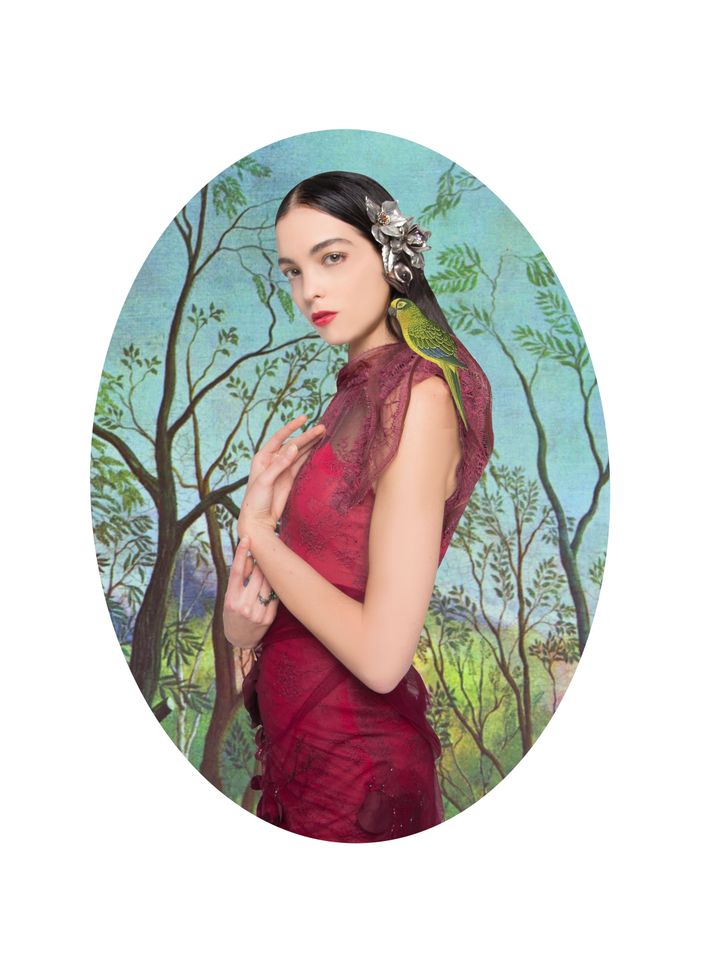 Rodarte chiffon, tulle, and lace gown with rose details, antique floral headdress with Swarovski crystals, and antique silver lily ring with amethyst, all price upon request at Rodarte.net.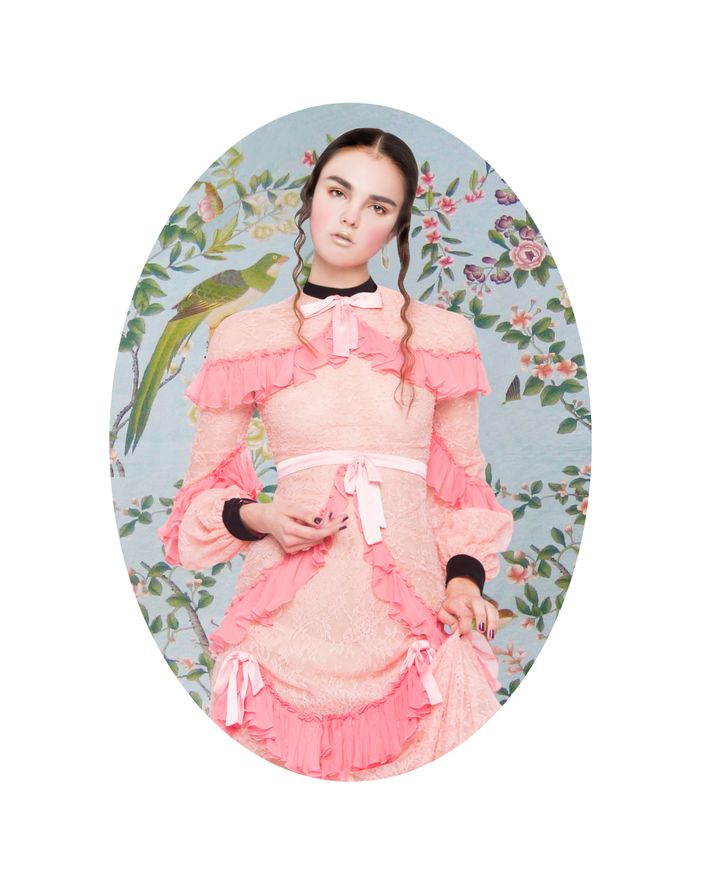 Gucci Chantilly lace gown with silk bows and velvet details, $14,000 at 725 Fifth Ave.; 212-826-2600. Irene Neuwirth 18-karat-gold and Akoya pearl earrings, $6,850 at ireneneuwirth.com.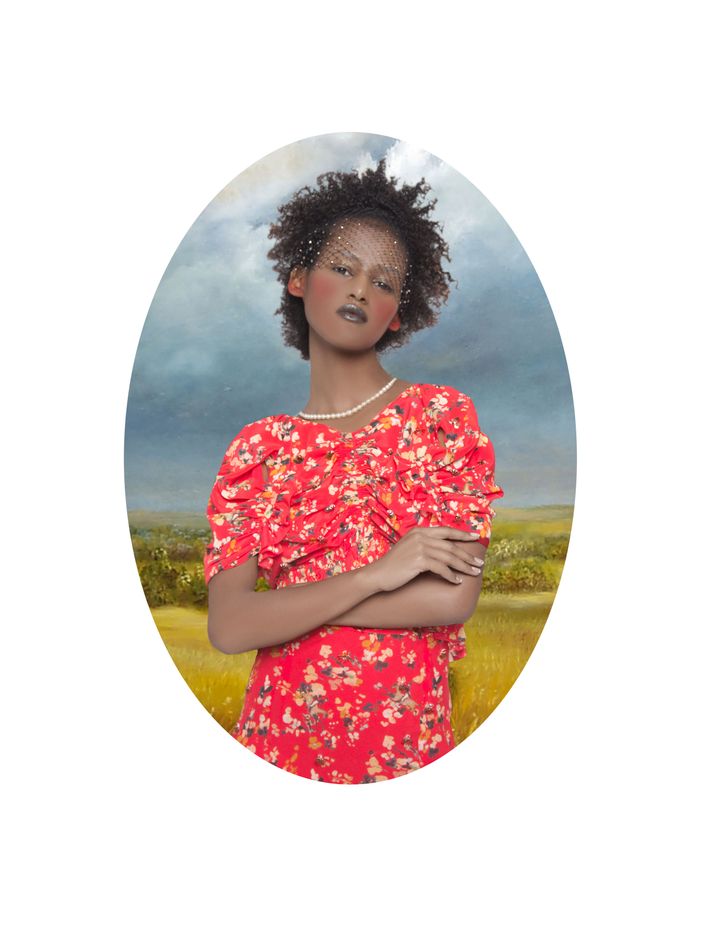 Dior silk georgette printed dress, $8,800 at 21 E. 57th St.; 212-931-2950. Gigi Burris embellished veil, $310 at gigiburris.com. Tiffany pearl necklace, price upon request at tiffany.com.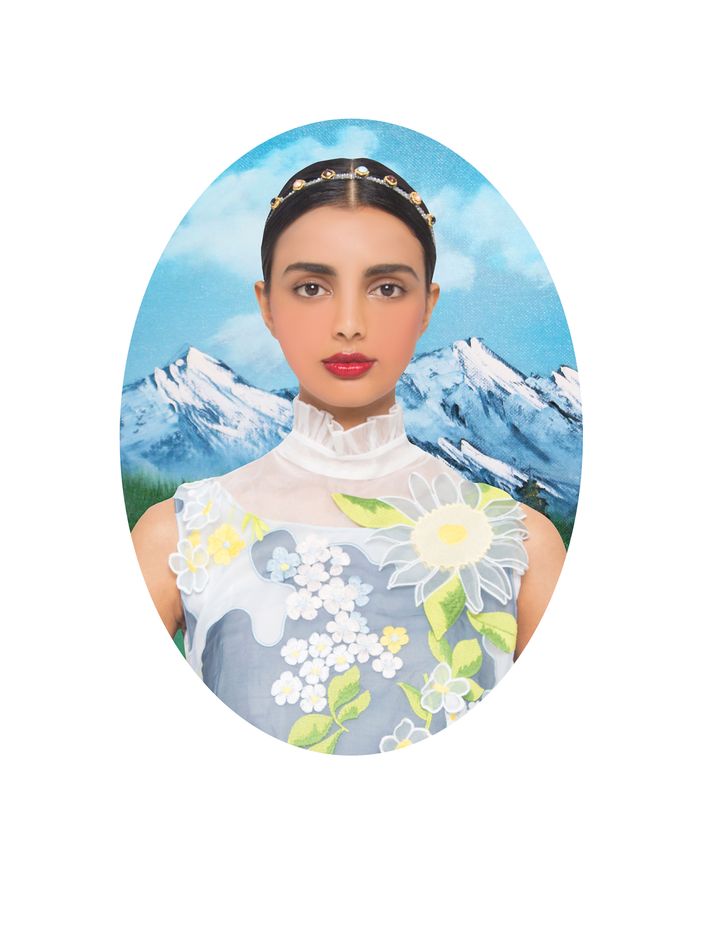 Thom Browne organza dress with floral embellishments, $9,800, and organza underpinning dress, $1,900, at 100 Hudson St.; 212-633-1197. Erdem cotton poplin bib, $240 at ssense.com. Erickson Beamon necklace, worn in hair, $393 at Curve, 57 Bond St.; 212-966-3626.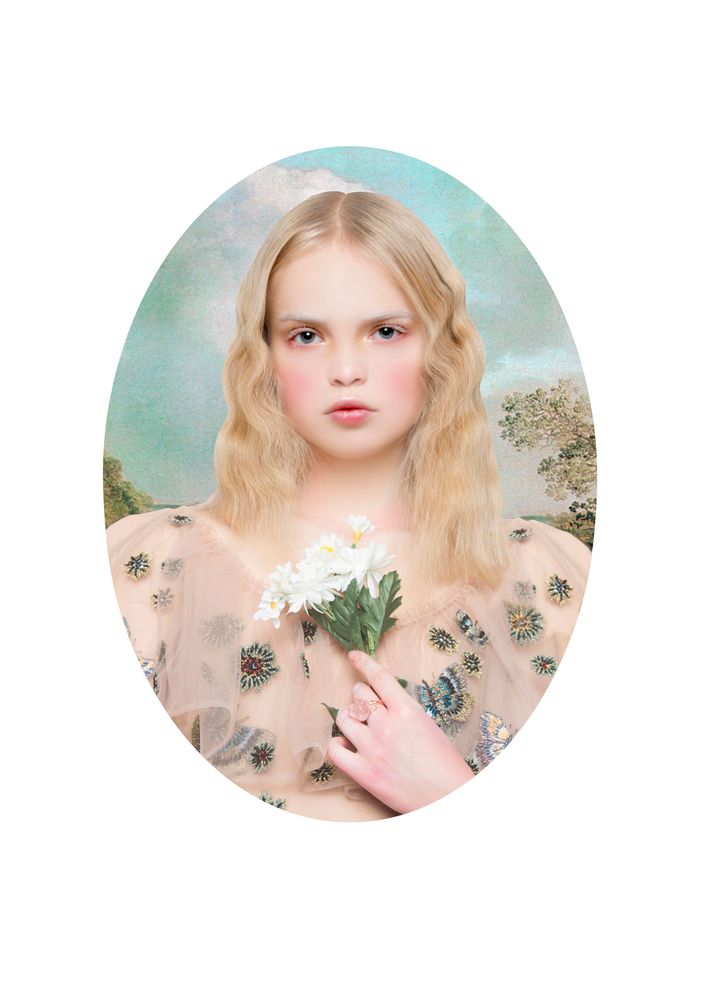 Valentino tulle embroidered gown, $19,500, at 693 Fifth Avenue; 212-355-5811. Dior Fine Jewelry rose gold, diamond, and pink quartz ring, $5,500 at 21 E. 57th St.; 212-931-2950.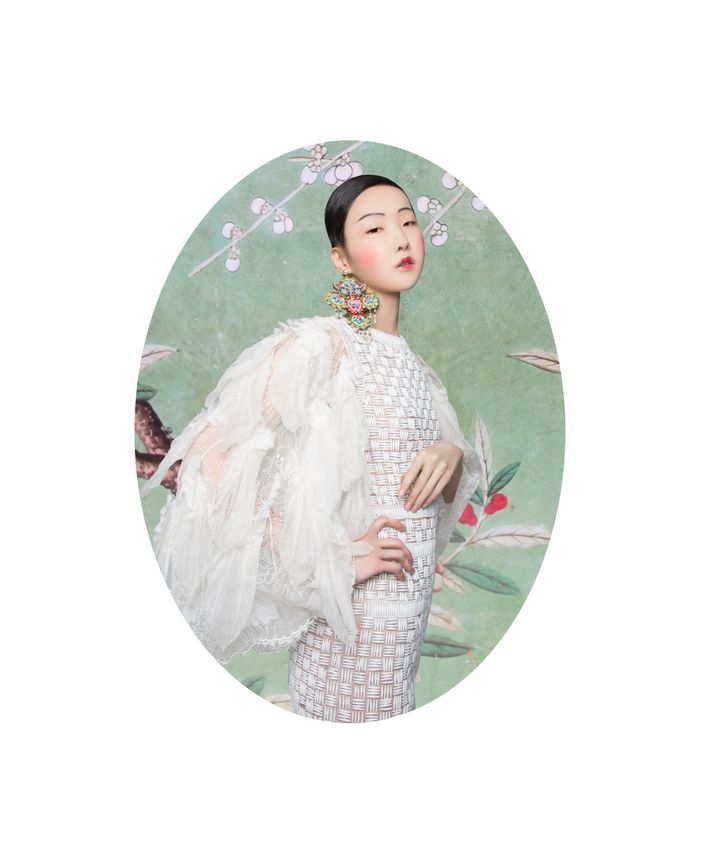 Chanel embroidered silk tulle dress, simliar styles available at 800-550-0005. Gucci metal and crystal earrings, $1,450 at gucci.com.