A few weeks back, Rihanna was photographed wearing a T-shirt printed with a vintage photo of Hillary Clinton in a Yankees Cap.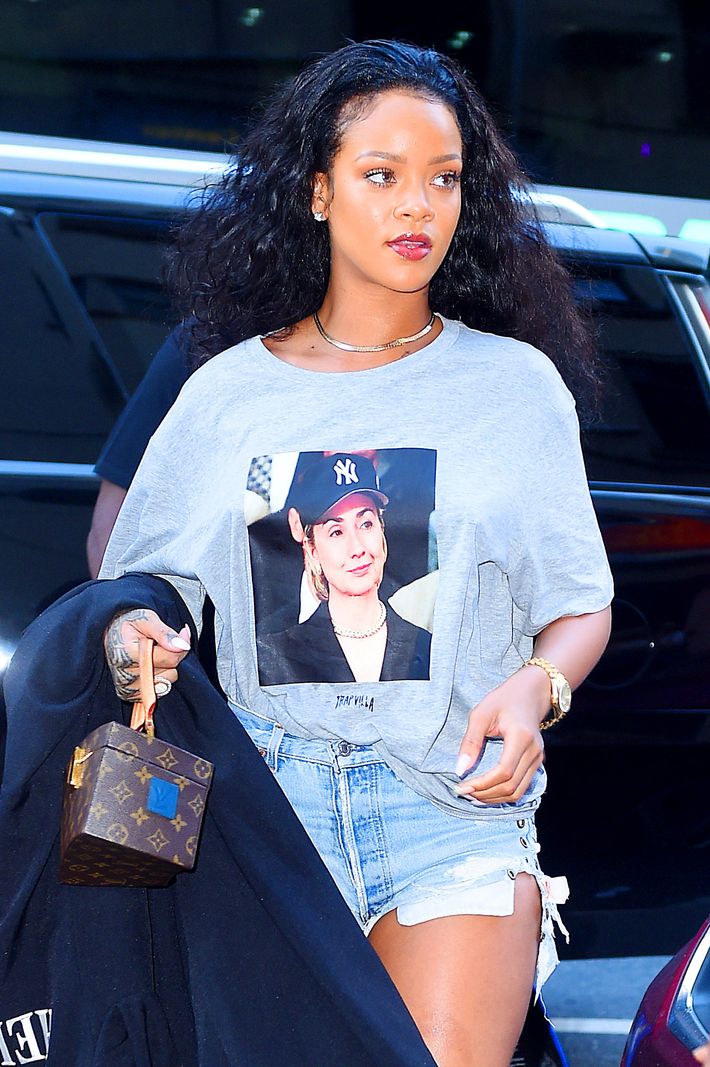 On Election Day, as others went for Nasty Woman T-shirts and solidarity pantsuits, RiRi opted for something slightly more conceptual: a sweatshirt featuring herself wearing a T-shirt of Hillary Clinton.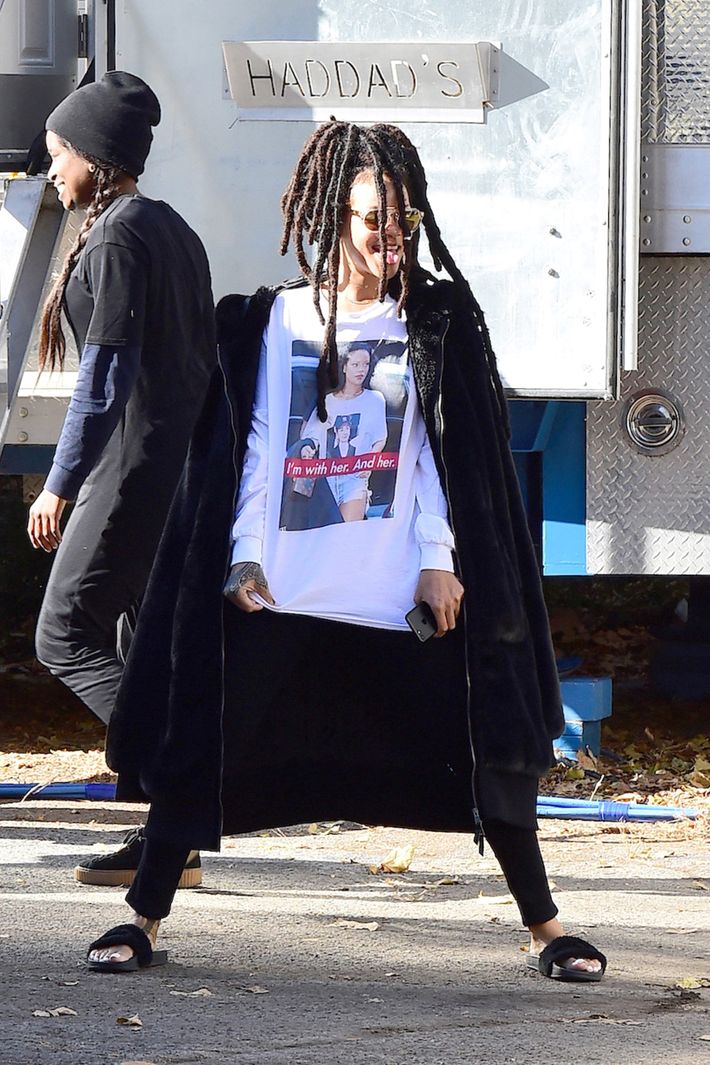 Can't wait to see this series of shirts continue ad infinitum.