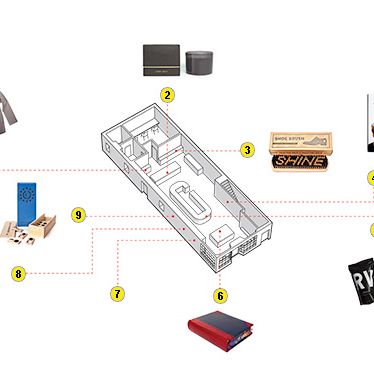 First Look
In mid-November, Regular Visitors (149 Smith St., Boerum Hill) will open as a high-end corner store filled with The Gourmand magazines, fancy jump ropes, and kombucha on tap.
1. Clothes: Postalco raincoats ($425); pure-linen aprons ($80).
2. Apothecary: Odeme candles ($50); geranium and vetiver skin sticks ($34).
3. Cleaning supplies: Izola shoe-shine brushes ($29).
4. Periodicals: The Gourmand ($25); Harris' Farmer's Almanac ($7).
5. Coffee counter: Coffee, 12-ounce bag ($15); kombucha on tap (from $4).
6. Stationery: Leather-bound notebooks ($260); Dux German Duroplast pencil sharpeners ($15).
7. Housewares: Copper carafes ($54); porcelain French presses ($125); indigo-striped dog bowls ($250).
8. Kitchen and pantry: Chay Rose tea ($19); Mina Stone's Cooking for Artists ($34).
9. Toys: Fredericks & Mae dominoes ($38); Merchant & Mills jump ropes ($7).
2x2: Salad Servers
For the Thanksgiving kale-and-Brussels bowl.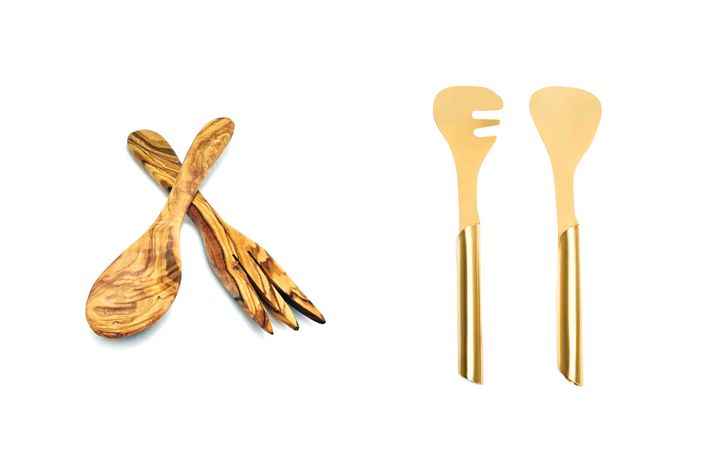 Forked
Wood: Italian olive wood, $30 at surlatable.com.
Metal: Tuju, $358 at store.wallpaper.com.
Scooped
Wood: Hang Around, $40 at danishdesignstore.com.
Metal: Amuze Stripe, $49 at abode-newyork.com.
Reopening
On November 18, Pearl River Mart will reopen in a new location (395 Broadway), now run by the original owners' daughter-in-law Joanne Kwong.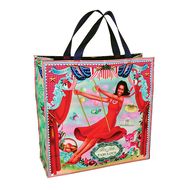 "My in-laws were ready to shut down for good, but once I saw all the media coverage and anger, I spoke to my husband and decided to take over. We're opening in a smaller space, but we'll have all the classics: floral robes ($33), ceramic tea sets ($60), Michelle Obama tote bags in the style of Communist-propaganda art ($14). We're also trying collaborations with Asian-American designers. The first is Jenny Wu, who's an architect with a 3-D-printed-jewelry line called Lace. We'll have her flexible nylon printed necklaces ($80), and we'll also have a gallery with works by Chris Mendoza, who's not Asian-American but making art that pays homage to the store. It's about cross-cultural understanding."
Moving In
Quentin Sannié, CEO of the French speaker brand Devialet (92 Greene St.), opens his first U.S. store.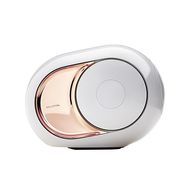 "I was inspired by Giant's Causeway, a nature reserve on the coast of Ireland that has basalt columns made from an ancient volcanic eruption, but they look like man-made stepping-stones. Our Gold Phantom speakers ($2,990) are displayed on tables that look like the basalt columns and wrap around the entire store. It connects our high-tech products to nature." 
Micromarket
A United Nations of holiday pop-up shops.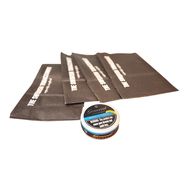 The Swedish tobacconist: The 150-year-old snus — that's tobacco packed in a pouch and placed in the upper lip — brand General offers flavored cans in mint and wintergreen ($5). 560 Grand St., Williamsburg.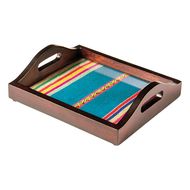 El Mercado: A collection of Peruvian goods and brands includes 100 percent alpaca-wool men's sweaters ($188) by Anntarah, and M'aanta cedar serving trays with hand-woven textiles ($75). 501 Lexington Ave.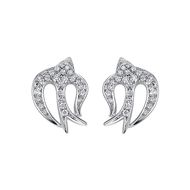 Plukka/Artoriz: Two Asian-based fine-jewelry stores — one from Hong Kong, the other Shenzhen — bring swallow-shaped earrings with 18-karat white gold and diamonds ($1,280). 16 E. 60th St.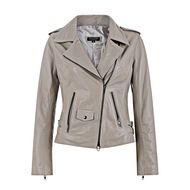 Ellesd: Womenswear from London that's all-leather-everything, from A-line dresses ($375) to burgundy stretch leggings ($425) to, of course, leather jackets ($425). 434 E. 9th St.  
Top Five
Kim Brown picks her favorite curvy pitchers and "living" sculptures, now available at her gallery-meets-home-goods shop Greenpoint Hill (100 Freeman St., Greenpoint).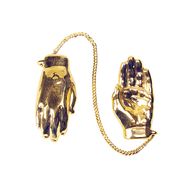 "These gold hands ($112) were made by a duo who go by the name the Lost Camp. They can actually hold rings and little things in their palms."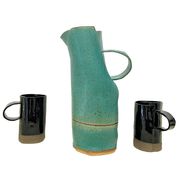 "Alison Owen is a fine artist who's branching into functional ceramics. This pitcher ($125) looks whimsical, but it's really carefully constructed. It's a striking piece."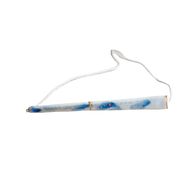 "This necklace ($120) is made of broken stoneware that's mended using the Japanese kintsugi technique. The crack is glued back together with powdered gold."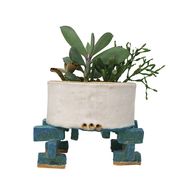 "The artist creates a ceramic vessel ($200) and then selects a succulent to go with it. It's a living sculpture, and each one comes with care instructions."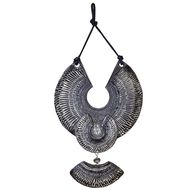 "M. Morton carves each mark on her porcelain wall hangings ($325) and then pieces them together. It hangs on a nail, so it's easy to install and move around."
*This article appears in the November 14, 2016, issue of New York Magazine.
If you buy something through our links, New York may earn an affiliate commission.