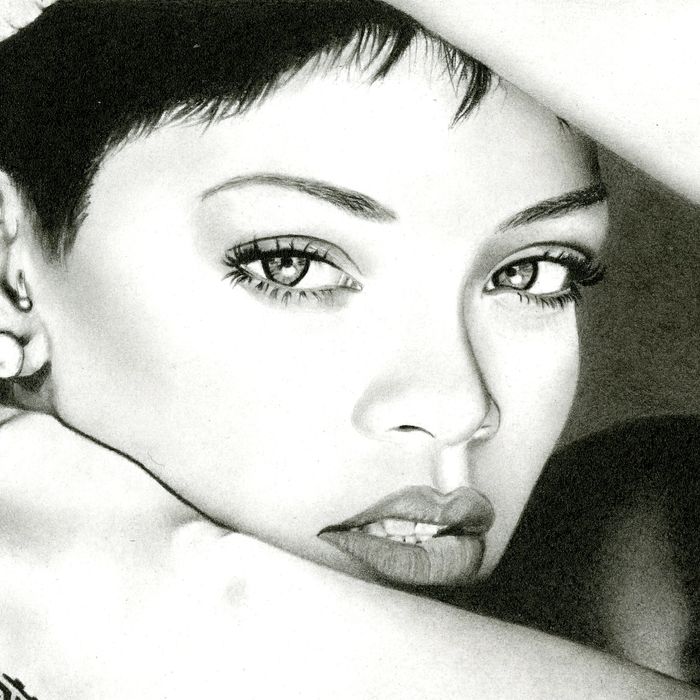 Rihanna by Gabriel S.
Photo: Courtesy of On The Inside: A Group Show of LGBTQ Artists Who Are Currently Incarcerated
In American jails, LGBTQ prisoners have the highest chance of physical and sexual victimization. According to data from Black and Pink's national LGBTQ prisoner survey, they are six times more likely to be sexually assaulted in the general population and experience discrimination, verbal harassment, and assault by prison staff. The new Abrons Arts Center* exhibit On the Inside: A Group Show of LGBTQ Artists Who Are Currently Incarcerated, is giving LGBTQ prisoners a voice through their artwork. It features works pulled from nearly 1,000 submissions from LGBTQ artists across the United States.
Pieces were created with what the artists could find: dull pencils, an occasional water-color kit from the commissary, ballpoint-pen ink tubes, and (for one featured artist) an asthma inhaler and Kool-Aid. One room in the exhibit is built to be the same size of a solitary confinement cell. There's also a texting component — viewers can text their thoughts on the artworks to those artists behind bars.
On the Inside was created by LGBTQ activist and filmmaker Tatiana von Fürstenberg (yes, daughter of Diane) and Black and Pink,* a grassroots organization that helps nearly 11,000 LGBTQ prisoners across the country. "This art is about showing who people in prison are," Jason Lydon, Black and Pink's national director and founder, explained.
Fürstenberg told the Cut she discovered Black and Pink while searching the internet for a pen-pal program. She was struck by Black and Pink's monthly newsletter to LGBTQ prisoners, which features members' artwork, and immediately wanted to work with the group.
"The art is a tool. It's like a portal and it's going to hopefully open hearts and make people remember that you can't just stereotype and think these are all bad people," she said. "These are human beings, so by seeing this level of intimacy, emotion, humanity, talent, and expression, I'm hoping people will remember that."
Click ahead to preview select works from the exhibit, which opened Friday. It runs until December 16 at Abrons Arts Center.
*This post has been updated to show the correct names of Black and Pink and Abrons Arts Center.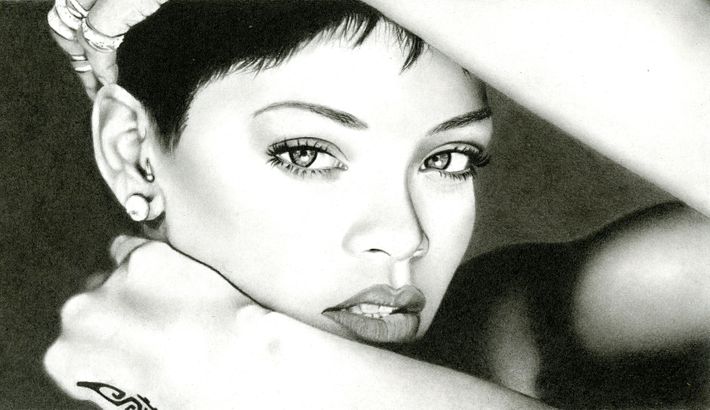 Rihanna by Gabriel S.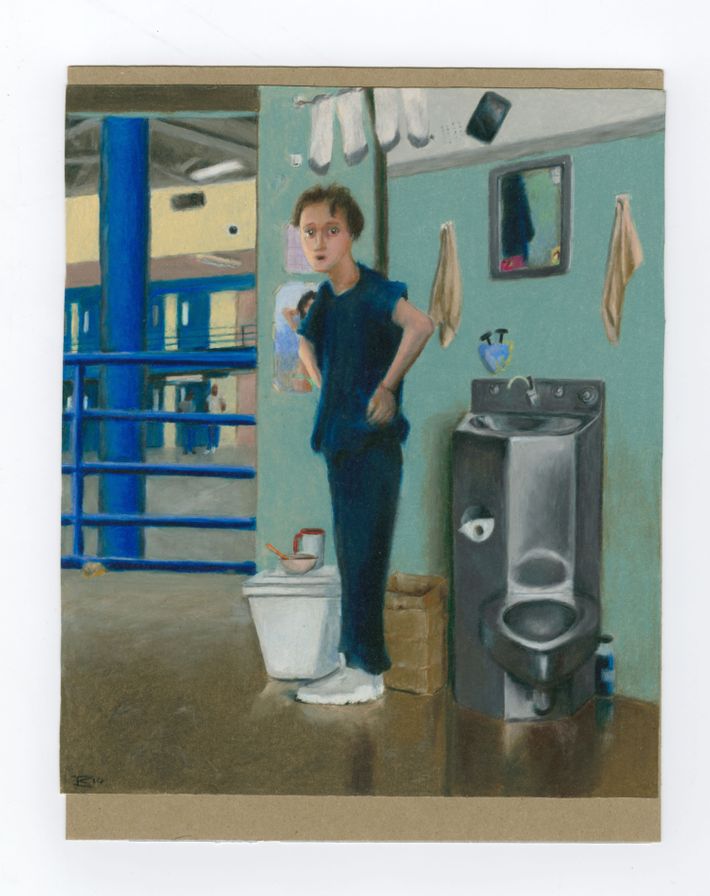 Prison Is Worse For Some by Tony B.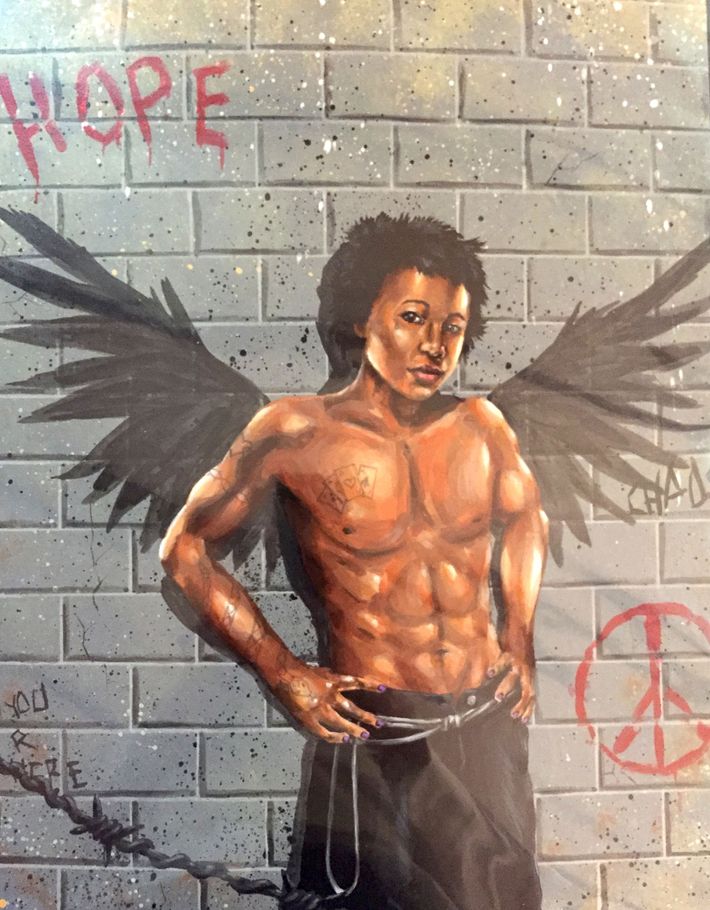 Untitled by Betty F.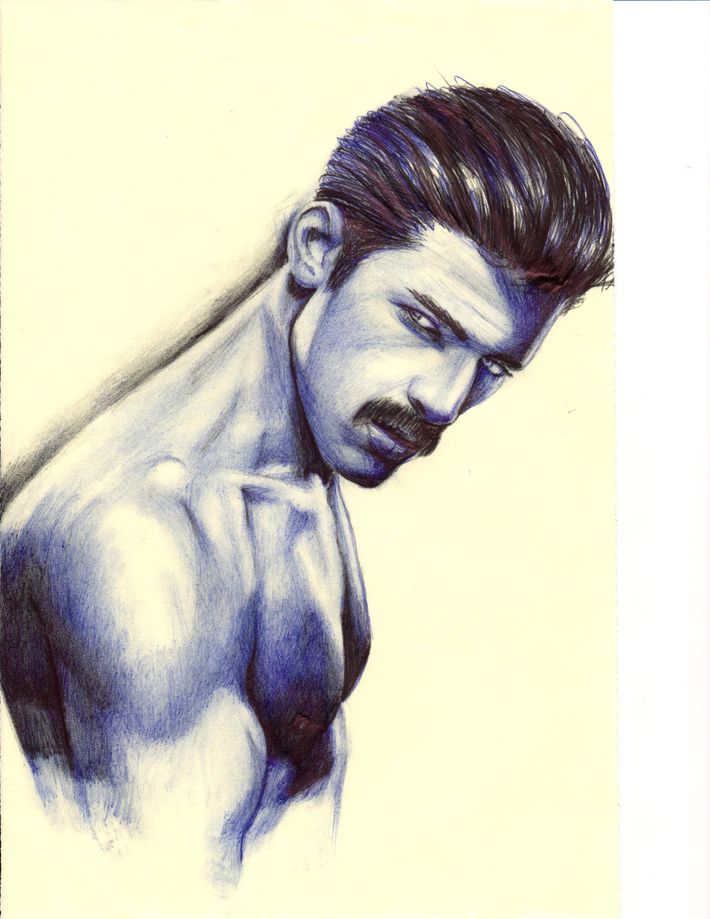 Untitled by Armando M.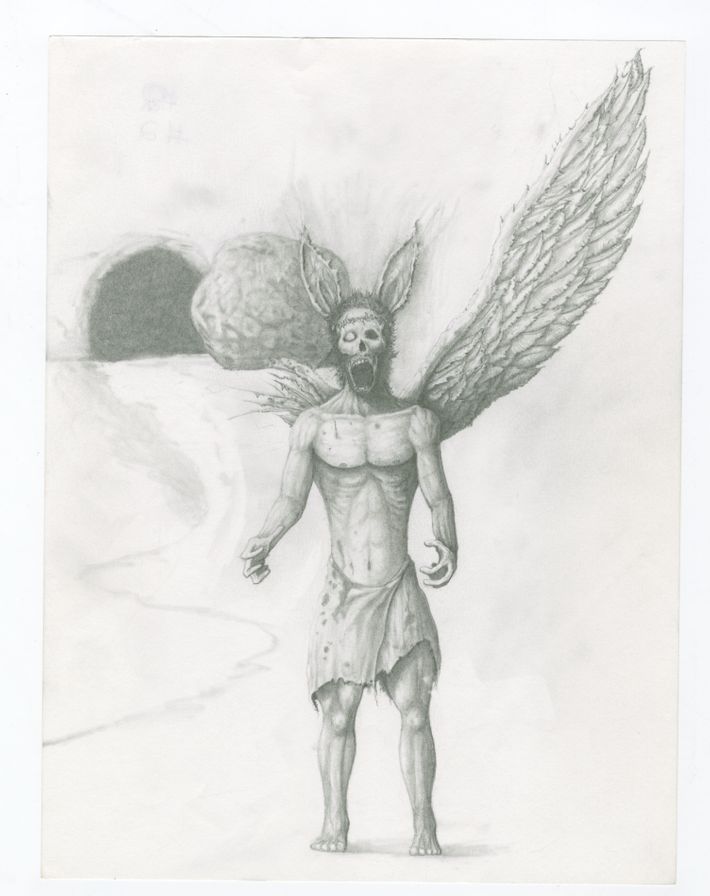 Three Days Later by Luke B.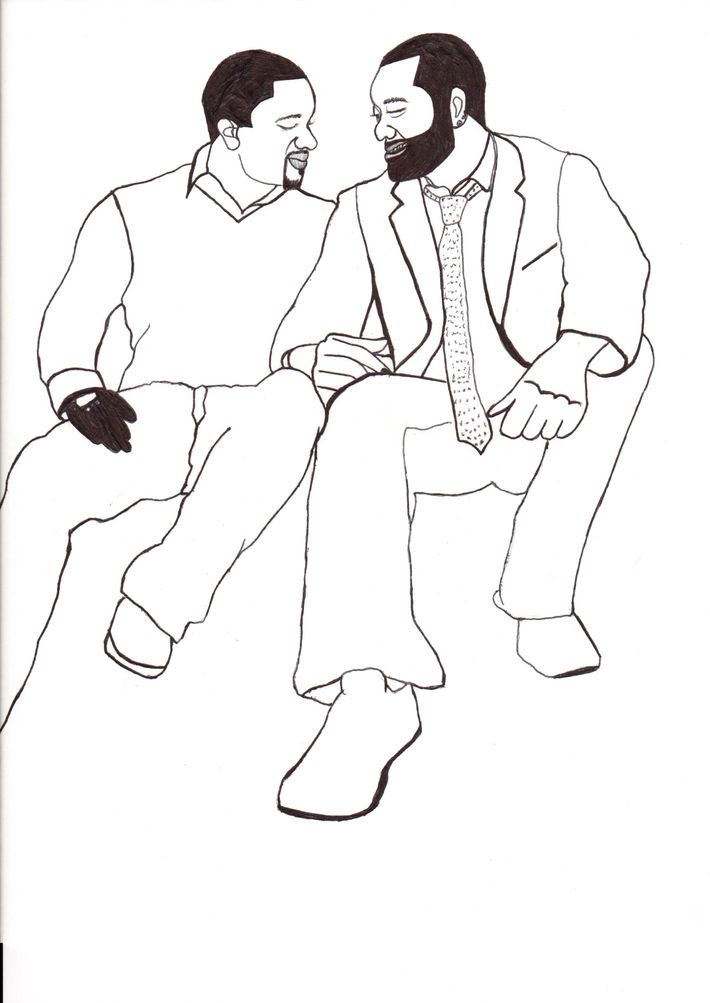 Untitled by Carron H.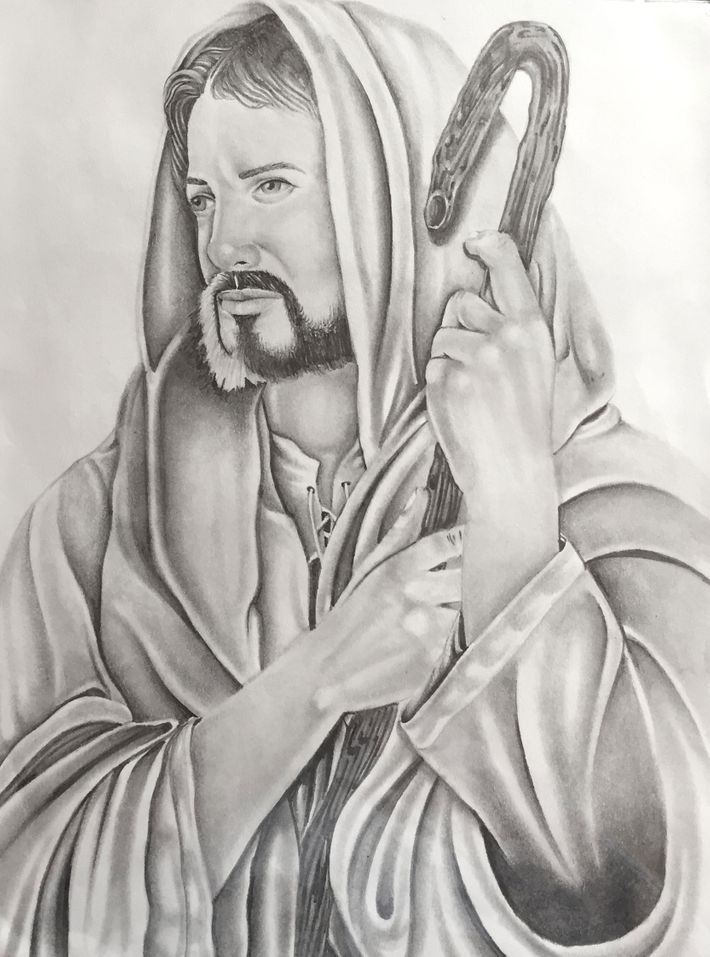 Untitled by Freddie P.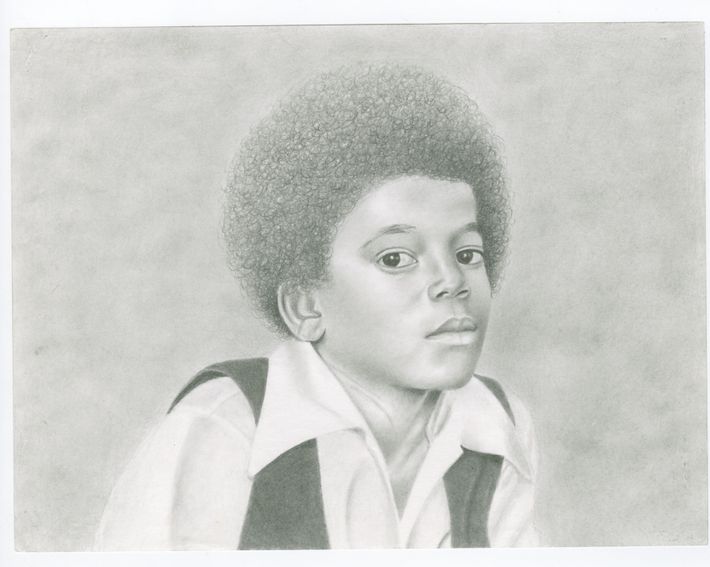 Portrait of Michael As A Child by Gabriel S.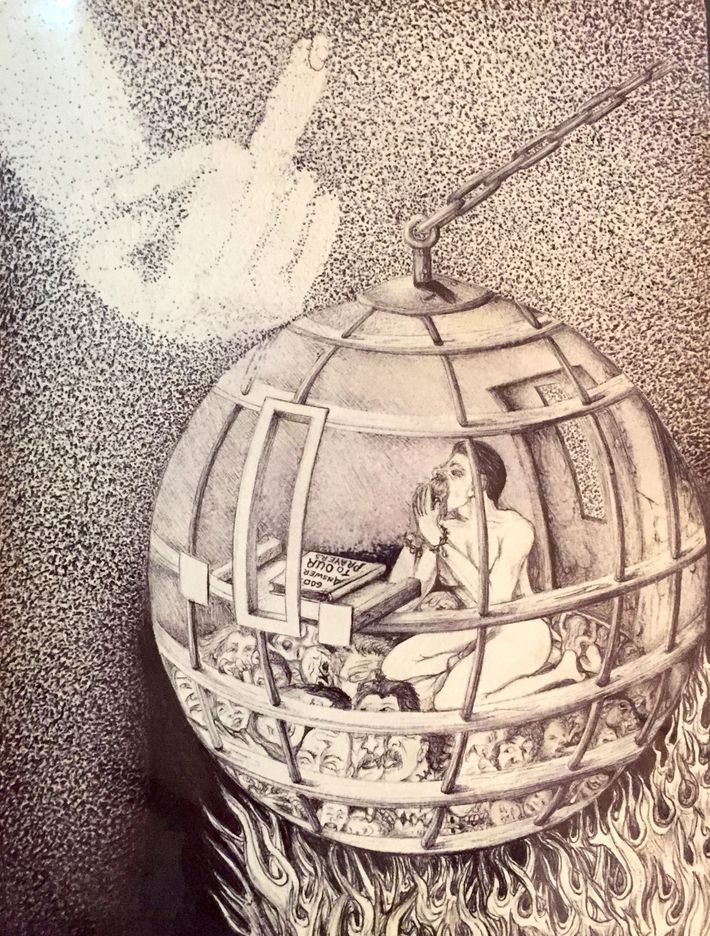 Untitled by John N.