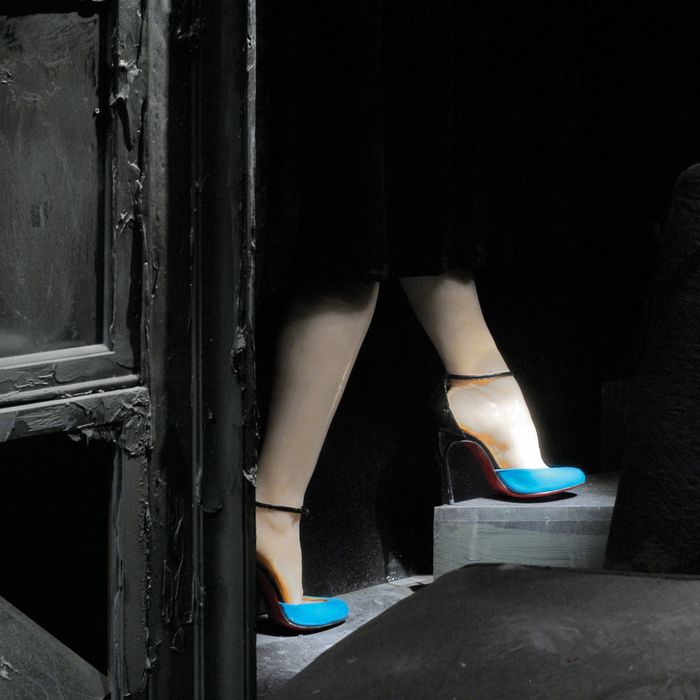 Barneys New York's "By George" ad campaign, 1965. Photo: Courtesy of Barneys New York
Photo: Tom Sibley
In 1923, the first Barneys New York store opened in Manhattan thanks to an engagement ring, or lack of it: Businessman Barney Pressman pawned his wife's ring for $500, which helped him lease a 500-square-foot space at Seventh Avenue and West 17th Street. It began as a men's store, selling 40 designer suits with the tagline "No Bunk, No Junk, No Imitations."
His son Fred Pressman later transformed the discount house into a high-end department store — by 1973, the 60,000 suits in Barneys stock included designs by Pierre Cardin, Christian Dior, and Hubert de Givenchy. The store sold women's clothing three years later, expanding to sell Christian Louboutin, Diane von Furstenberg, Prada, Balenciaga, and others.
The book Barneys New York, edited by Interview magazine editor-at-large Christopher Bollen and out now from Rizzoli New York, chronicles those moments in the store's 93-year history. Three-hundred pages showcase famous ads and window displays alongside memories from celebrities like David Bowie and Sarah Jessica Parker, photographers, and fashion insiders. Click ahead to preview the book.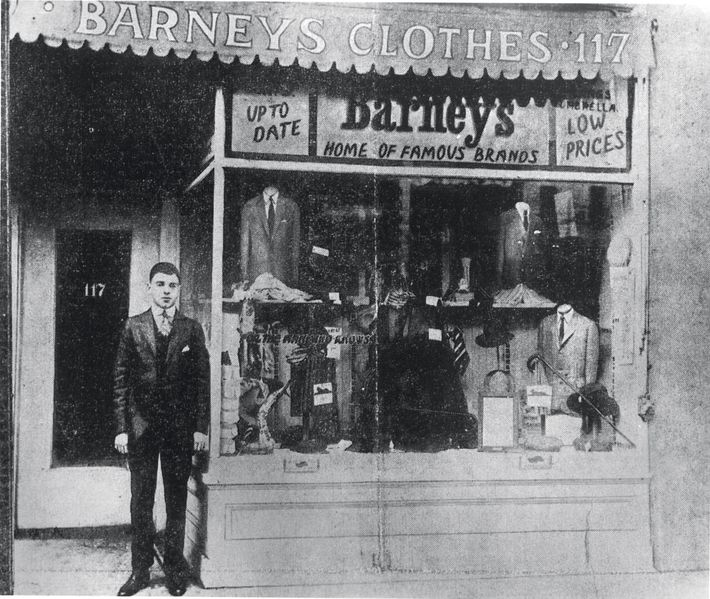 Barney Pressman stands in front of his menswear store Barney's on West 17th Steet and Seventh Avenue, at the store's opening.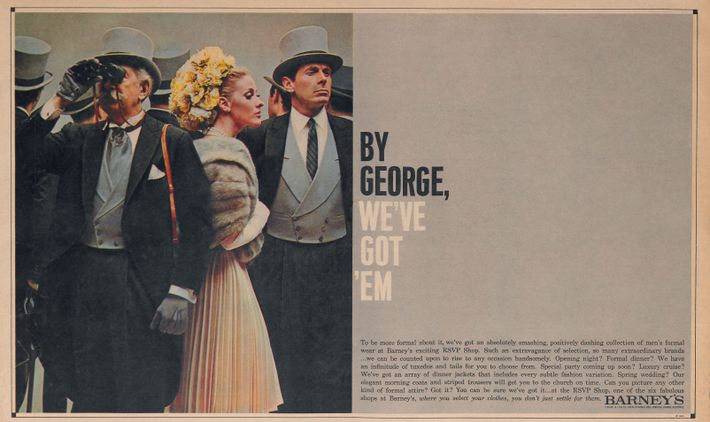 "By George" ad campaign, 1965.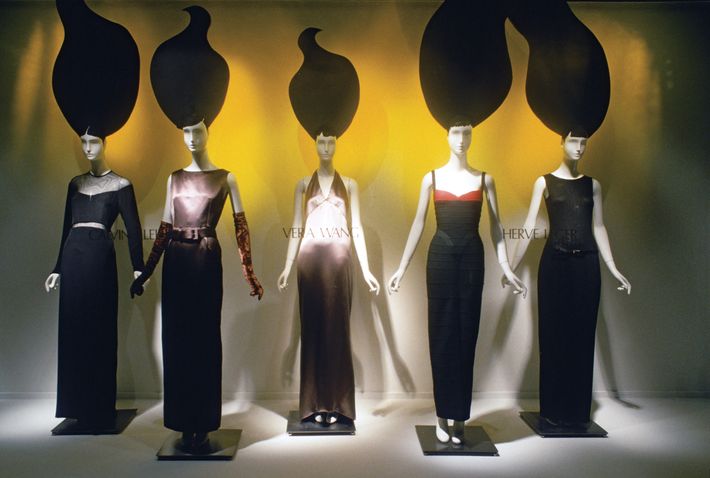 Cartoon Bouffant Window Display, 1992, featuring Calvin Klein, Vera Wang, and Herve Leger.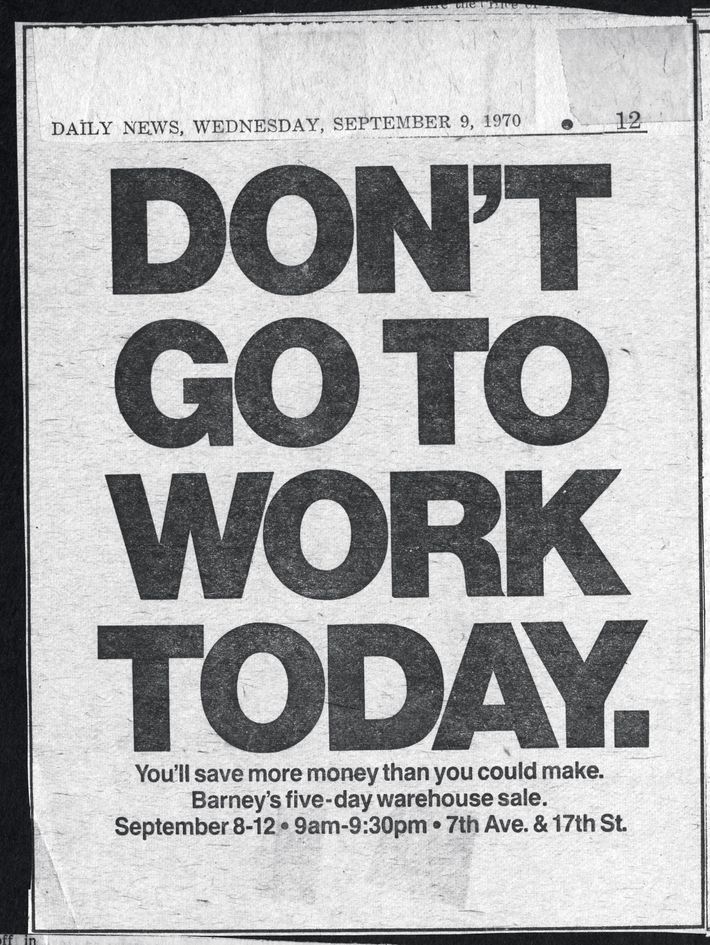 Barneys warehouse sale begins, Daily News ad, September 9, 1970.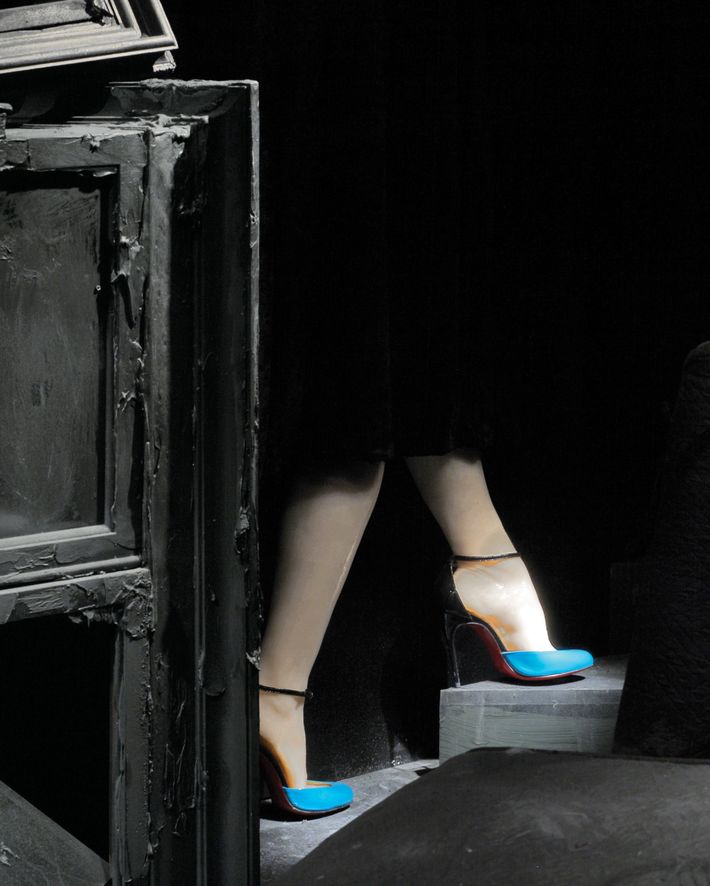 Window display celebrating 20 years of Christian Louboutin, 2011.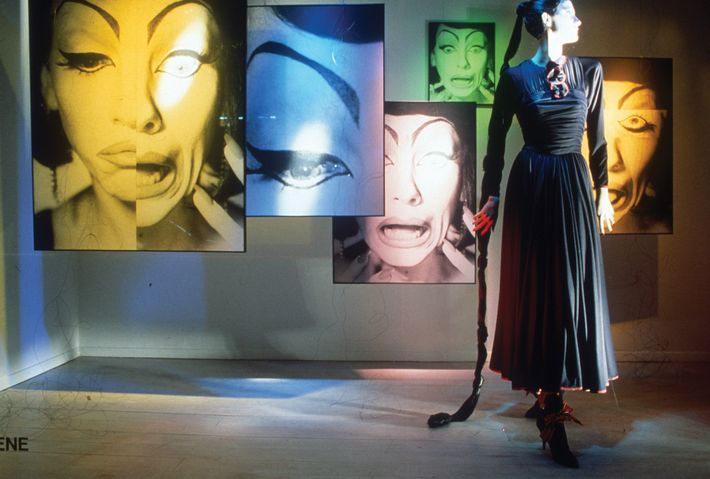 Lypsinka Window Display, 1986, artwork by Albert Sanchez.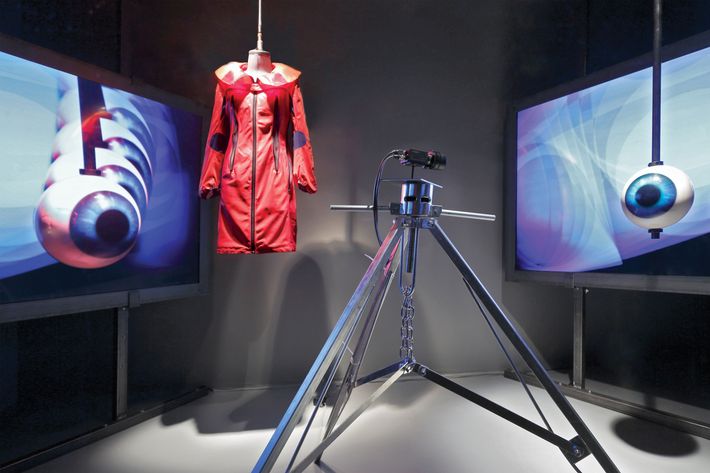 Neo Modern Window Display, 2013.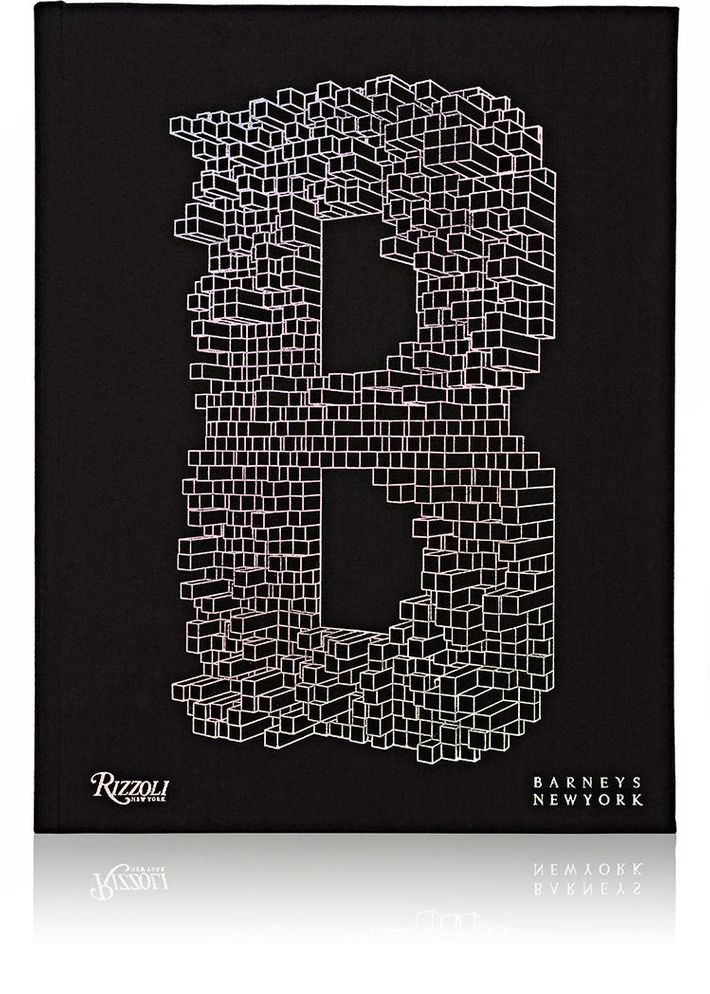 Barneys New York, edited by Christopher Bollen, published by Rizzoli New York