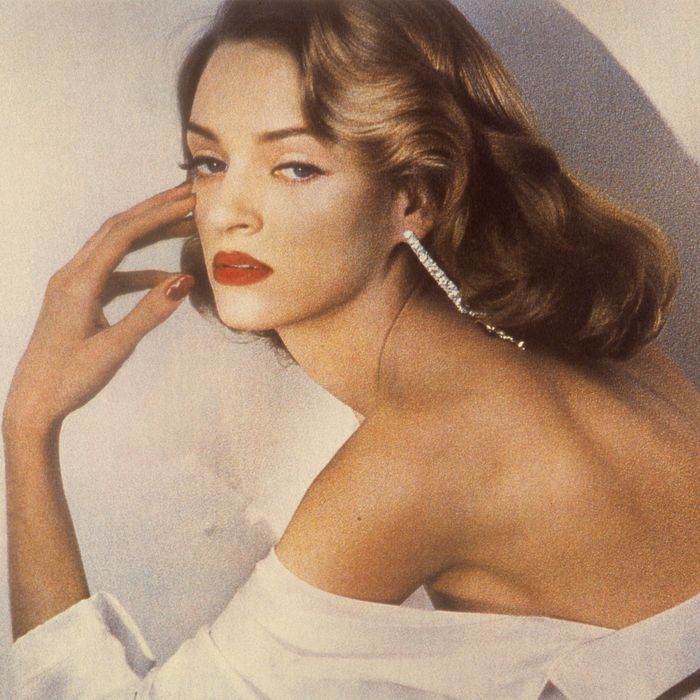 Uma Thurman, German Vogue 1992.
Photo: Sheila Metzner/Vogue
Today, London's Somerset House is launching a show that may just be a game-changer: the world's first major gallery exhibition focusing on a session hairstylist.
"Hair by Sam McKnight" is a retrospective centered on the respected British stylist, who has been a fixture on fashion shoots and the show circuit for 40 years. He was the man who gave Agyness Deyn her crop; slicked back Princess Diana's hair; styled Madonna's platinum curls for the cover of Bedtime Stories; and created a flame-red mop that transformed Tilda Swinton into David Bowie. He's worked with most of fashion's big names, decade after decade — including, most consistently, Kate Moss, Patrick Demarchelier, and Karl Lagerfeld.
A Scottish kid who got into this world "purely by accident," McKnight started out in the 1970s, sweeping hair at a friend's salon. It was a few years later, when he was a stylist at the London salon Molton Brown, that he was drafted in to work on a British Vogue shoot. "Someone was ill, or something like that — I knew I had to replace someone," he recalls. "I was terrified." Today, he has styled hair for more than 100 British Vogue covers.
McKnight spoke with the Cut by phone from Paris, where he was shooting in-house for Chanel and Fendi. He spilled the beans on the exhibition, the life of a session hairdresser, and the evolution of the "multi-level" fashion shoot.
What can we expect from the show?
It's not all photos on walls. Some designers have kindly given us beautiful clothes, so we've recreated some of my favorite wig and hairpiece looks; we're going to have an area set up to look and feel like backstage, with a display of all the products and tools that I like to use, and there are a couple of films too. We'd like to show the public that there's a difference between what I do and what a salon hairdresser does. It's a different world, really.
I'm not sure the average person realizes that hair is an enormous element of the fashion industry — it'll be interesting to see whether this show raises the profile of what you do.
I hope it sparks an interest and a respect for what we do, because I feel that we're the backstage crew. And that's fine — I'm not looking for any special treatment or anything like that — but it's nice to shine a light on it. I want to inspire people who want to get into fashion, whether it's as a hairdresser, a makeup artist, or a stylist.
This is a really unusual show, to focus in this way on a hair stylist.
I think it's the first one, and it's quite a big show, with 14 sections. I never imagined having an exhibition of my work! It only came along because I had someone do my archive and put all my papers onto digital, and she happened to be the archivist at Somerset House. They then approached me with the idea of doing an exhibition. The timing was great for me, because I'm obviously no spring chicken. We had been talking about doing some kind of book too, and we hadn't quite figured out what the book was going to be. So when this came up, it all fitted together perfectly.
How has the world of the fashion shoot evolved over the last 40 years?
I think I was one of the first to start doing this as a full-time job — not part-time from a salon. I remember when I left Molton Brown in the 1970s, thinking "Oh god, this is a big step to take, but I'm going to take the risk." For the first couple of years, I wasn't working all the time, because there wasn't that much work. There were only a handful of us doing it back then, and there'd be half a dozen people on a shoot: a photographer and their assistant, a stylist, a hairdresser, and maybe a make-up artist. It was intimate and small. Now there's at least 20 people. Pictures are instantly up on the screen — in fact, at the shoot we're doing today in Paris, the backstage stuff is going up on Instagram and Snapchat before the shoot's even over. So there's a lot more expected from a photo shoot now. It's not just an ad on paper in a magazine; it's multi-level, you know. It's very complicated now.
How accessible do you think what you do is as a career for young people starting out? Do you have interns?
We have new people coming in all the time who we're trying out on shows. Maybe they might be carrying the bags and passing the pins or something, and we get to know how they are, how they do hair, if their personality fits into the team — because it's very much a team effort, what we do, and it's quite a delicate little world we inhabit, so everything has to fit. You can't really have someone who's too disruptive in the mix. Accessible? It's not like going in and filling in a form and getting a job. You really have to prove yourself and you may have to stick your neck out, do one or two seasons and not get paid, and just show people how good you are.
What do you consider to be the finest achievement of your career so far?
I've had many highlights — meeting Princess Di, growing up with the supermodels, meeting wonderful actresses like Tilda Swinton and Cate Blanchett, and doing all those Vogue covers. I've worked with Karl Lagerfeld for about the last nine years, and that's been an incredible experience and an enormously creative role at this time in my career, in my fifties. I've had an extraordinary, amazing time in this business — it's brought me so much joy. But do you know what? I would honestly say, this week, seeing the response to my book has been really, really wonderful. This month is probably going to be the real highlight of my career. I think I have been very good at grasping opportunities, and I'm really glad that I said yes.
This interview has been edited and condensed.
The book Hair by Sam McKnight is now available from Rizzoli. The exhibition "Hair by Sam McKnight" runs from 2 November 2016 to 12 March 2017 at Somerset House, London. somersethouse.org.uk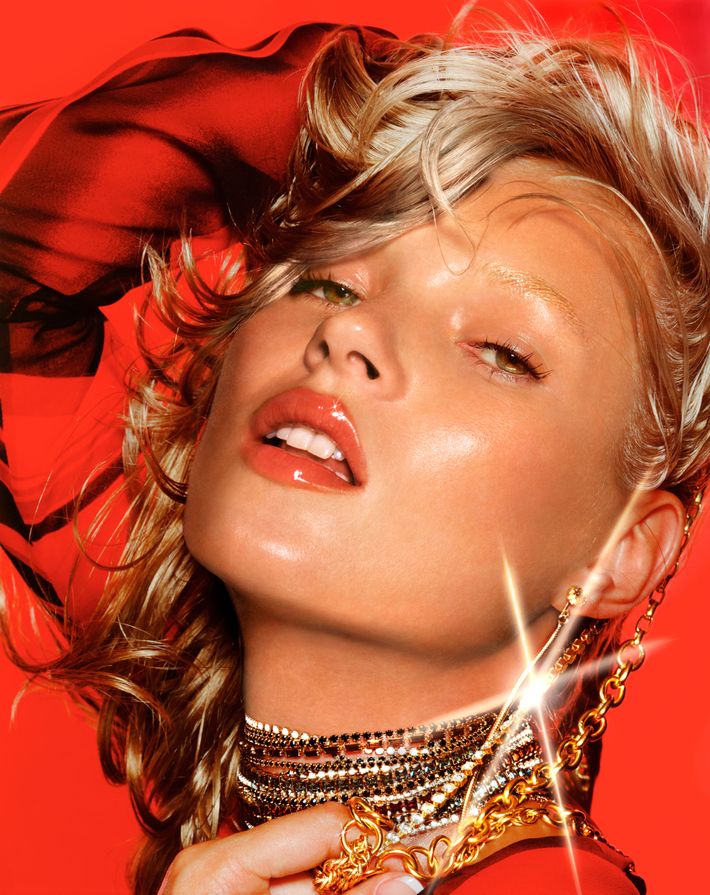 Kate Moss by Nick Knight, British Vogue, September 2000.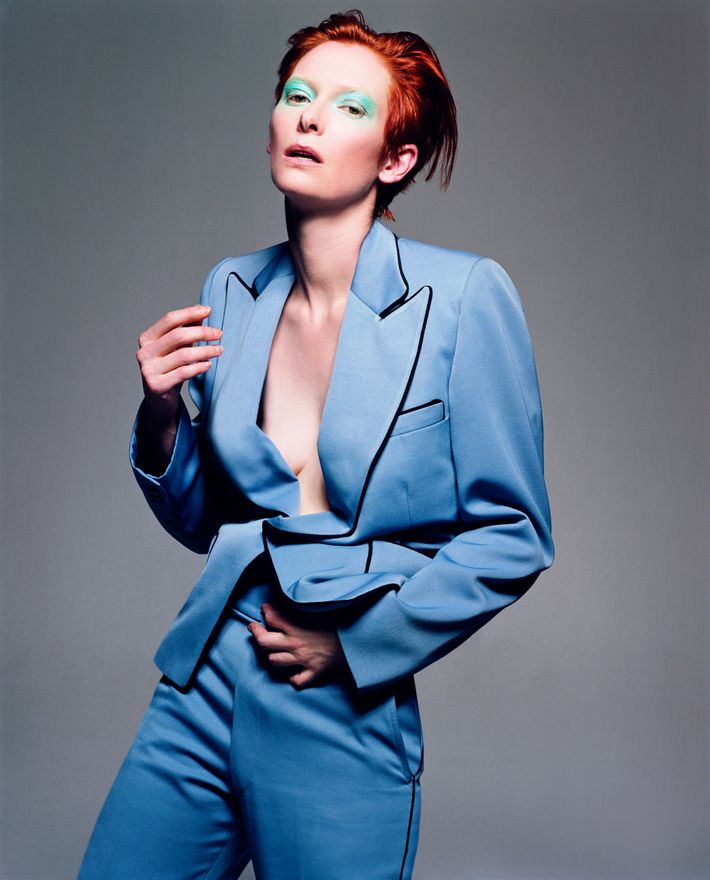 Tilda Swinton, Vogue Italia, February 2003.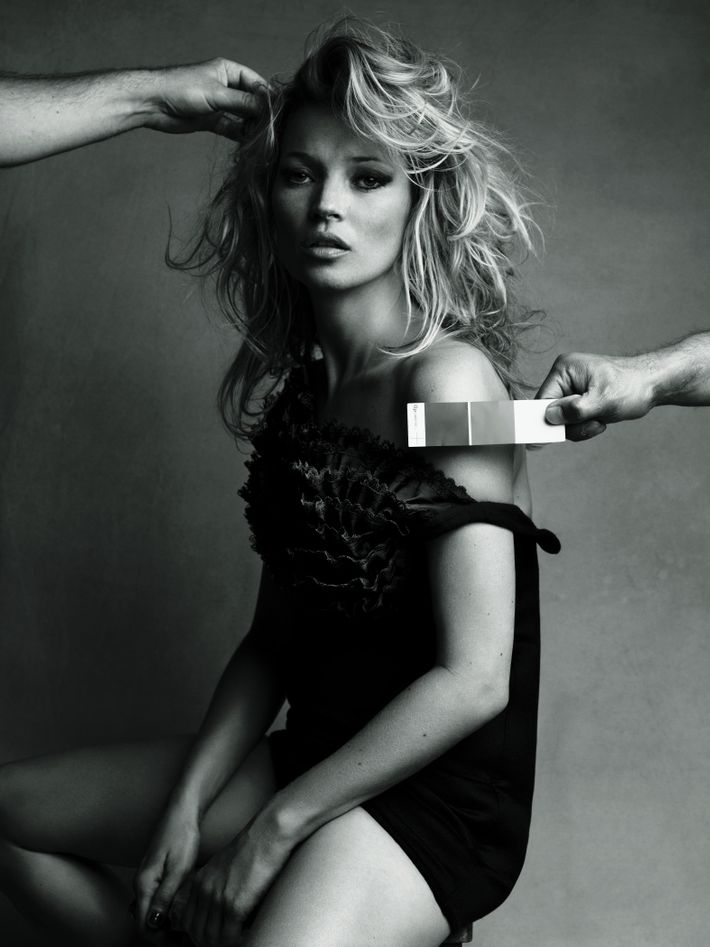 Kate Moss by Patrick Demarchelier.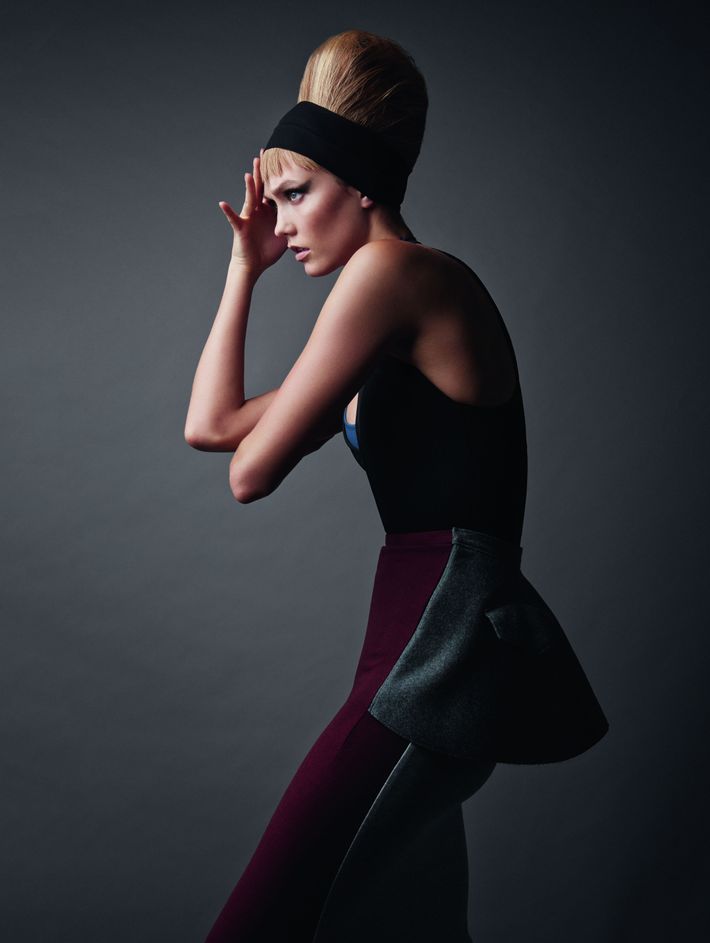 Karlie Kloss for British Vogue, November 2015. Photograph by Patrick Demarchelier.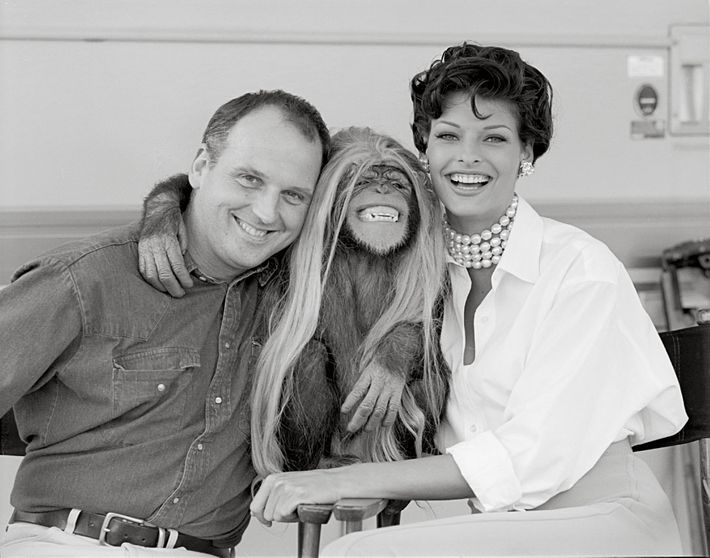 Sam McKnight with Linda Evangelista and Jesse the Chimp, Los Angeles, 1992.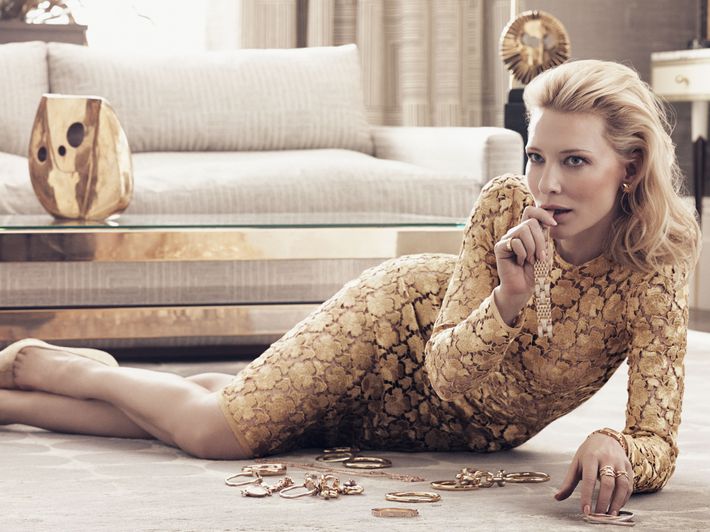 Cate Blanchett, Vogue USA, January 2014.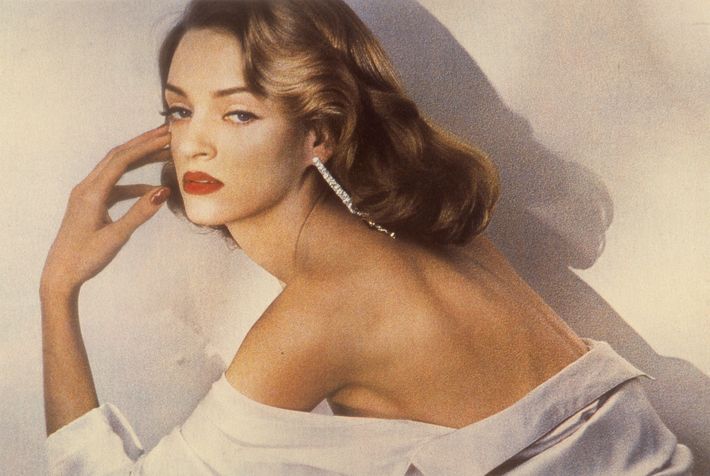 Uma Thurman, German Vogue, 1992, by Sheila Metzner.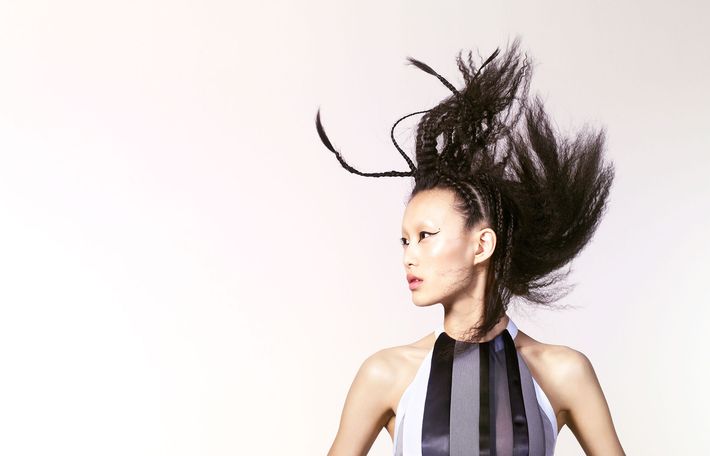 Shu Pei, represented by DNA Model Management, photographed by Jem Mitchell for Vogue China, April 2009.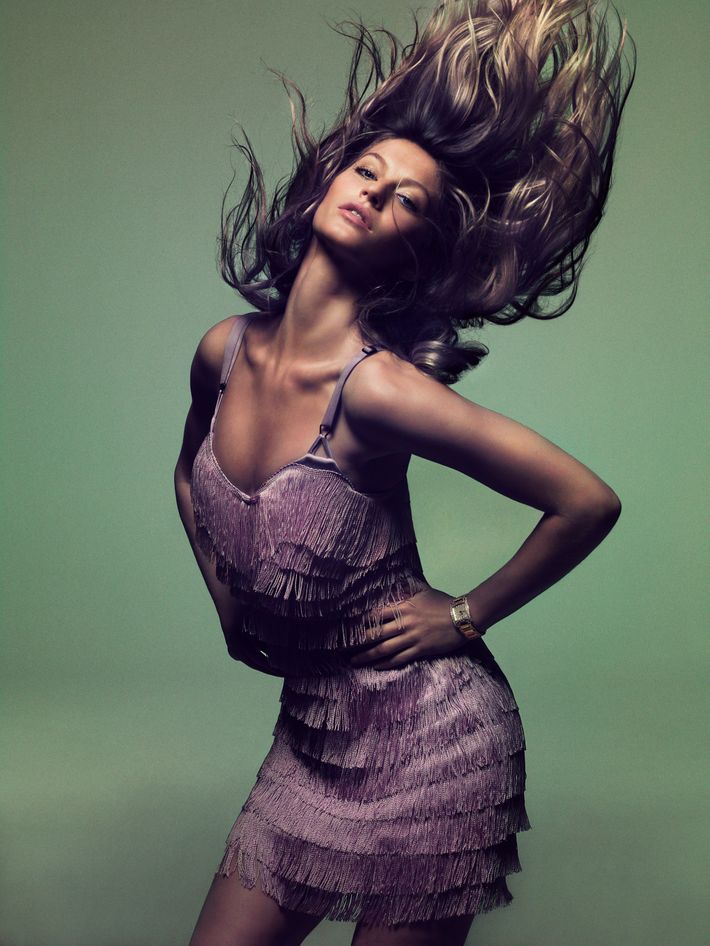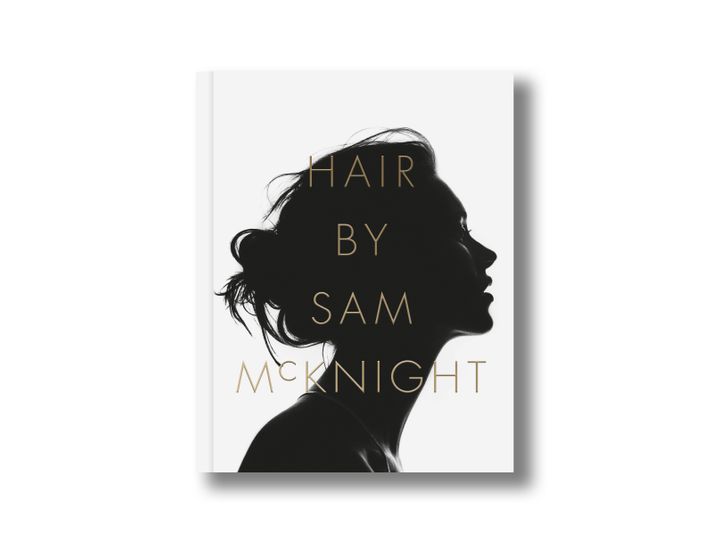 Hair by Sam McKnight is published by Rizzoli, priced at €35.00.