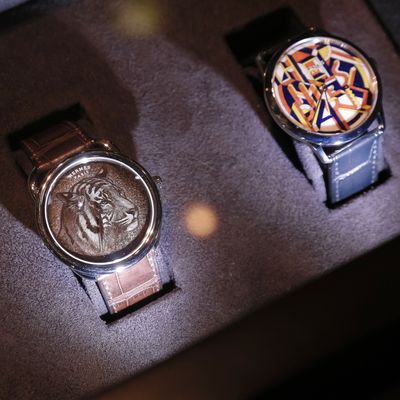 Photo: Matteo Prandoni/BFA.com/ Courtesy of Hermès/Matteo Prandoni/BFA.com
In 1837, Thierry Hermès opened a small workshop in Paris that exclusively sold horse saddles and equestrian accessories. In 1922, after his grandson's wife lamented she could never find a handbag to her liking, the brand created its first leather handbag and expanded to offer leather accessories. Timepieces in particular emerged as a signature component of Hermès designs, evolving from pocket chronographs and Art Deco watches to luxe Apple watch adornments.
The new installation Crafting Time pays tribute to this history at the Hermès boutique on Madison Avenue, and features eight vignettes displayed throughout the store. The exhibit showcases various designs over the years, spotlighting the craft of leather-making and watchmaking. On Tuesday night, former New York City Opera director George Steel orchestrated a musical set at a private reception for the show's opening, leading guests through the installation.
The displays outline processes like stone setting while offering eye candy at its finest — the lavish assortment of watches on display include a never-before-seen timepiece called the Slim d'Hermès Pocket Vieux Gréement, diamond-embellished watches, and rich leather bands. Click ahead to preview the installation. The show runs at Hermès Madison, located at 691 Madison Avenue, through November 5.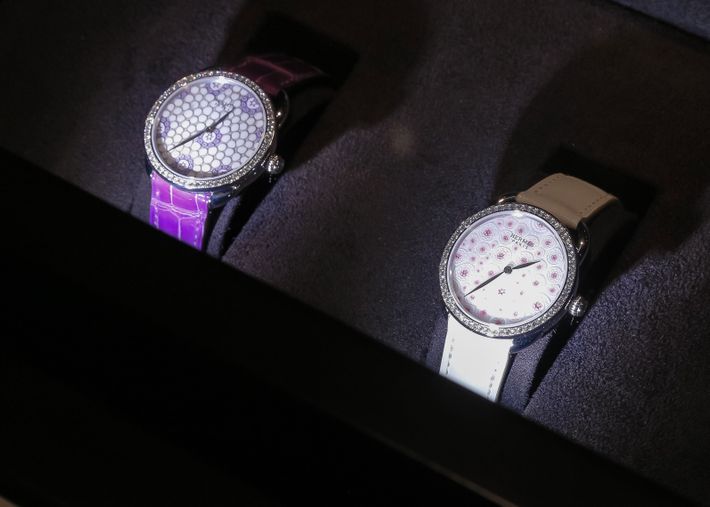 Arceau Millefiori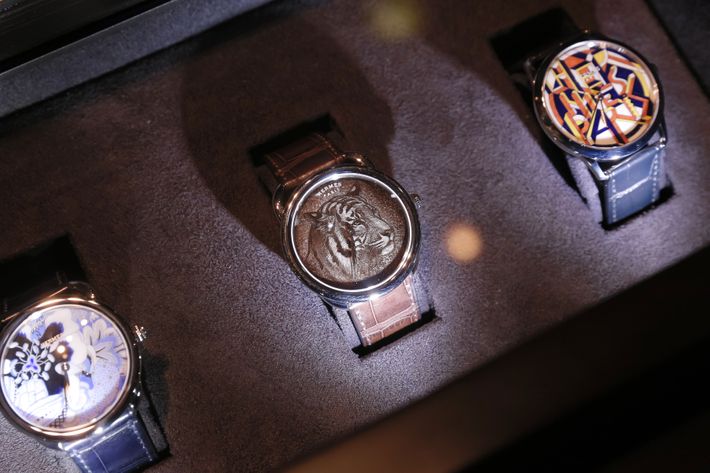 Arceau Fleurs d'Indienne, Arceau Tigre, Arceau Perspective Cavaliere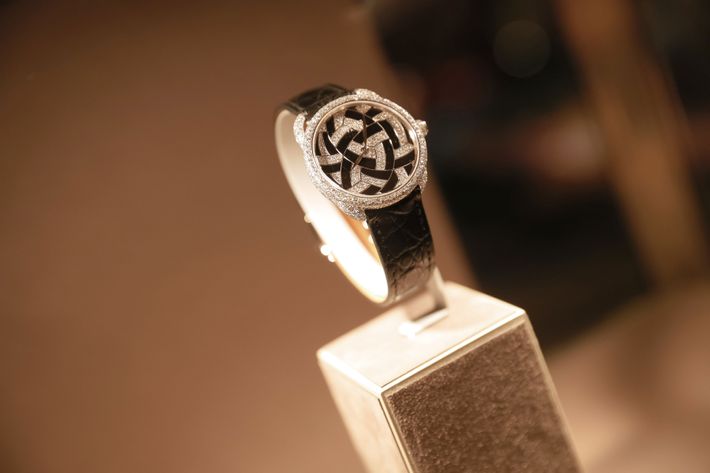 Arceau Temari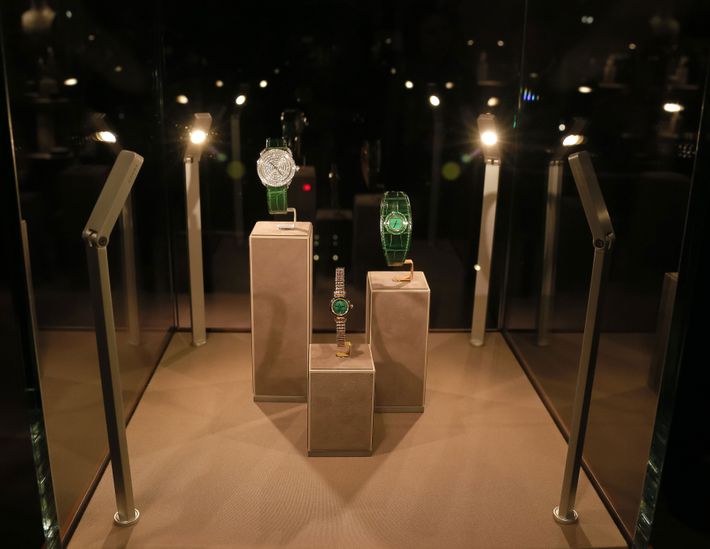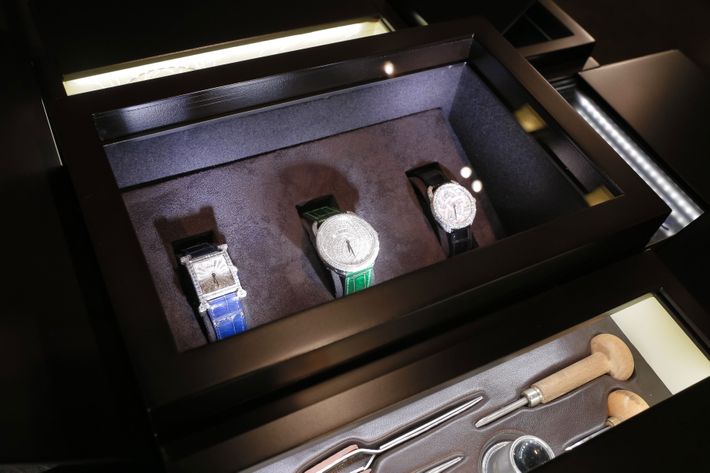 H Hour, Arceau, Arceau Temari