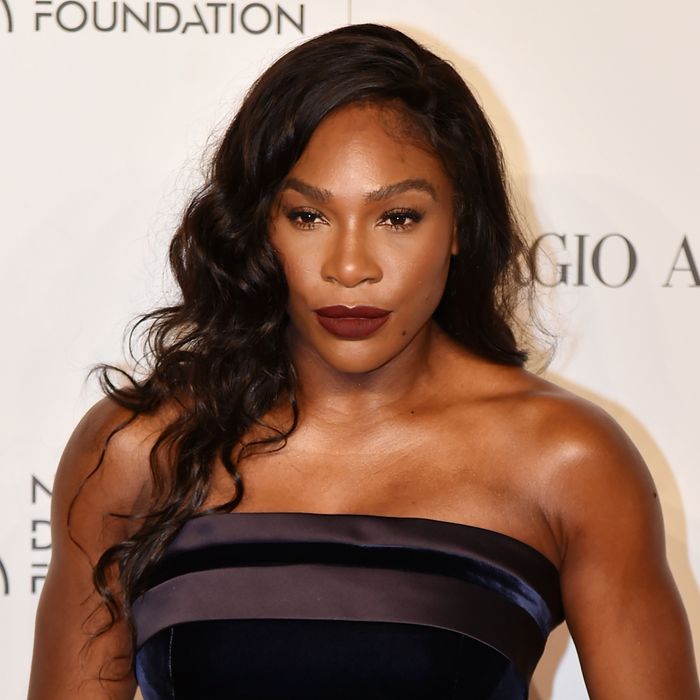 Serena Williams.
Photo: ALBERTO PIZZOLI/AFP/Getty Images
In case you're in need of a little motivation and support, know that Serena Williams has your back. The Wimbledon champion and all-around mega-athlete penned an open letter in Porter magazine addressed to all "women who strive for excellence," in which she speaks about her own frustrations with gender politicking, the lack of equal pay, and, finally, how she developed the resilience to pull through it all.
In the letter, published in The Guardian, Williams writes about the struggles high-achieving women often face in their professions when they're not supported and are instead constantly reminded of their gender as a way to downplay their success. She writes that while she enjoyed the support of her family while chasing after her childhood dream, too many other women don't benefit from the same. "I hope together we can change that," she writes. She adds that there are still many barriers women must break on the way to success. "One of those barriers is the way we are constantly reminded we are not men, as if it is a flaw," she writes. Williams asks why, in her own career, she should be called one of the greatest female athletes, while male athletes don't face similar comparisons. "We should never let this go unchallenged," she says.
"It is my hope that my story, and yours, will inspire all young women out there to push for greatness and follow their dreams with steadfast resilience," she continues. "We must continue to dream big, and in doing so, we empower the next generation of women to be just as bold in their pursuits."

Read the full letter here.