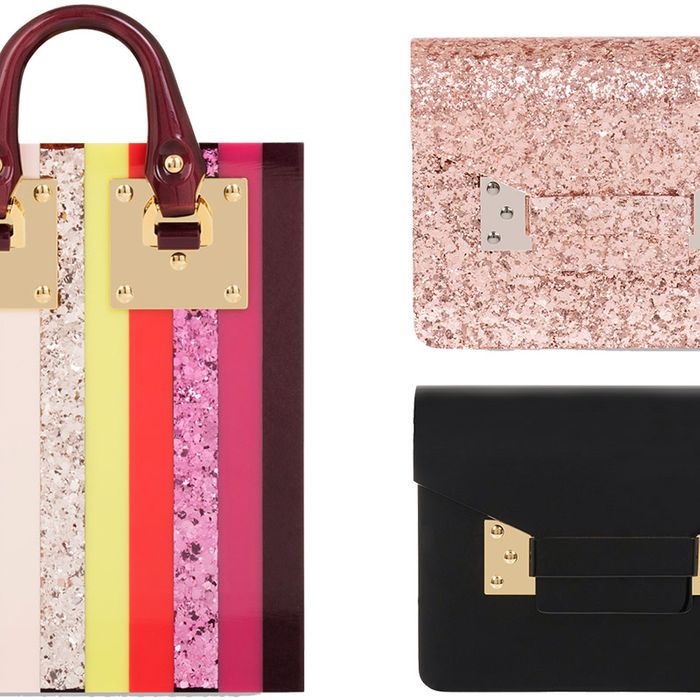 Leaving the sophisticated neutrals to other accessory brands, Sophie Hulme's bags are riots of color and pattern. Her last resort offering, for example, involved the theme "Go Bananas" and featured fruit-inspired prints. So it's no surprise that for her first entry into the evening-bag market, the London-bred designer is going full Lisa Frank.
The bags, from this year's resort collection, are miniature versions of Hulme's signature Compton Tote and Envelope bags, done in plexiglass. Why plexiglass? Because Hulme created a plexiglass-finished clutch to carry as a bridal bag for her wedding earlier this year.
For now, the evening bags are available in multiple colorways, including cheery rainbow, soft blush glitter, and glossy black for the color-adverse.

If you buy something through our links, New York may earn an affiliate commission.