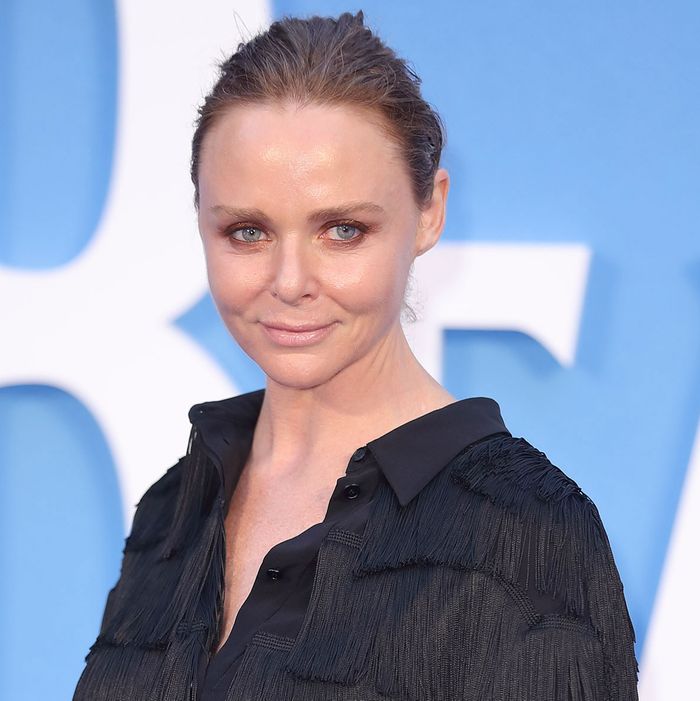 Stella McCartney.
Photo: Mike Marsland/WireImage/Getty Images
During a Monday-night talk about sustainability at London College of Fashion, Stella McCartney not only doubled down on her position as fashion's most vocal animal-rights advocate, but took the industry to task over its environmental practices.

Per The Hollywood Reporter, McCartney said that "fashion really is getting away with murder," adding, "fashion is one of the most harmful industries on the planet, and I think people are a little more aware of that now."

McCartney, who famously has an all-vegetarian line that eschews leather and fur, even called out her parent brand Kering for their use of python farms. She also urged other companies to give up using real fur, saying, "You really can't tell the difference [between real and faux fur]. There's no reason to kill 15 million innocent creatures."

As for how consumers can make an impact themselves, McCartney suggested:

Be mindful of your consumption. I think the one thing we've forgotten is that we make the choices. I think it's really important to know what you're consuming, to ask questions, to reduce your meat intake, to look at how you're living your life and how that has an impact on the environment. Ask questions, ask big corporations why they are using materials like PVC, and why did that watch cost three pounds, what the hell happened from A to Z there?