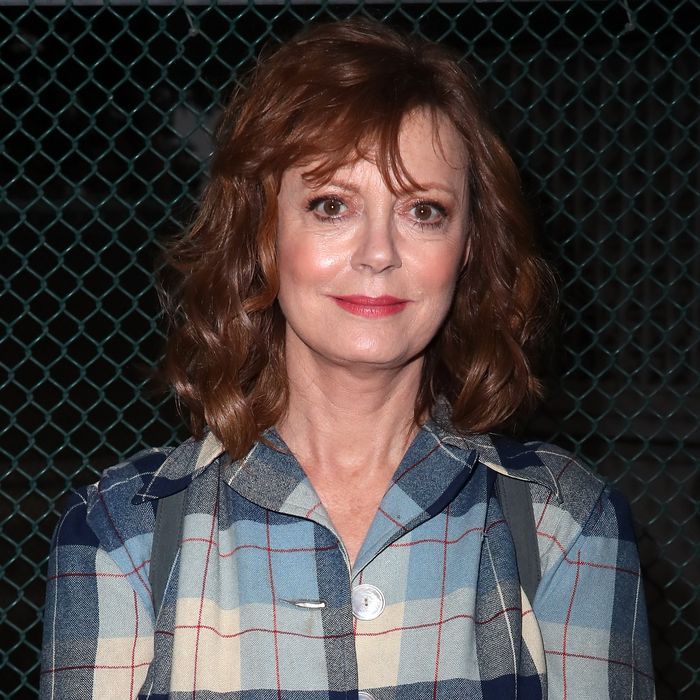 Susan Sarandon.
Photo: David Livingston/Getty Images
Susan Sarandon refuses to vote with her vagina in the upcoming U.S. presidential election, the actress and activist said in an interview with BBC Newsnight on Wednesday.
Sarandon said that she is all for one day having a female president — and even endorsed Green Party candidate Jill Stein earlier in the week. However, she won't vote for Hillary Clinton just because she's the first female candidate of a major party. Sarandon told presenter Evan Davis:
"I want the right woman. There are women — great women — that I admire that have headed nations, and then you've had a woman [Margaret Thatcher], I don't know how you feel about that. I don't vote with my vagina, this is bigger than that."
The actress also said she thinks "everyone has been voting the lesser of two evils for so long." Sarandon believes that Clinton is "almost certainly" going to win, but her aim is to help a third party gain national recognition. "It's important to have a new party, and it's important therefore to get these independent candidates to 5 percent," she said.
This is only slightly worse than the time she tried to ruin The Real Housewives.