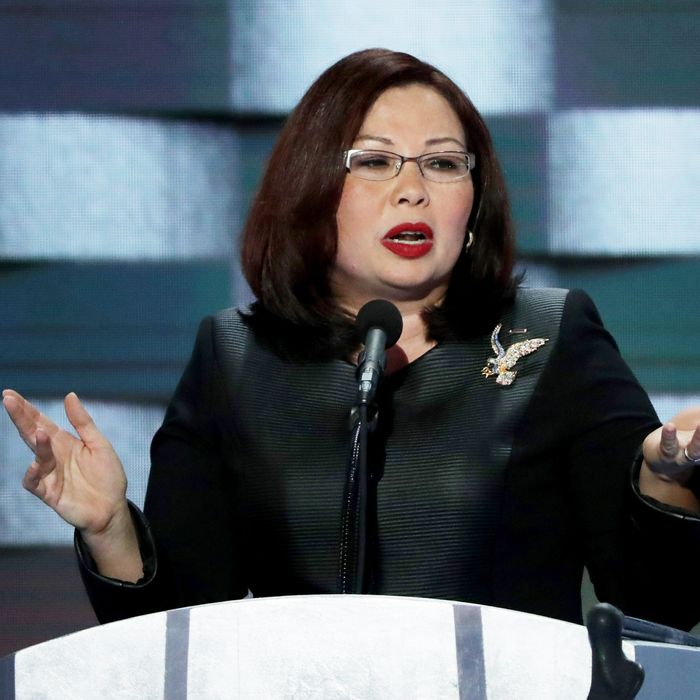 Tammy Duckworth.
Photo: Getty Images
Tammy Duckworth, one of the dozens of women running for office this election cycle, is projected to win the Senate seat in Illinois, unseating Republican incumbent Mark Kirk with a double-digit lead, according to CNN. Duckworth's victory gives Democrats their first "pickup" — the first of eight seats they'd need to reclaim the Senate.
Duckworth, who's an Iraq War veteran with a Purple Heart, has served as a representative for Illinois's 28th District since 2013, where she's been a strong advocate for disability rights. She was projected to win her race, but Kirk all but clinched her win when he mocked her military history and her Thai heritage during a debate.
Duckworth was discussing the value of her experience in the military: "My family has served this nation in uniform going back to the revolution," she said. "I am a daughter of the American Revolution. I've bled for this nation."
"I'd forgotten that your parents came all the way from Thailand to serve George Washington," Kirk replied. He later released a statement defending the remark, but did not apologize.