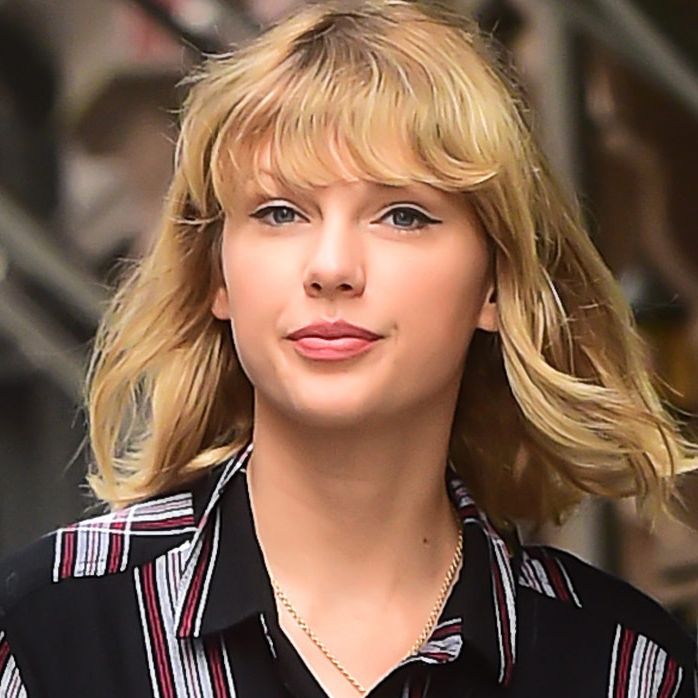 Taylor Swift may not have had anything to say about Donald Trump, but she does have a few things to say — or sing — about recent exes Tom Hiddleston and DJ Calvin Harris.
Swift is hard at work on her sixth studio album, and she's been collaborating with everyone's favorite lovelorn Canadian, Drake, who may or may not be wooing Swift with a decadent selection of cat toys and accessories.
According to E! Online:

"[Taylor] has spoken to Adam on text," the source explains, adding that it's less talk about "getting back together" and "more of a friendly check-in." Additionally, our source says, "She also is on good terms with Tom at this point."
Although Harris (a.k.a. Adam Wiles) and Swift are reportedly on good terms, his most recent music video seemed decidedly un-chill toward his ex.

Meanwhile, Swift may or may not be hooking up with Hiddles, depending on how closely you scrutinize the itinerary of her private jet. It's entirely possible they're not out of the woods yet. On the other hand, Swift sewed an elaborate needlepoint tribute to Drake's "Started From the Bottom" and gave it to her friend Ed Sheeran way back in 2014. It's entirely possible that Drake and Swift are weirdly perfect for each other, and that together they will create the saddest, yet catchiest, post-breakup album ever.