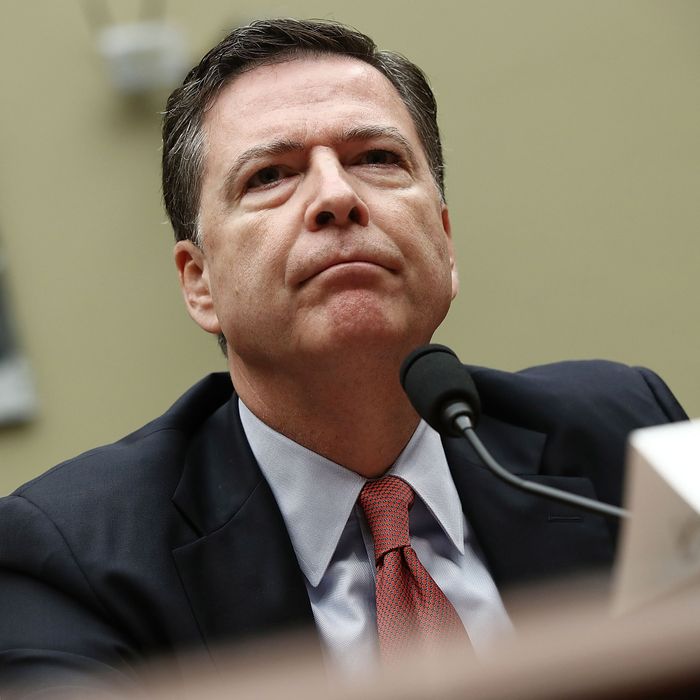 James Comey.
Photo: Win McNamee/Getty Images
Last Friday, FBI Director James Comey announced that the bureau would once again be investigating emails from Hillary Clinton's private server — more notably, the existence of said emails had been found in the midst of a separate investigation into the allegations that Anthony Weiner had sexted a 15-year-old girl. On Wednesday, the teenager — now 16 — spoke to BuzzFeed News, saying that she was "upset" by Comey pushing her case into the spotlight and that she didn't want to become "political propaganda." Later that day, BuzzFeed published an open letter from her to Comey.

In it, she discusses the impact the specific timing of this announcement has had on her and her family's life:

In your letter, you chose to use a vague approach, meaning the media had to keep searching to try and find out what evidence you had uncovered and how. Every media outlet from local to national has contacted me and my family to get my "story." Why couldn't your letter have waited until after the election, so I would not have to be the center of attention the last week of the election cycle?

She elaborated further:

I thought your job as FBI Director was to protect me. I thought if I cooperated with your investigation, my identity as a minor would be kept secret. That is no longer the case. My family and I are barraged by reporters' phone calls and emails. I have been even been blamed in a newspaper for causing Donald Trump to now be leading in some polls and costing Hillary the election.
The teenager signed the letter "Girl that lost her faith in America." Read it in full here.