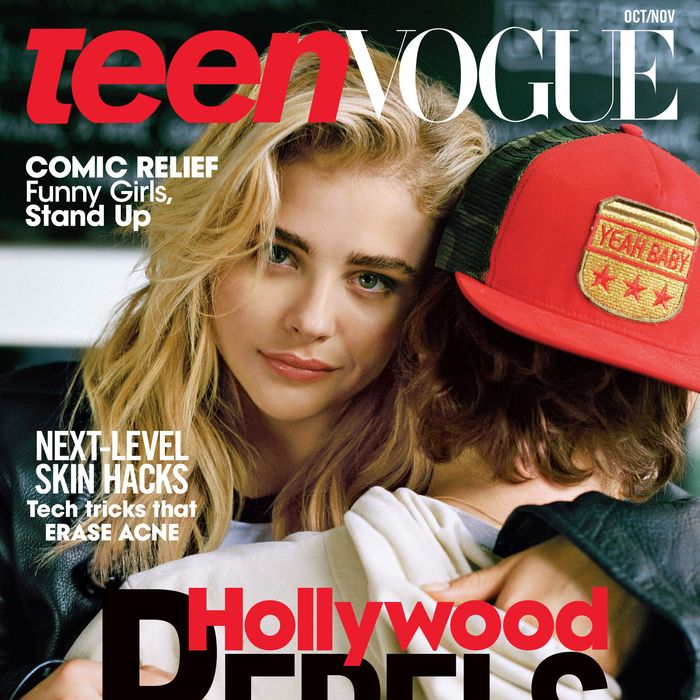 Teen Vogue's October/November issue.
Teen Vogue will now publish a print magazine four times per year beginning this spring, Business of Fashion reports today. Though it's reducing the number of issues, down from nine annually, the publication has plans to further emphasize digital, including video and social-media content. Amy Oelkers, previously the executive head of digital there, has been promoted to head of revenue.

Teen Vogue's digital editorial director Phillip Picardi told BoF that "As content consumption habits continue to shift towards mobile and video, we are so excited to continue delivering content that gives her more — from resources about sexual health and identity, to up-to-the-minute news on social justice and politics." Jim Norton, Condé Nast's chief business officer and president of revenue, referred to the print issues as "collectible," while Elaine Welteroth, the magazine's editor, promised a "larger, first-to-market keepsake format." And they do mean larger — per WWD, the magazine will get a new size: 11" x 6.5".

It remains to be seen whether their target audience will collect the magazines. The teen category as a whole has struggled to attract readers in print, with Seventeen also cutting down its publication frequency and emphasizing digital this year.