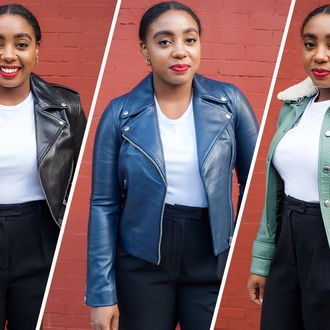 It's tempting to buy a relatively inexpensive leather jacket (after all, you'll likely need a thicker coat for much of the winter), but be warned that ultracheap versions won't last more than a season.
While there's no rule on just how much you should spend, one thing's for sure: When it comes to leather jackets, you get what you pay for. Try to calculate cost per wear to justify a steep price tag. Of course you can get away with more affordable options to use as layering pieces, but the general rule is the sturdier and warmer the leather, the more it'll cost. Scroll down for ten smart ways to step up your game in the leather-jacket department.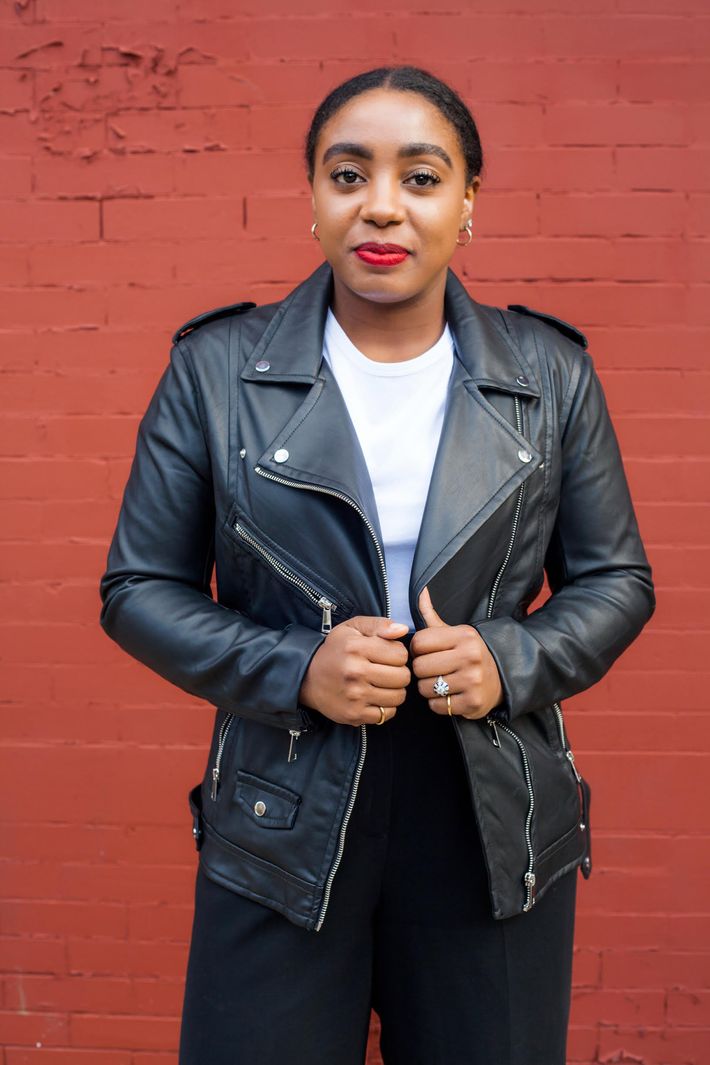 The Best Leather Jacket Under $100
It's not real leather, but I do love that this jacket feels slightly thicker than most fake-leather options, and the longer style makes it look more expensive than it is. This jacket has tons of hardware and pockets too, which makes it a practical everyday option.
H&M Jacket, $60 at H&M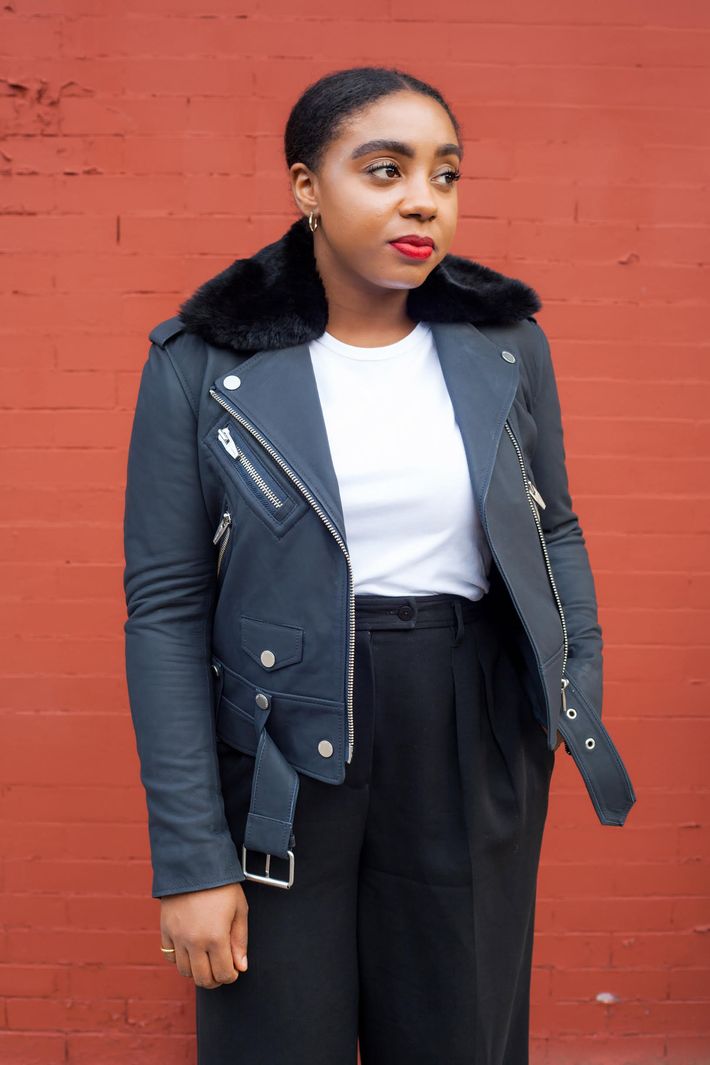 The Best Jacket Under $1,000
Unlike a lot of other trendy leather-jacket brands, the Arrivals' pieces are actually warm. This classic moto style is insulated with thermal-quilted lining and has a removable shearling collar.
The Arrivals Jacket, $745 at the Arrivals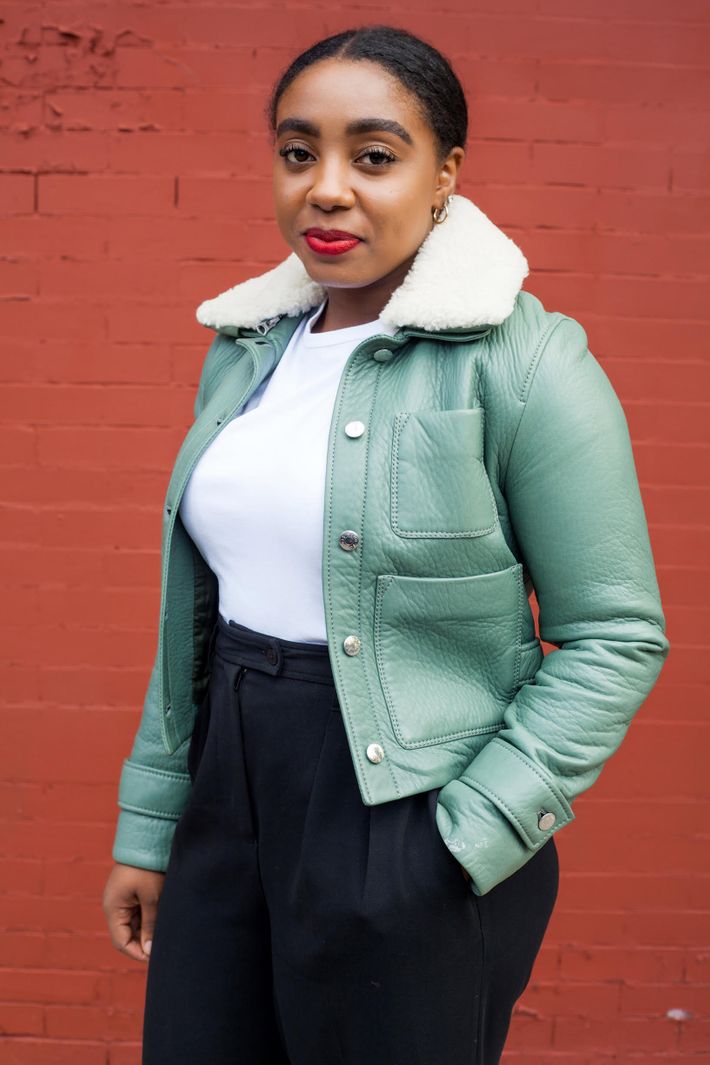 The Best Feels-Like-a-Teddy-Bear Jacket
Yes, we've seen and still love the classic Acne Studios black jacket, but this green Felipa coat is a different type of stunner. It has three patch pockets (with a hidden one in the front), and a detachable collar that really lets you feel the quality construction. You'll never want to take it off.
Acne Studios Jacket, $2,000 at Spring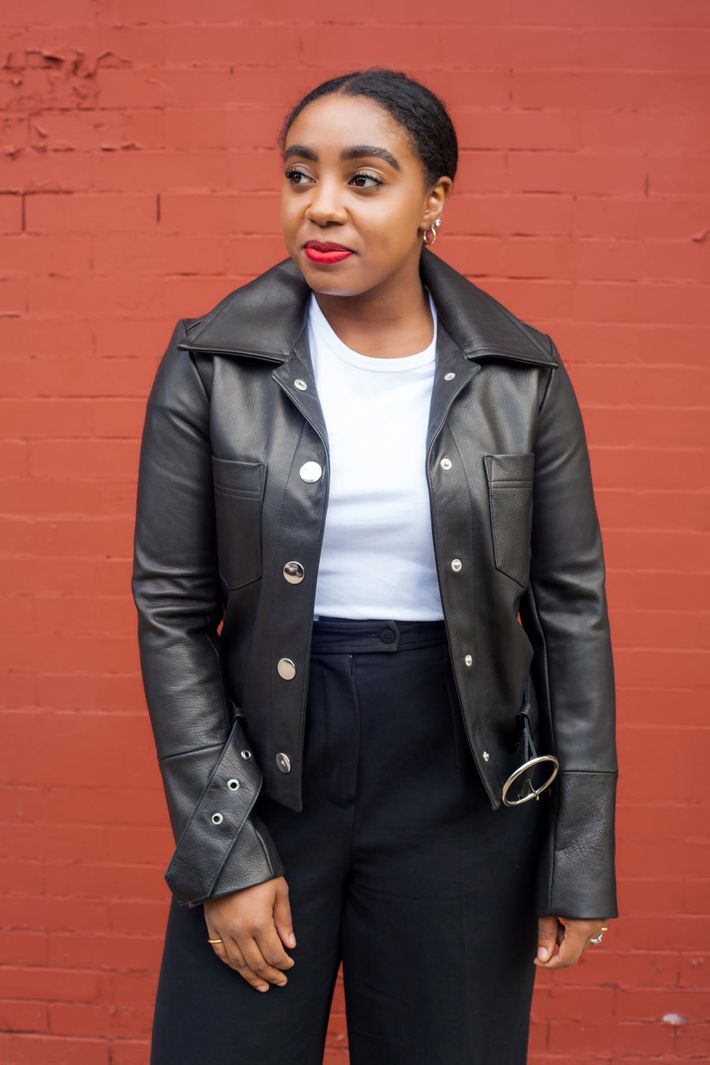 The Best Fashion-Girl-on-a-Budget Jacket
One of my favorite New York brands, Veda, consistently produces great options that keep design at the forefront and prices relatively reasonable. This one has the shape of a traditional denim jacket, but with modern hardware.
Veda Jacket, $935 at Spring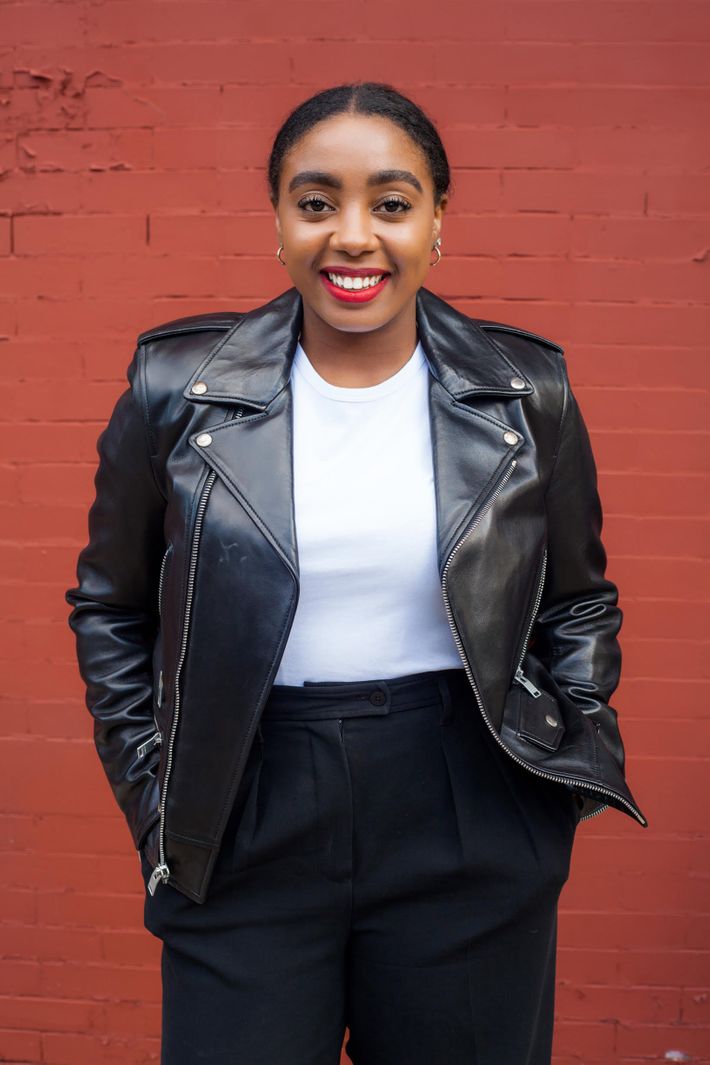 The Best Moto Jacket
You can't talk about leather jackets without considering the classic black moto jacket from Saint Laurent. The quality is incomparable, making it the lightest yet warmest option on this list, and the sheen of the leather is unlike anything else out there.
Saint Laurent Jacket, $4,890 at Bergdorf Goodman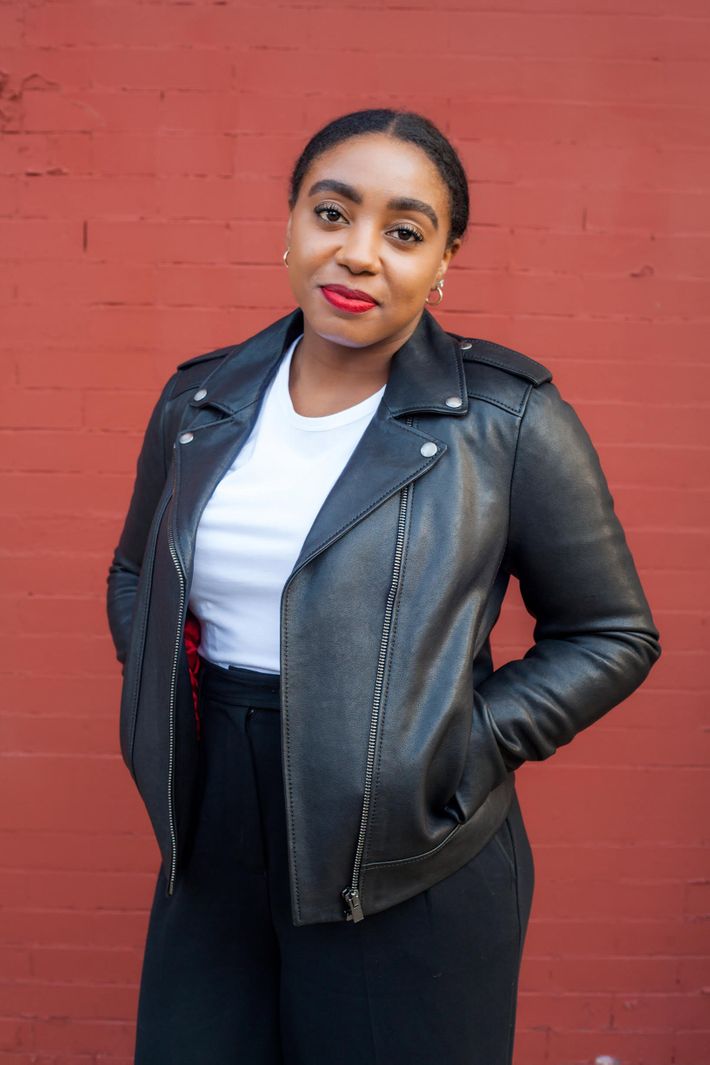 The Best Sleek, No-Fuss Jacket
If hardware isn't your thing, this Kooples jacket may be just what you're looking for. The details are pretty subtle so you won't have to change your accessories every time you wear it, and the fit is super comfortable.
The Kooples Jacket, $1,095 at the Kooples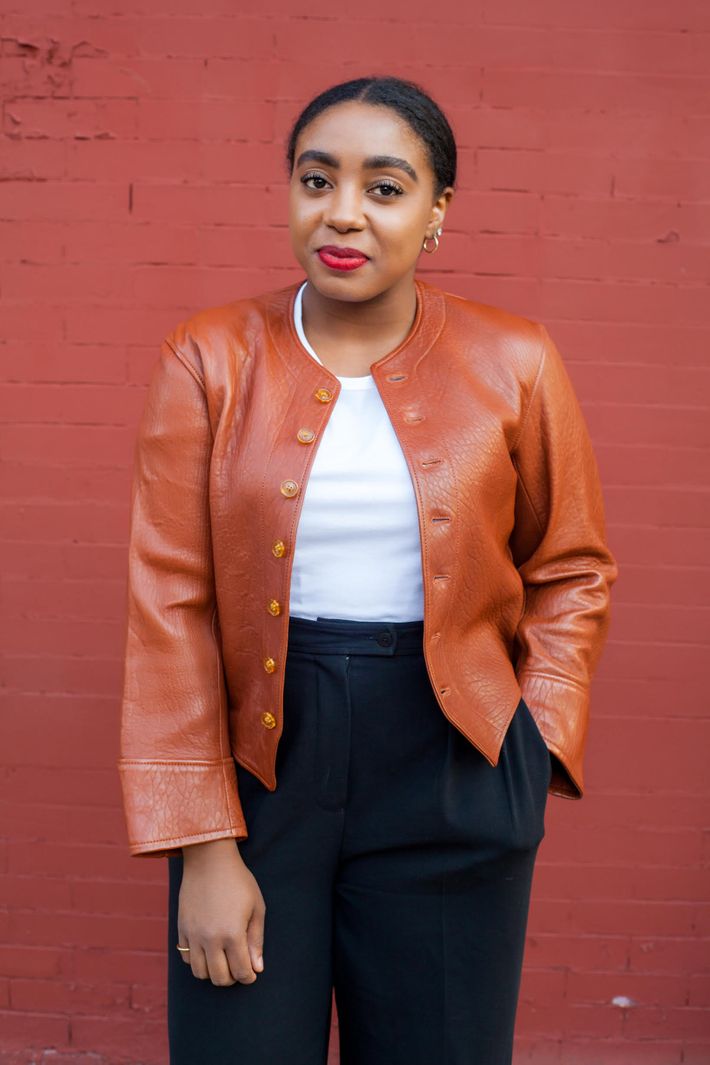 The Best Tailored Box-Fit
Tired of the same old leather-jacket styles? Try a boxier fit that feels more tailored and less casual. This Joseph version has an asymmetrical hem and comes in a natural hue, which will really stand out in a sea of black this winter.
Joseph Jacket, $1,630 at Joseph Fashion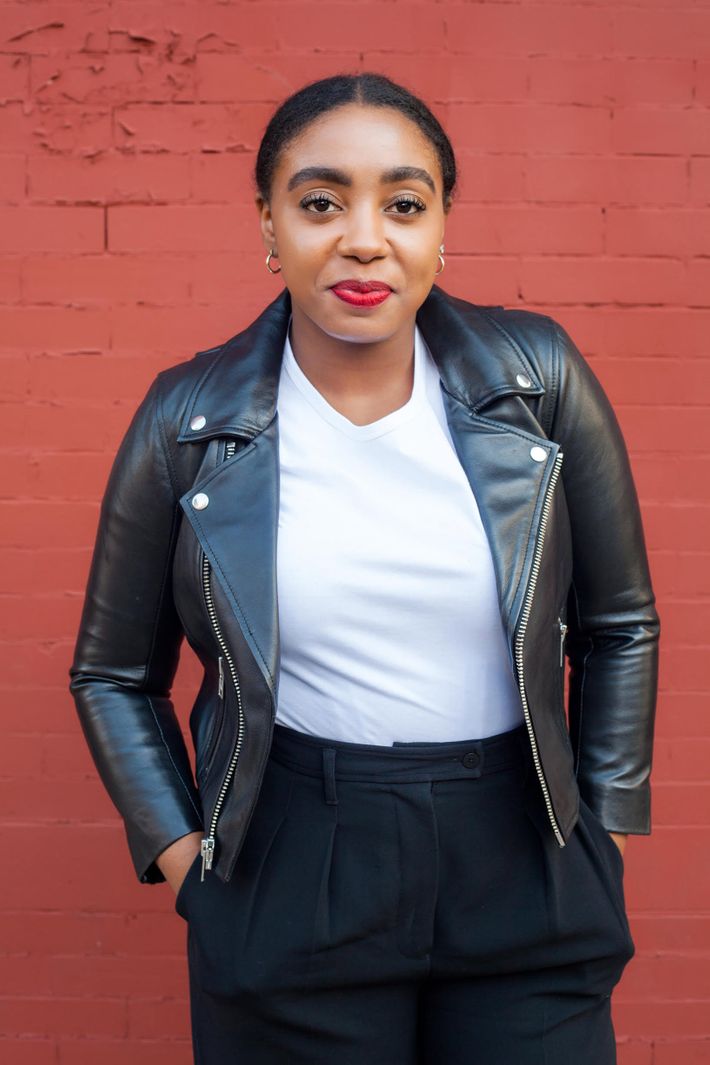 The Best Fashion-Girl Choice for Half the Price
So you want a sleek, feminine real-leather jacket but can't shell out thousands of dollars? Ganni is the gold standard for fashionable pieces that don't require a year's savings. This leather jacket has a tighter fit than most, but the quality is straight off the runway.
Ganni Jacket, $519 at Revolve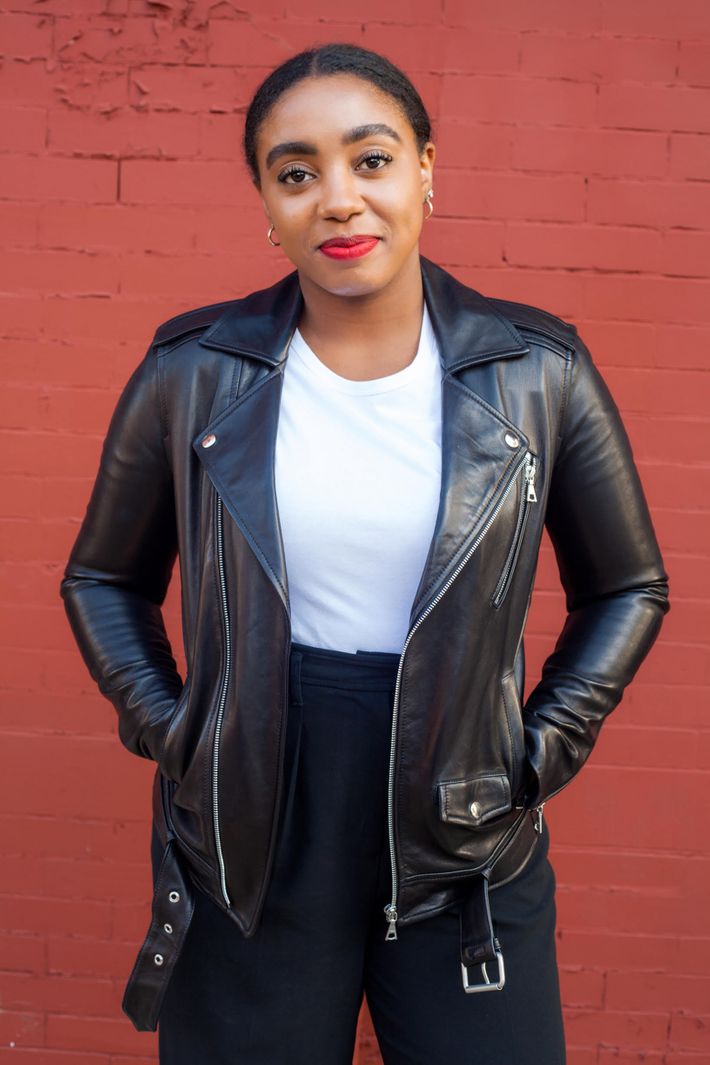 The Best Menswear Inspired Moto Jacket
If you're tired of the same old tight-fitting leather jackets, look for one with an elongated silhouette that will offer a relaxed, boyfriend fit. The classic front buckle on this jacket is a nice touch and it's also fully lined. For just over a $1,000, that's a good deal.
Theory Jacket, $1,395 at Theory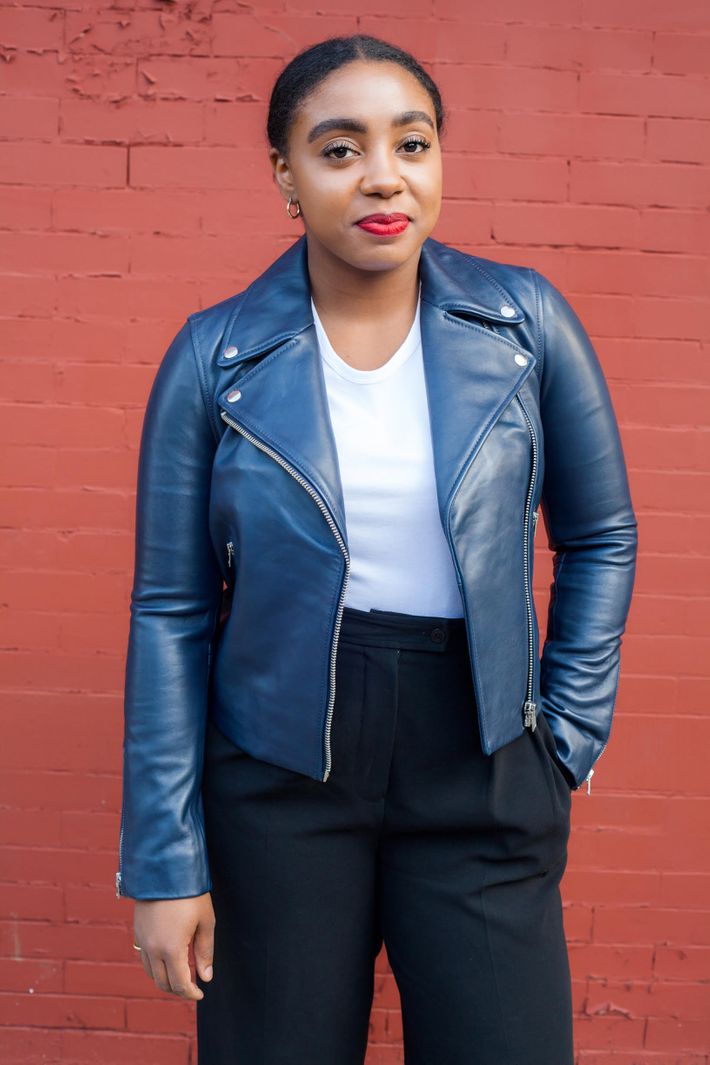 The Best Classic Style in a Cool Color
You might think that $550 is a lot of money to spend at J.Crew, but this jacket is completely worth it. For one, the leather looks incredibly polished, and the hardware is impeccable (no flimsy buttons and zippers). It has a classic fit that's not too big and not too tight, meaning you can wear sweaters underneath.
J.Crew Jacket, $550 at J.Crew
If you buy something through our links, New York may earn an affiliate commission.